Resorts
The Nautilus Maldives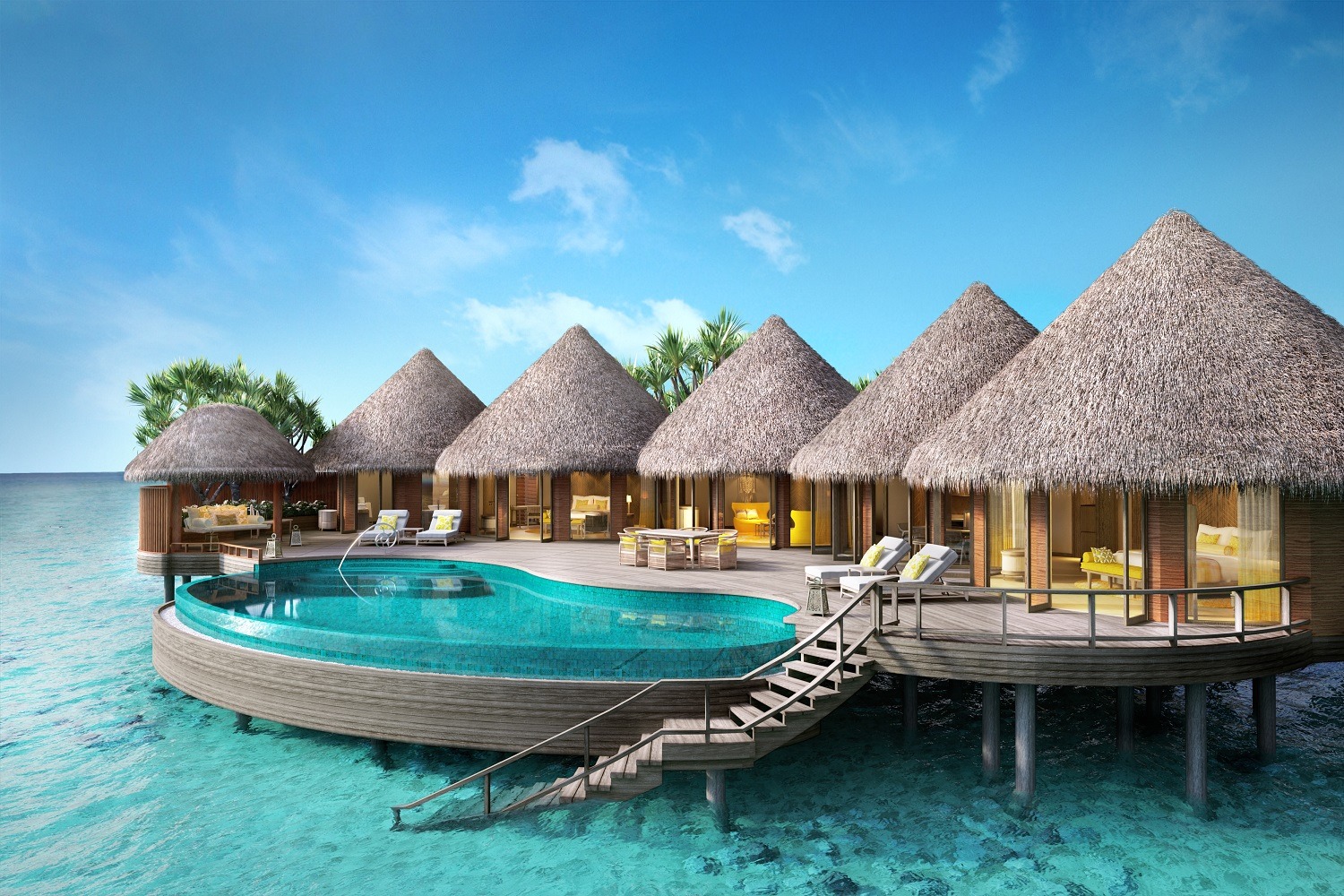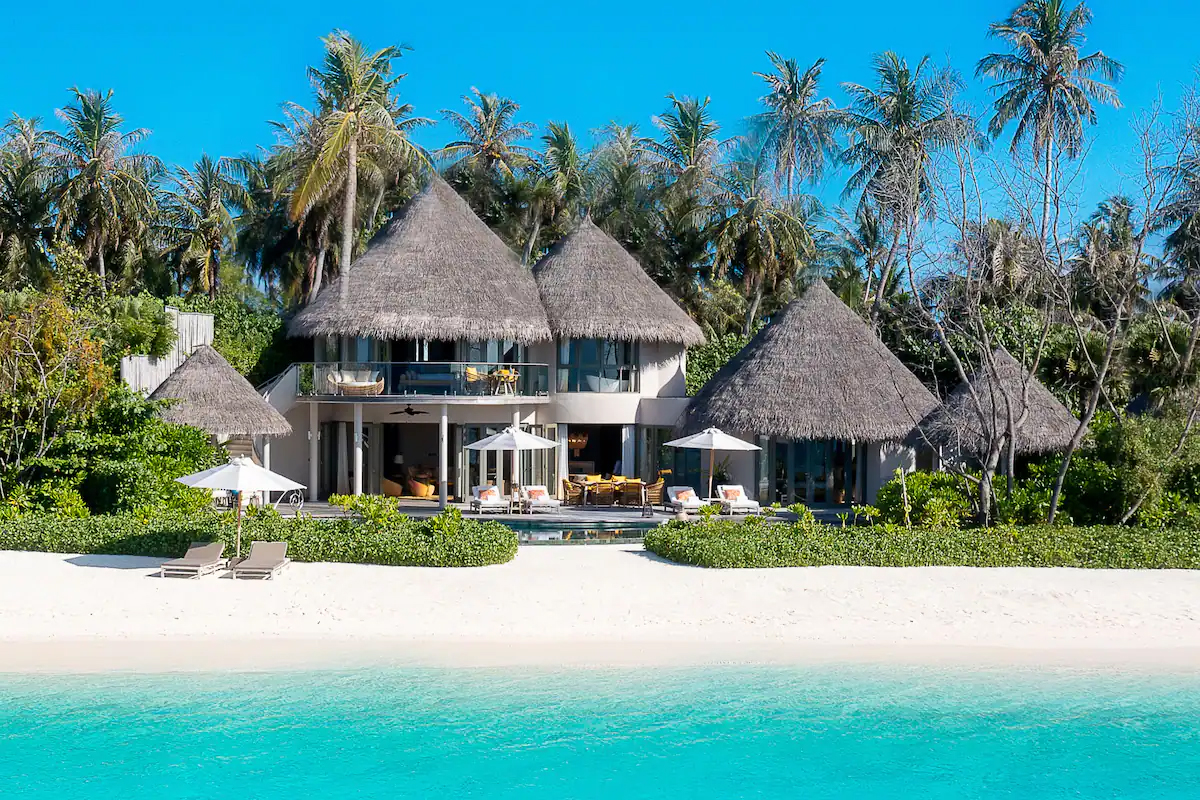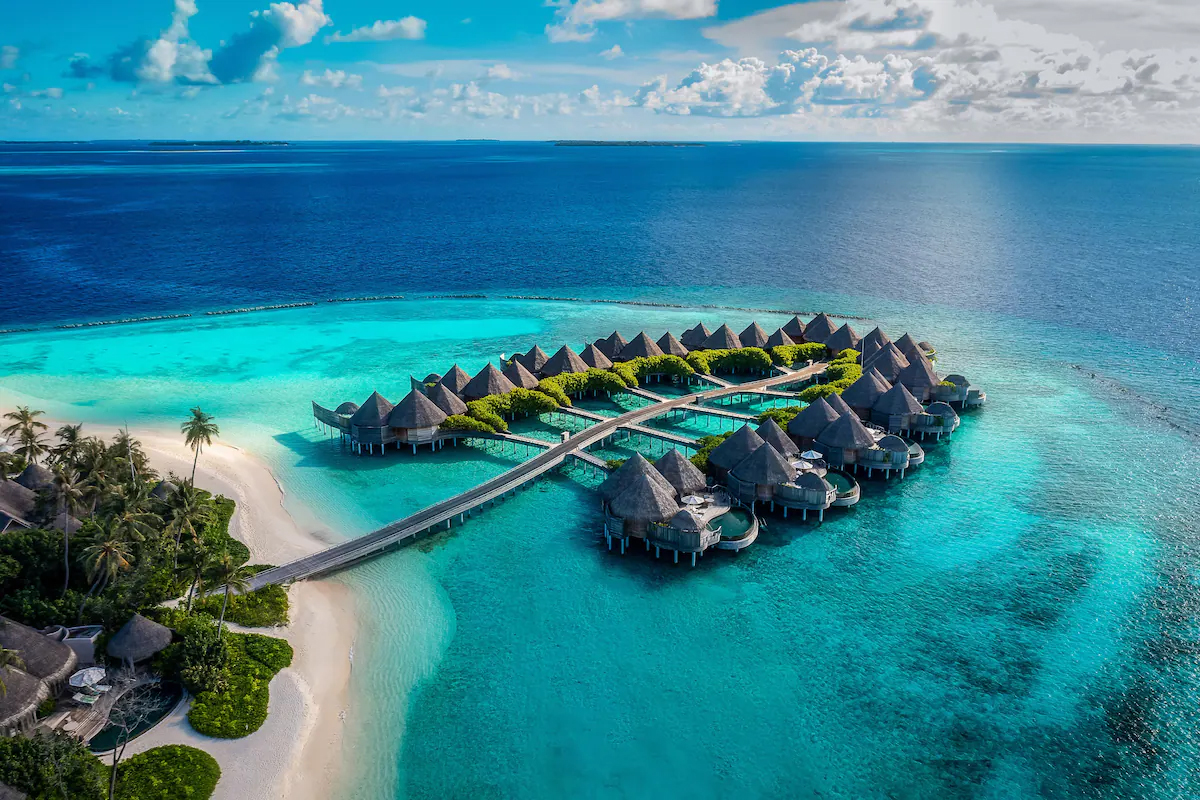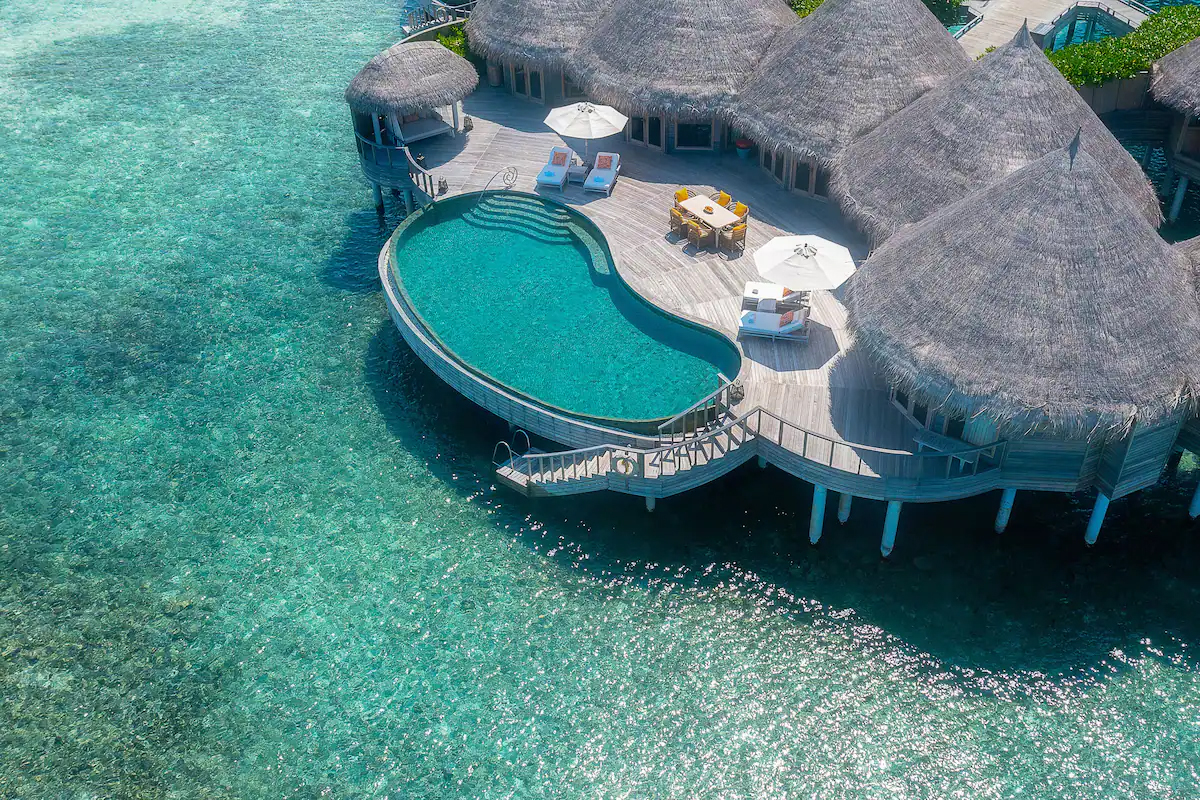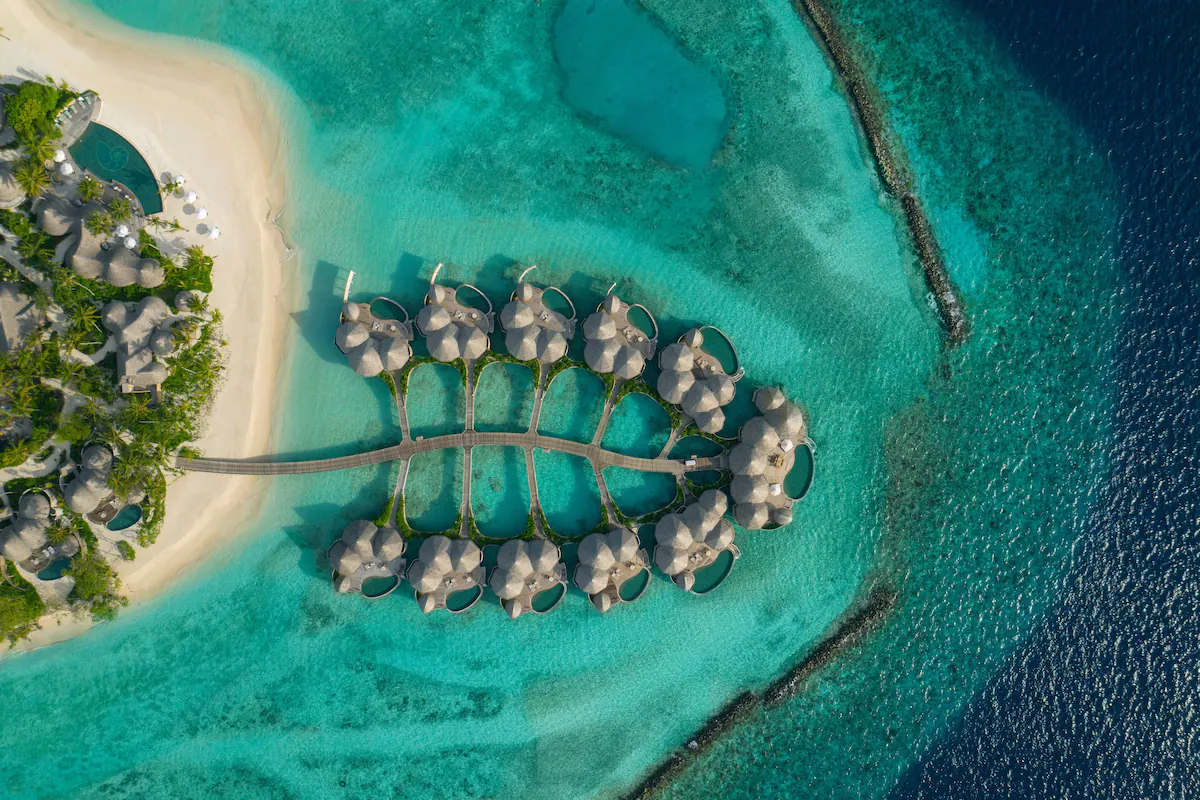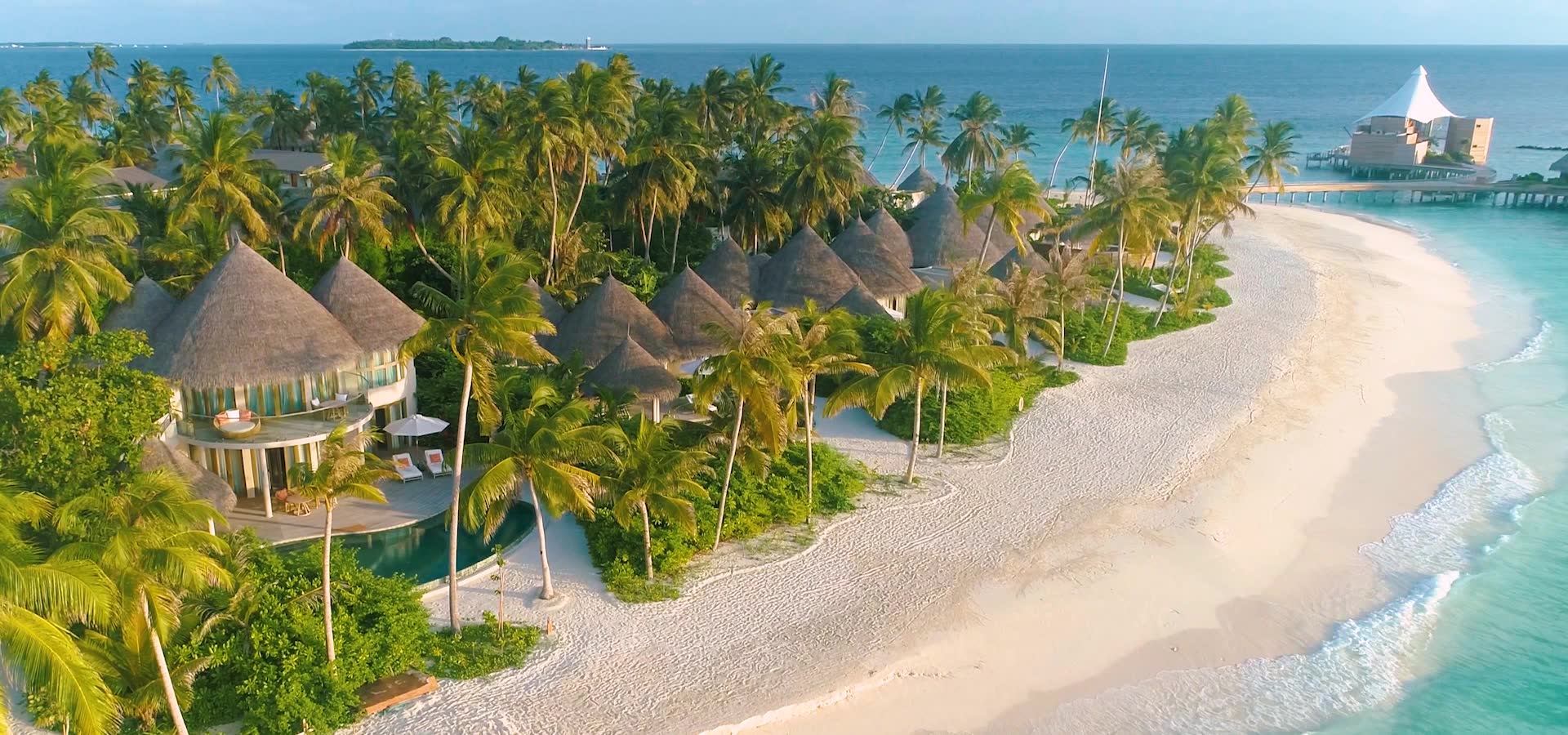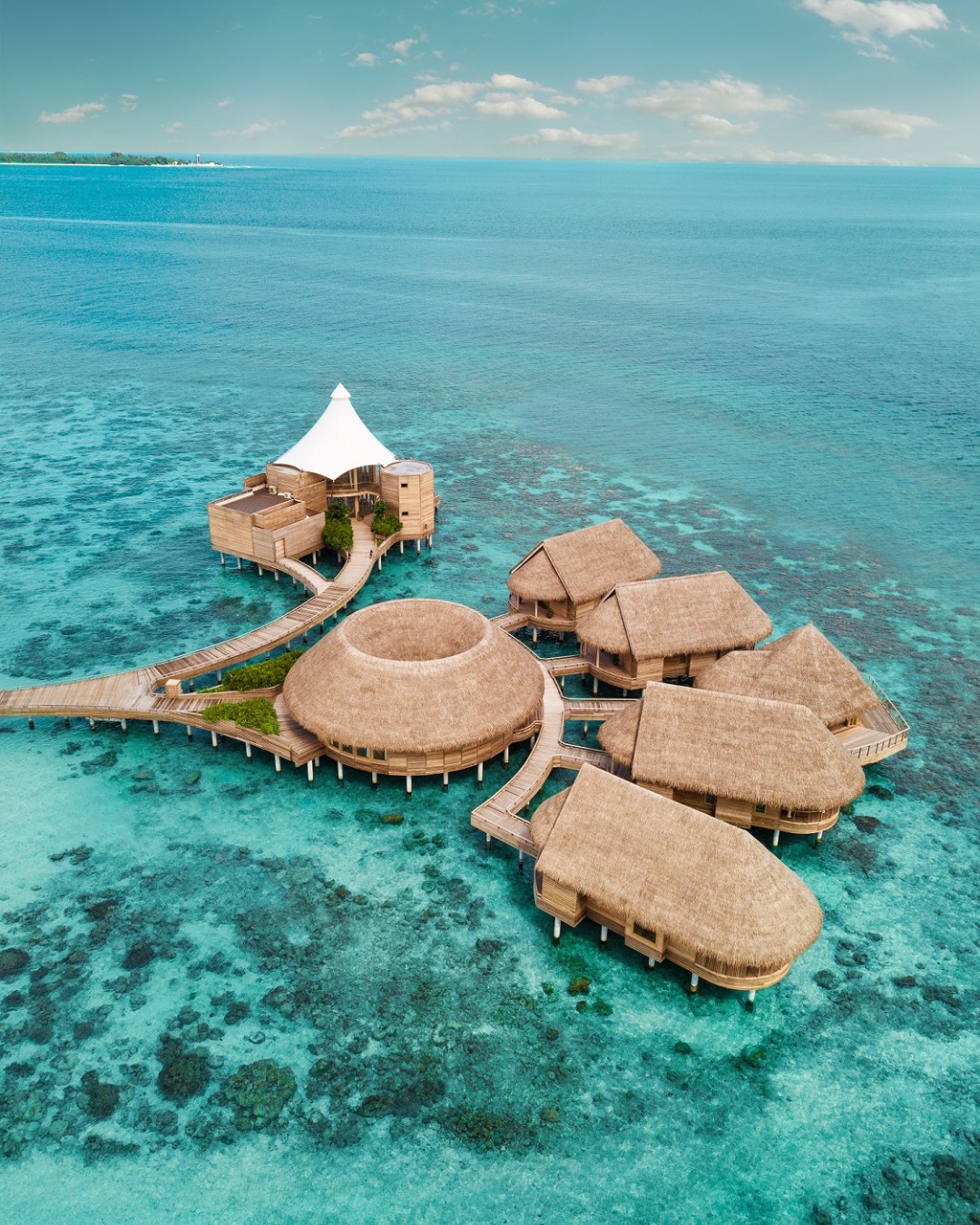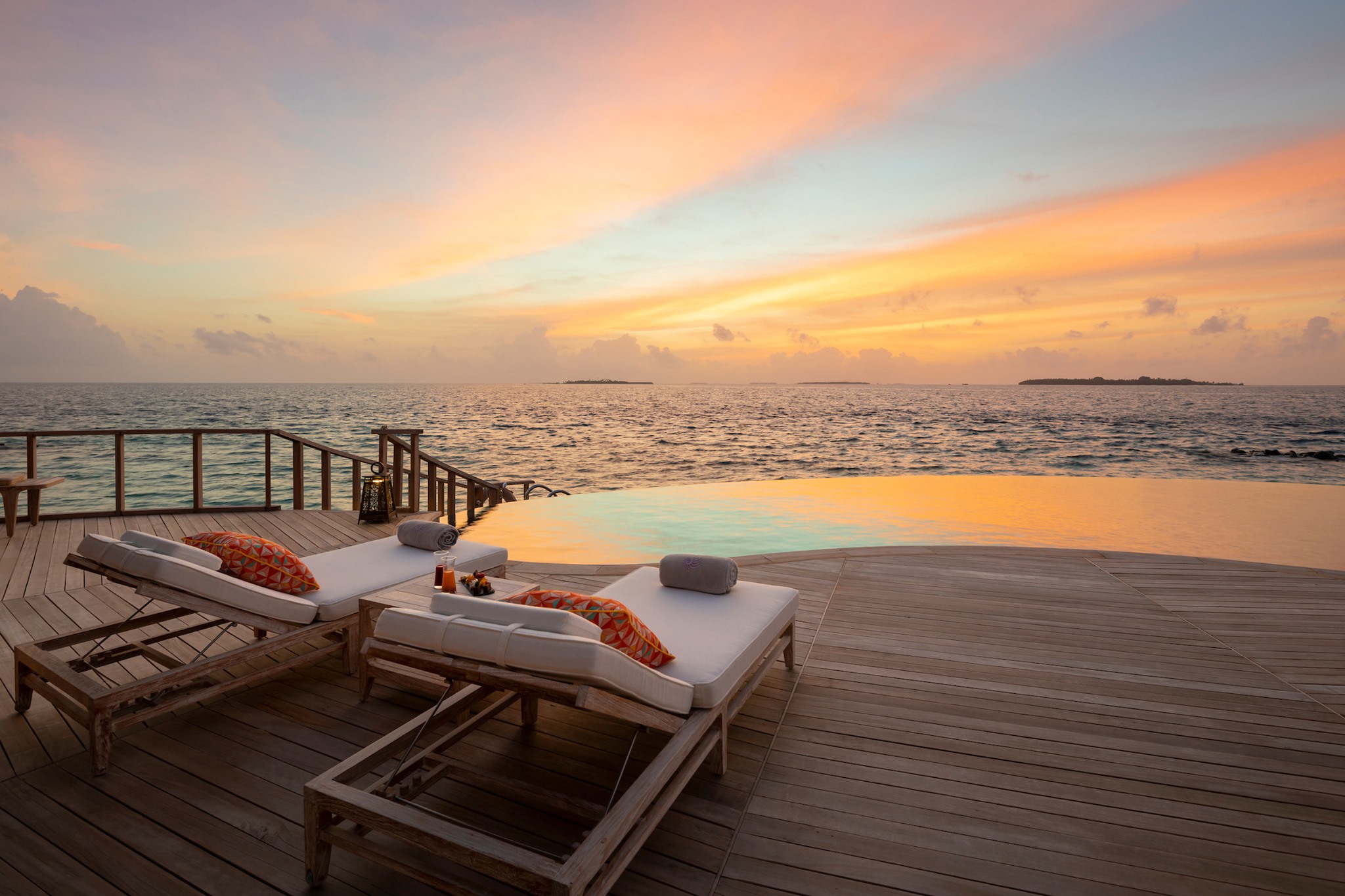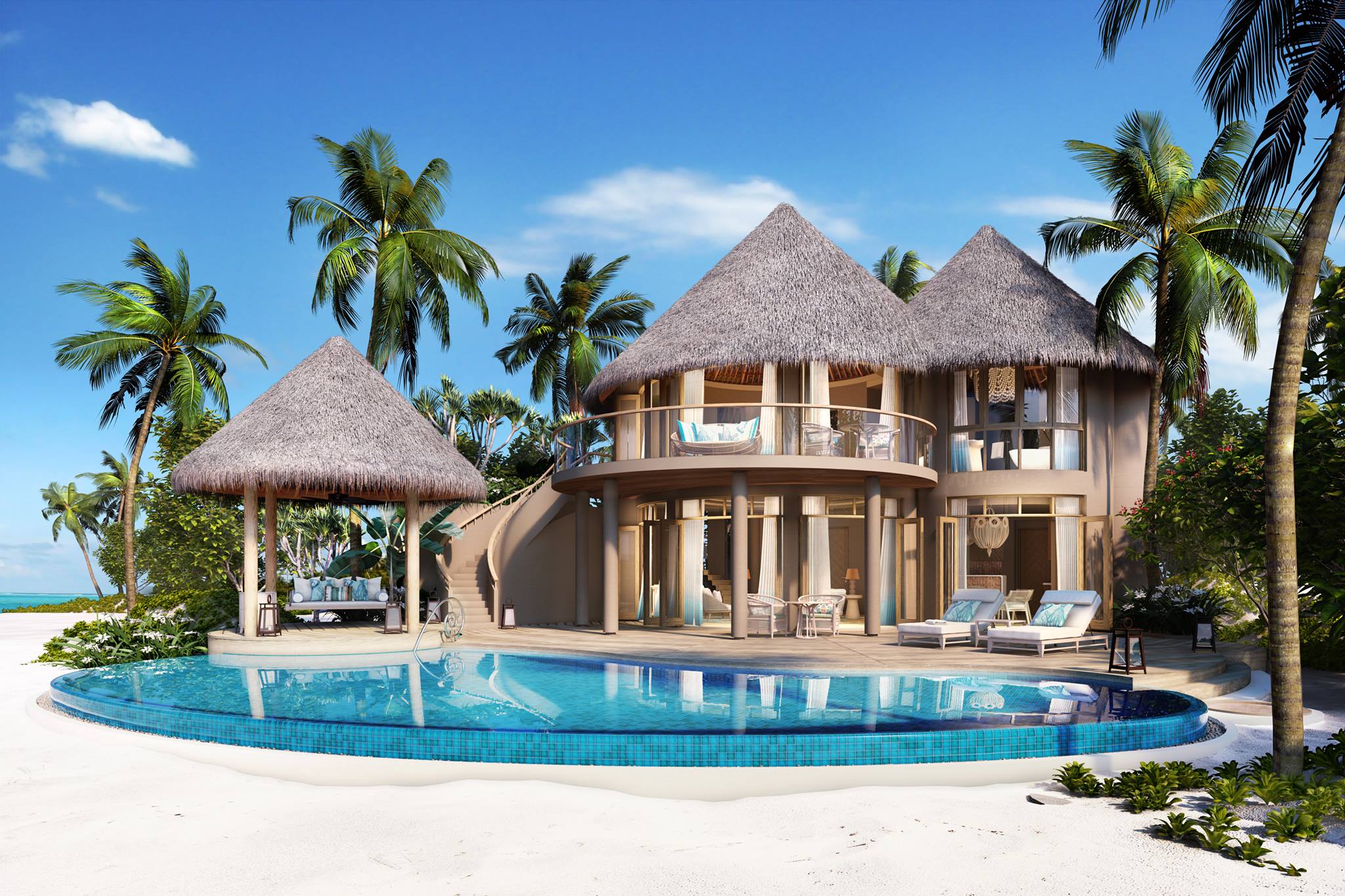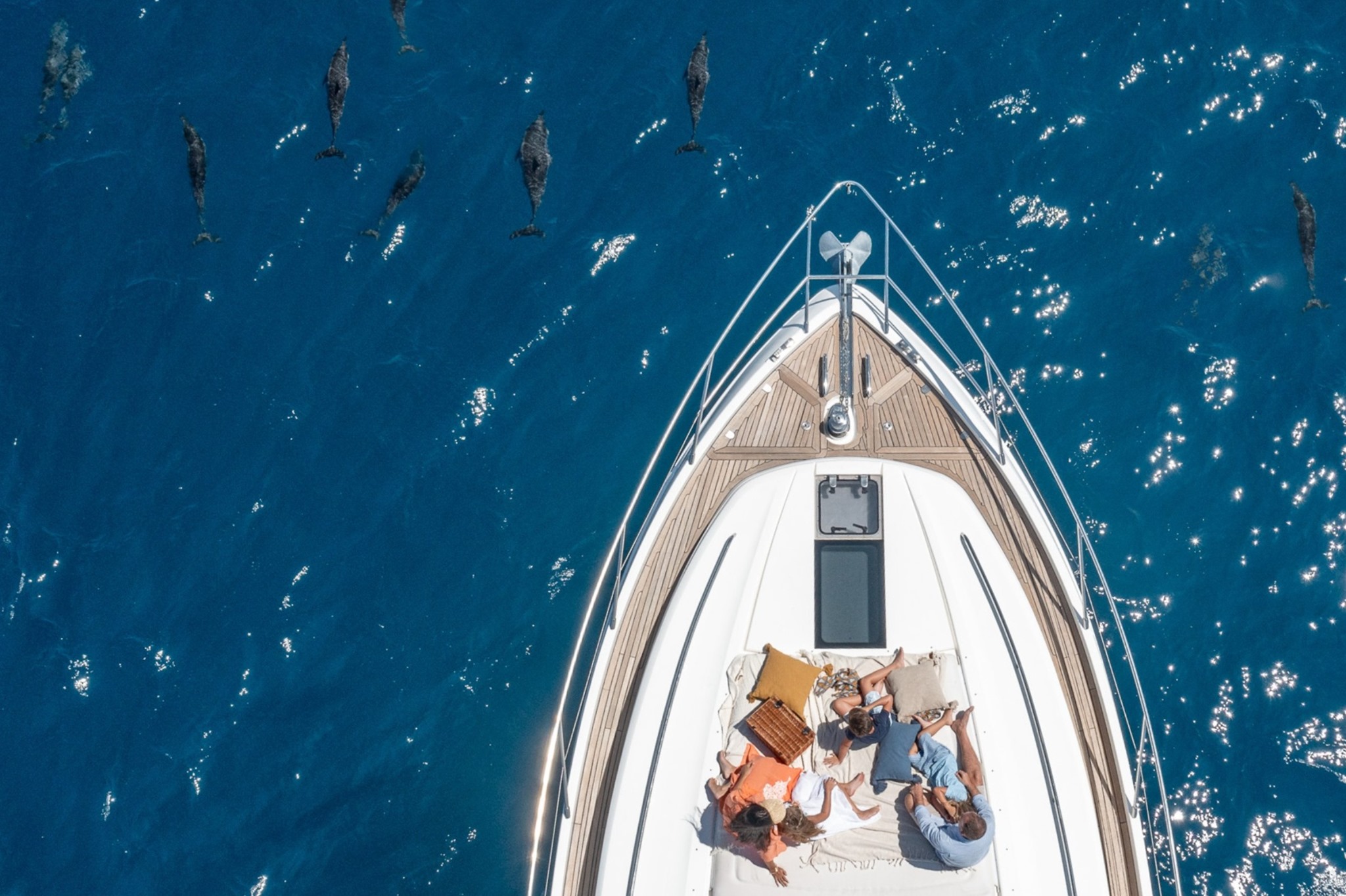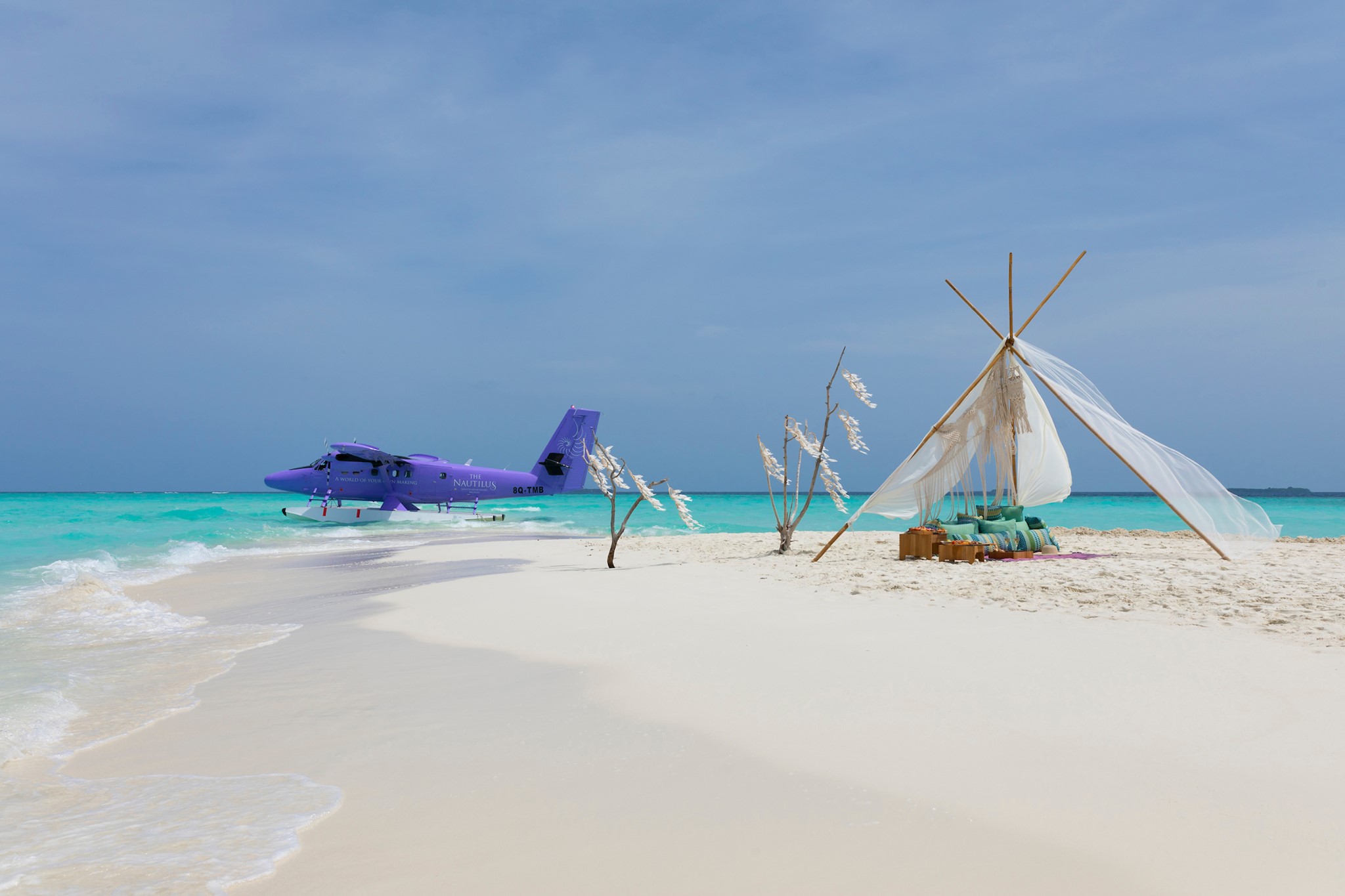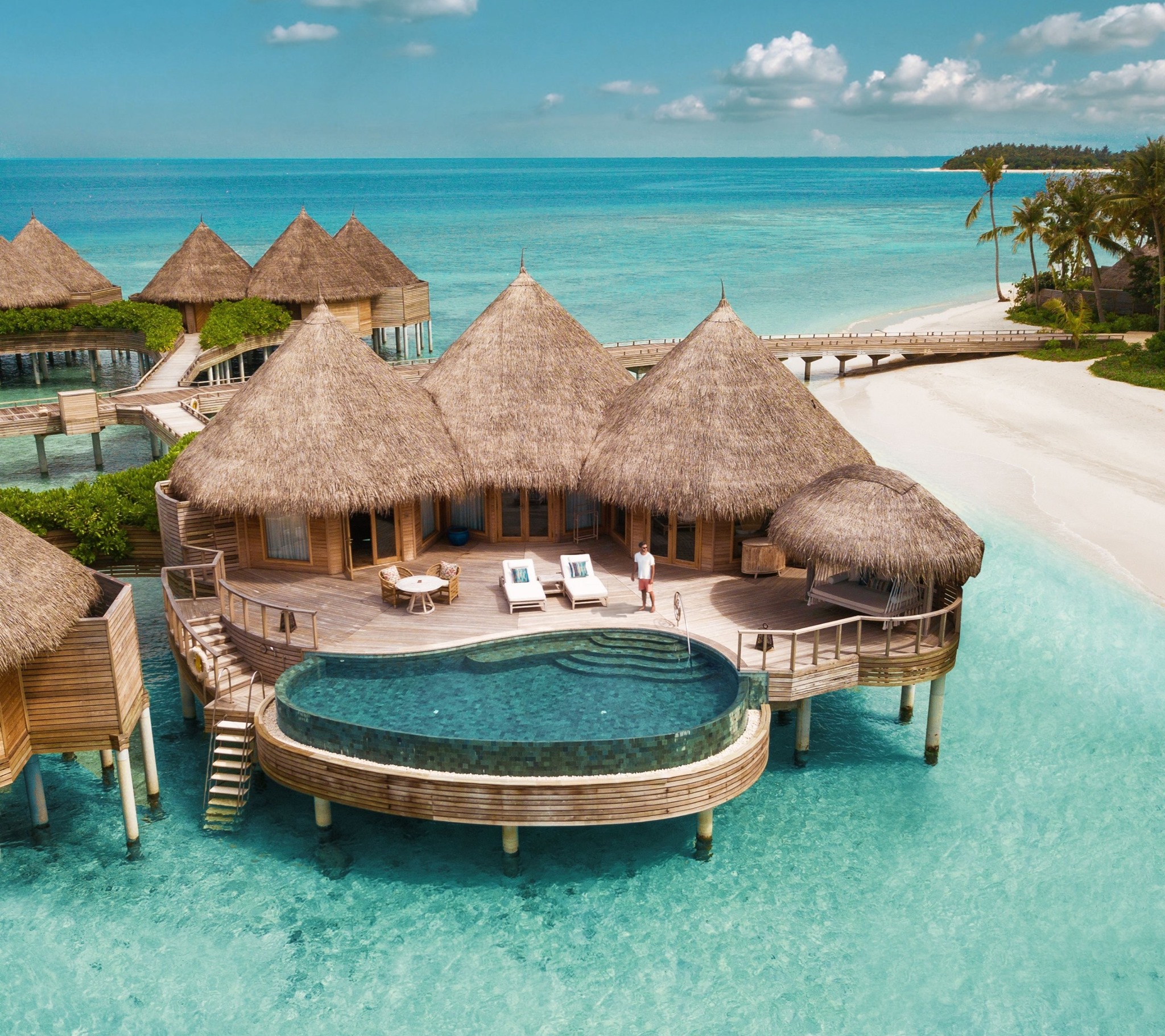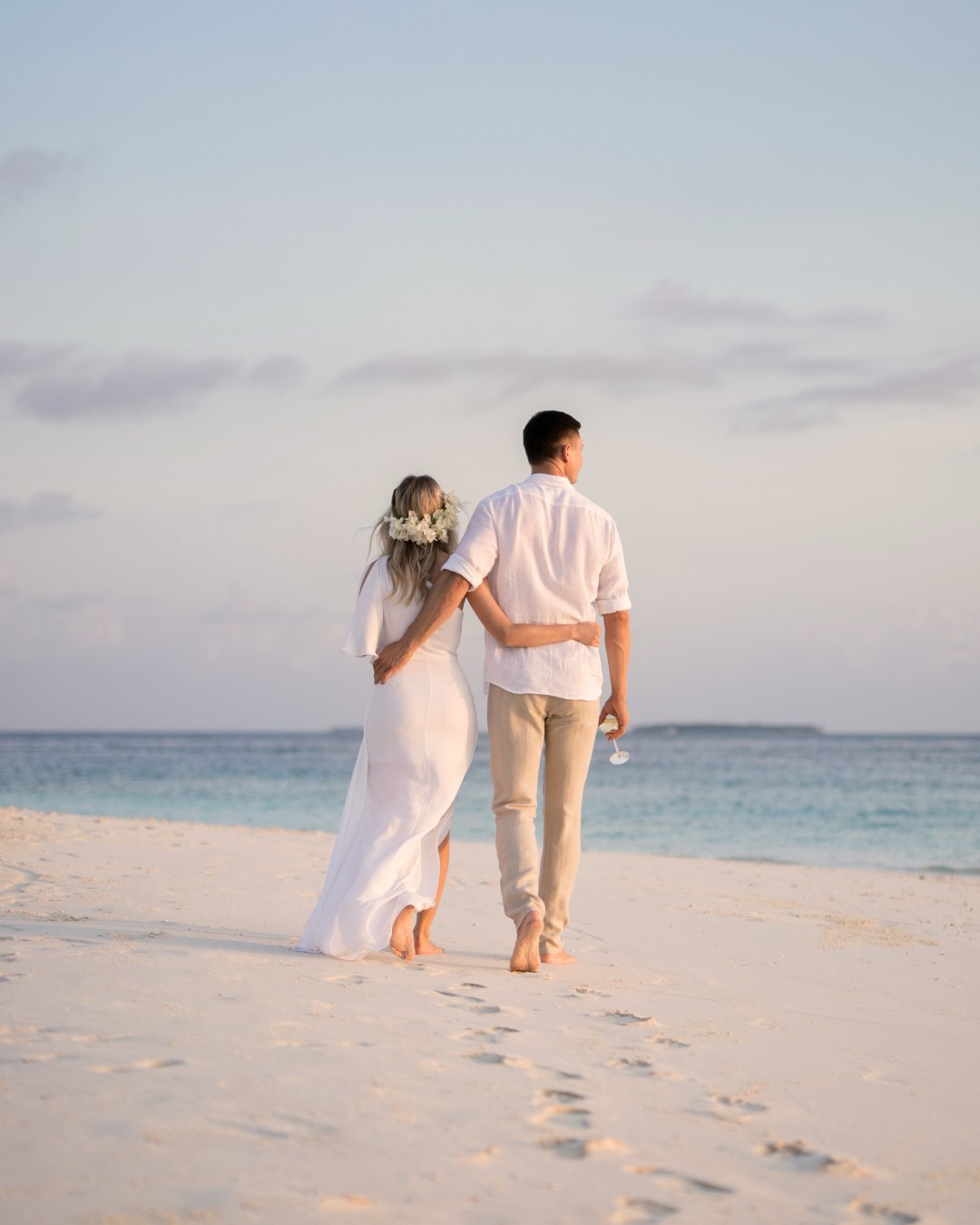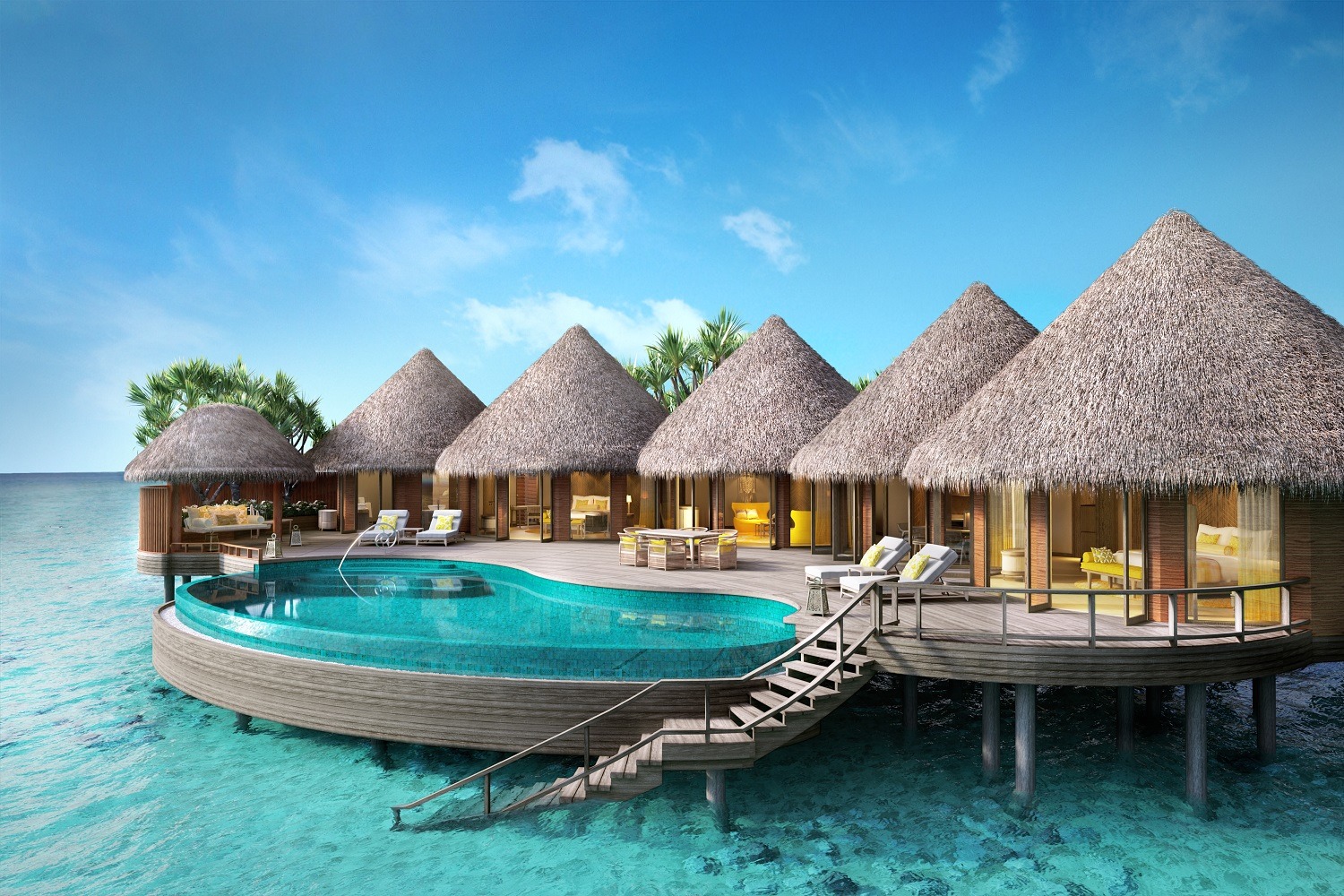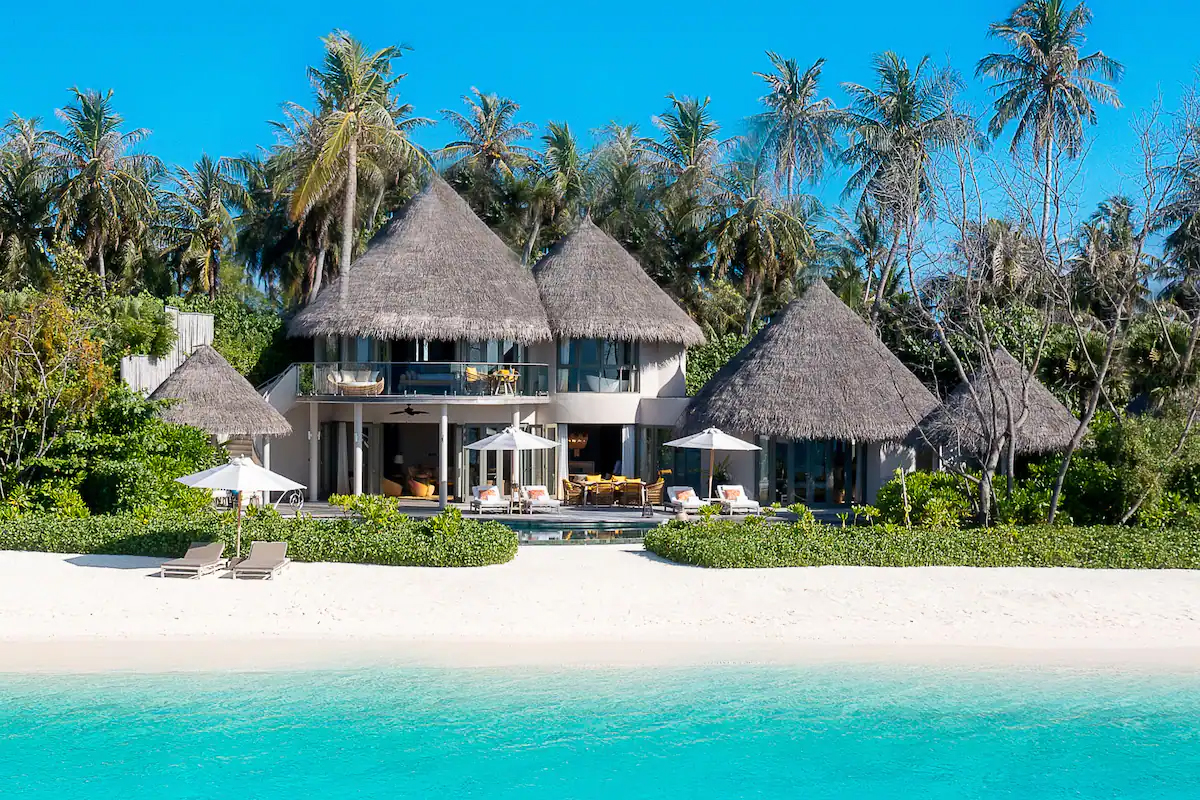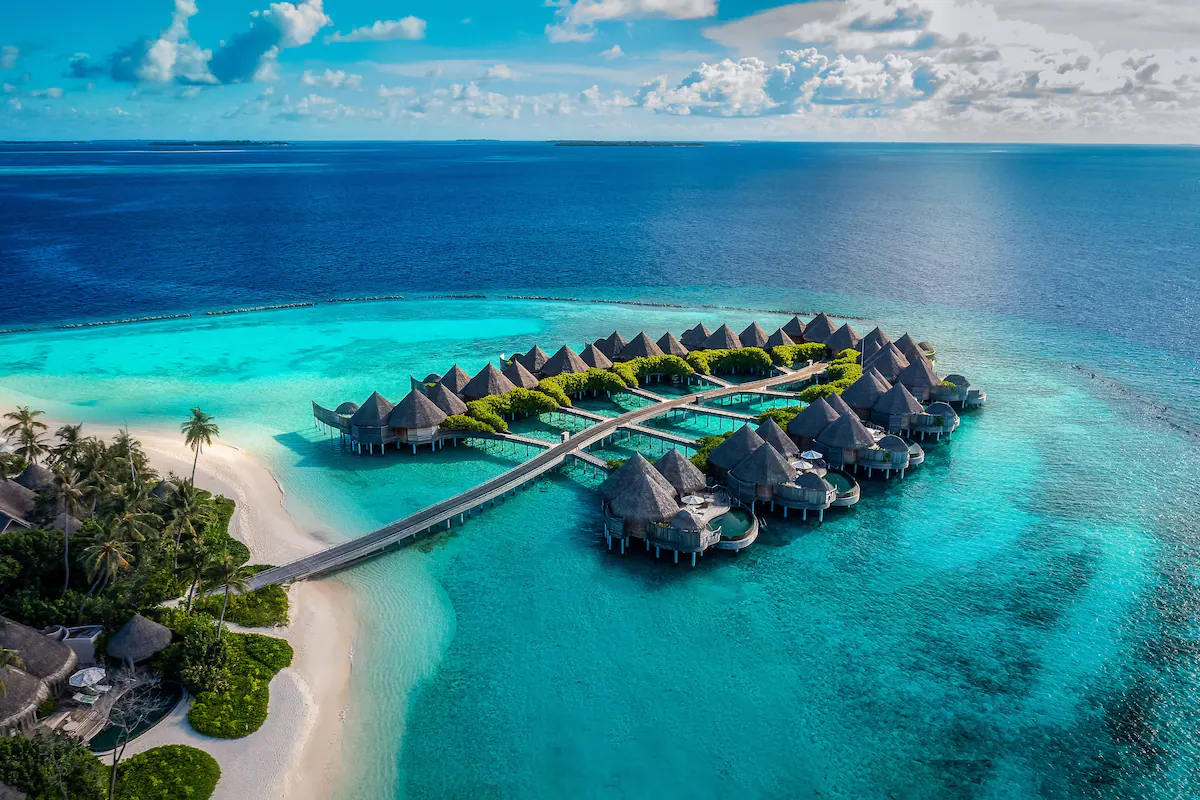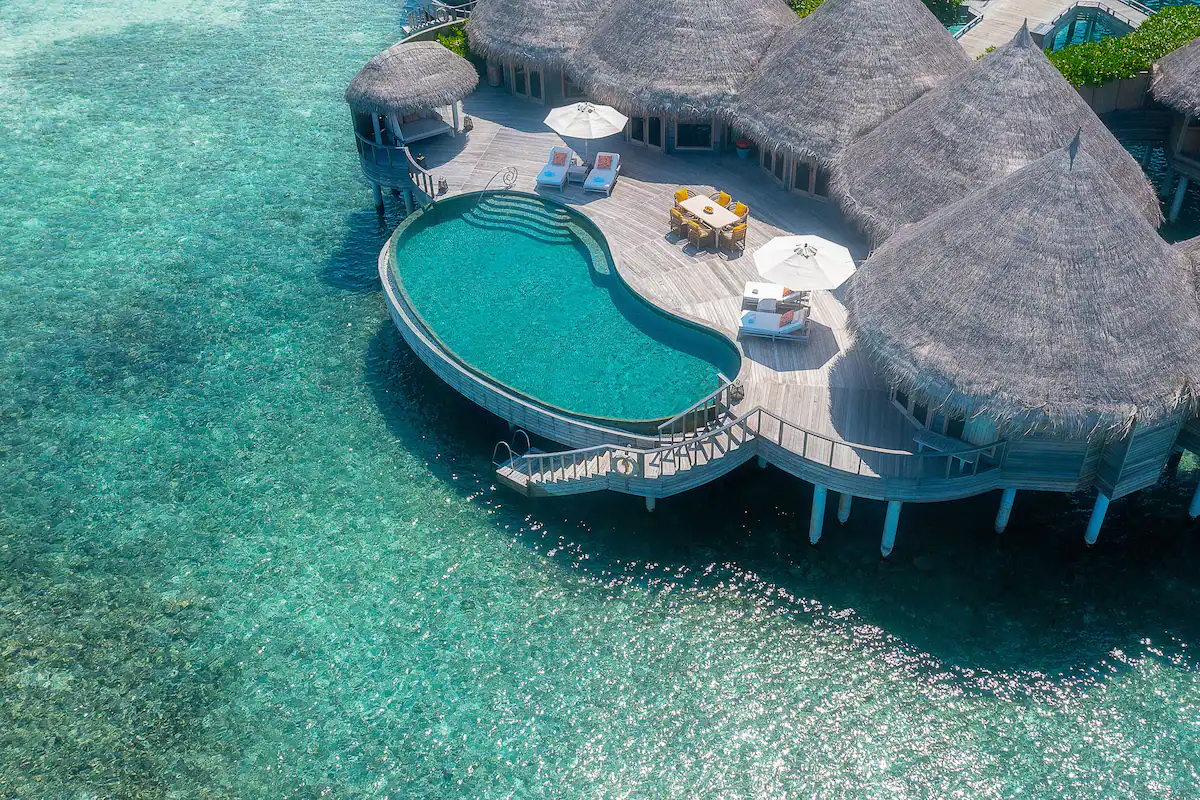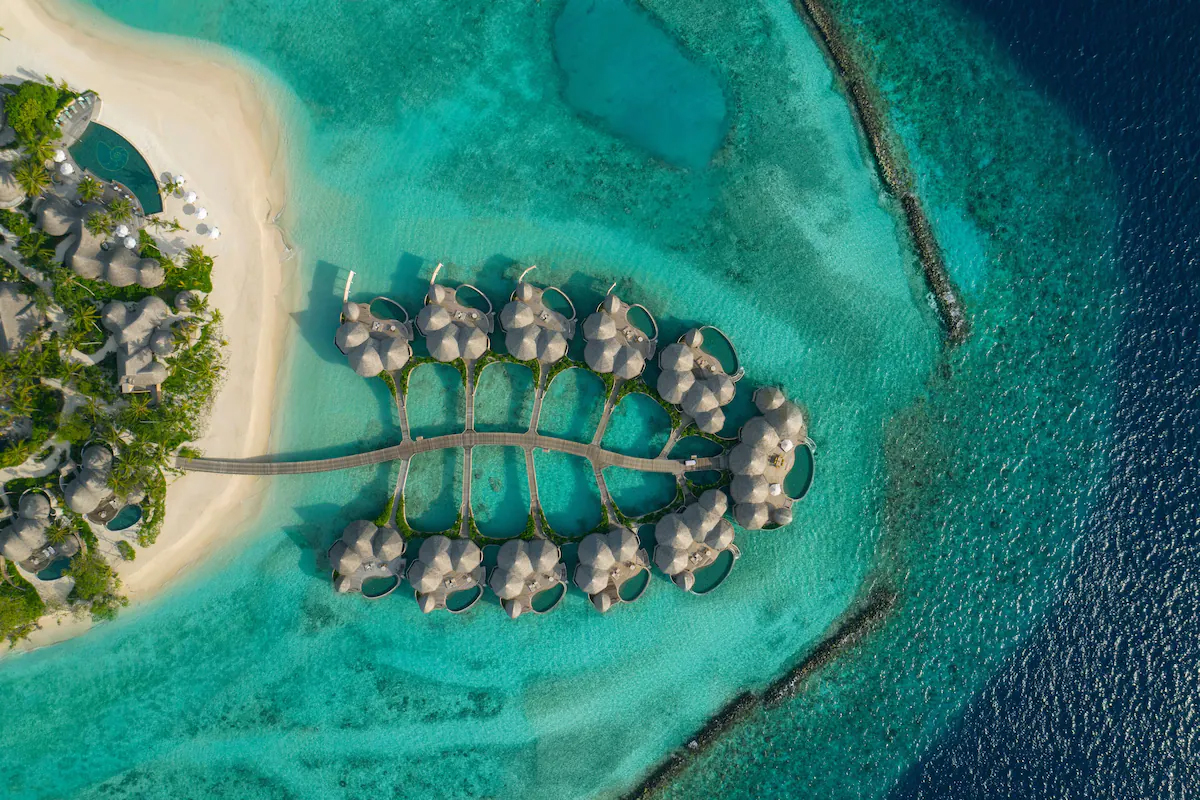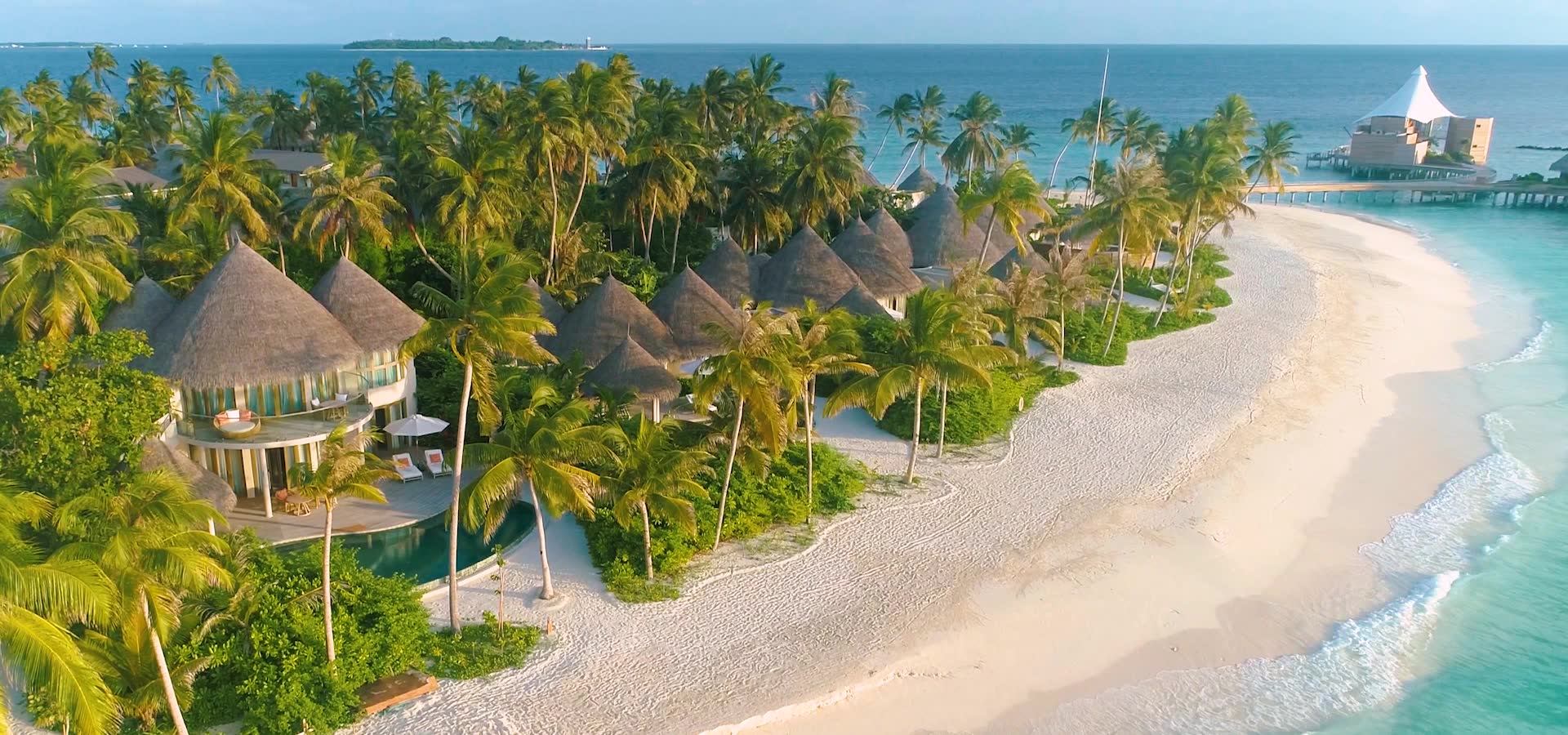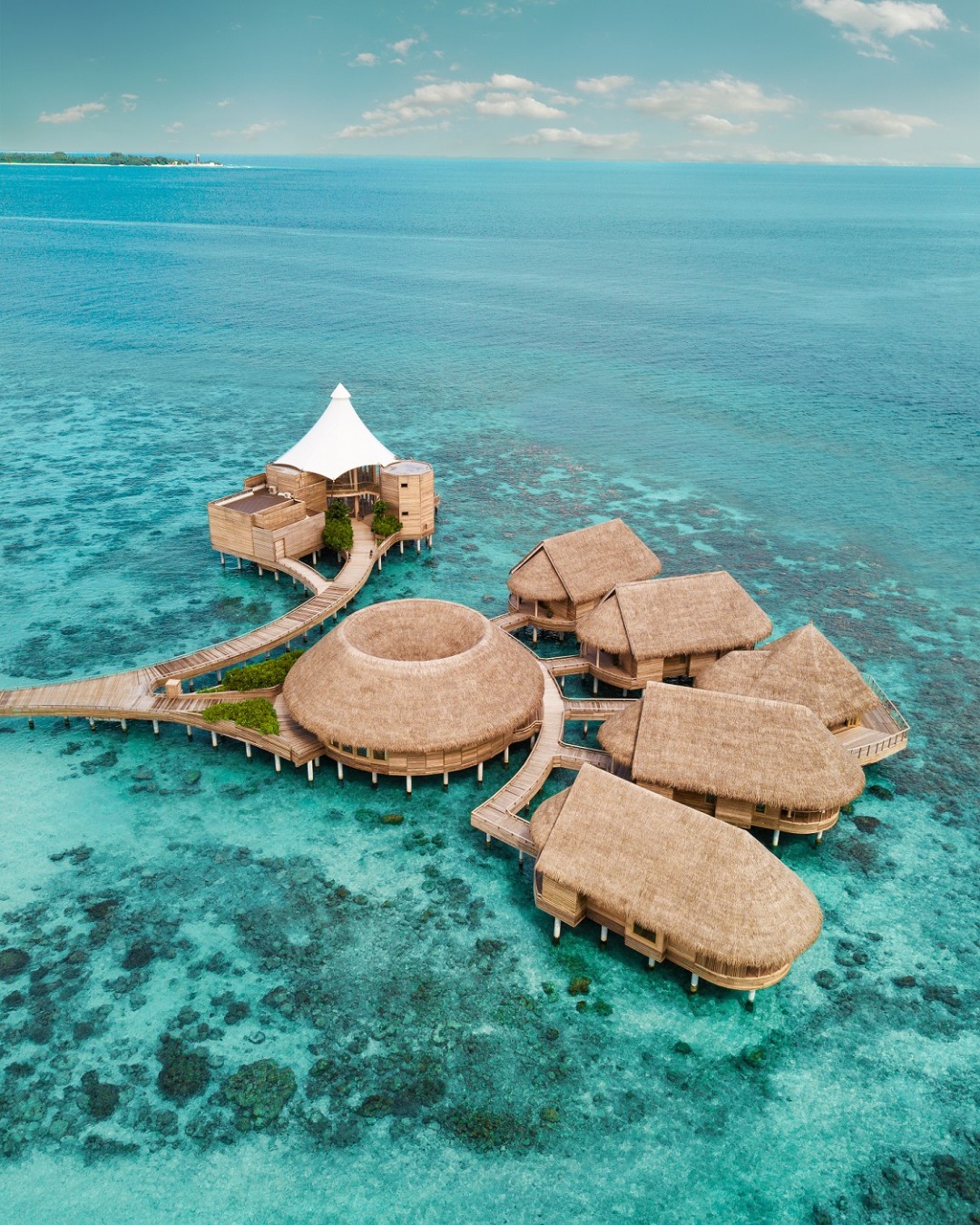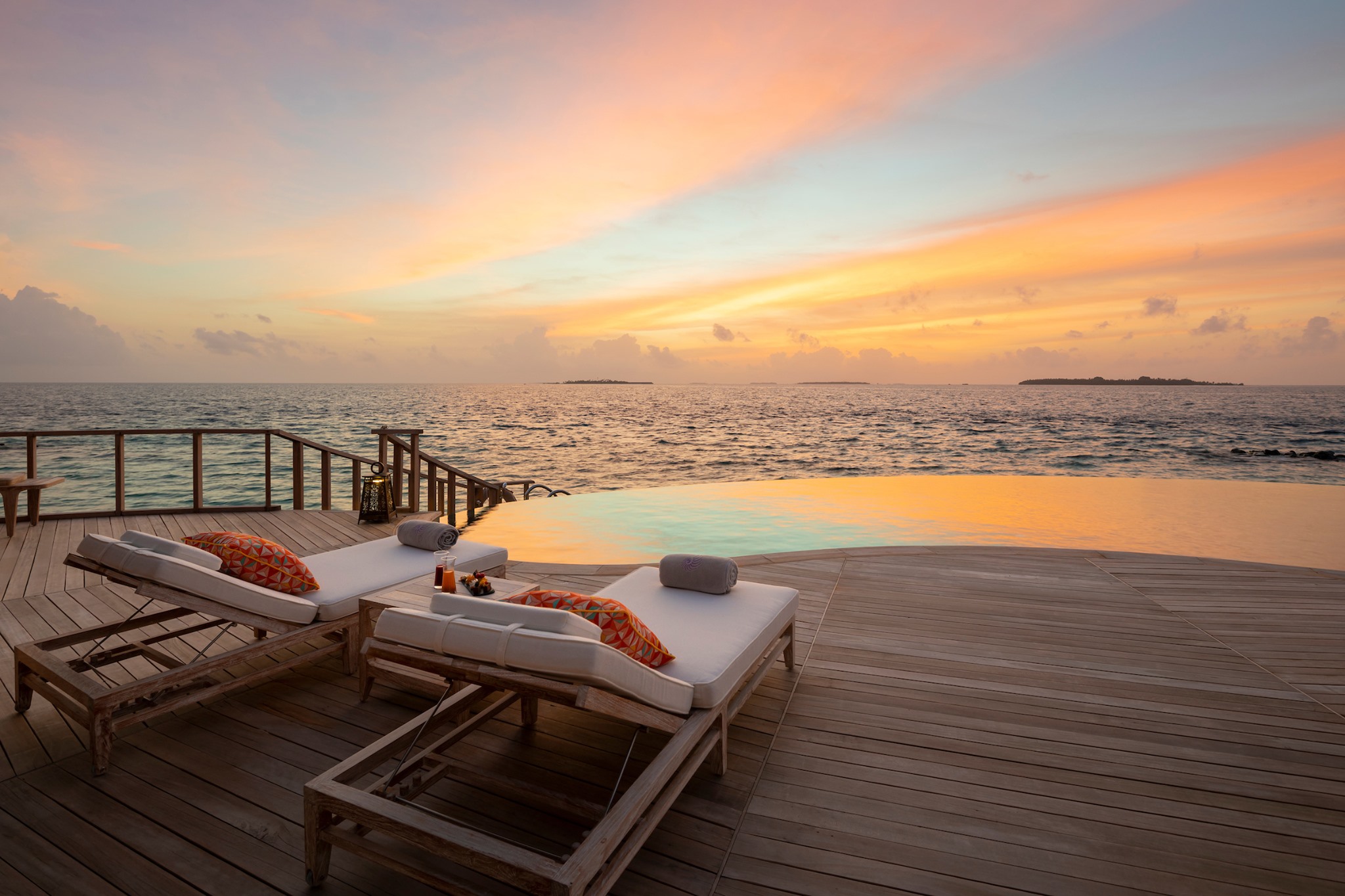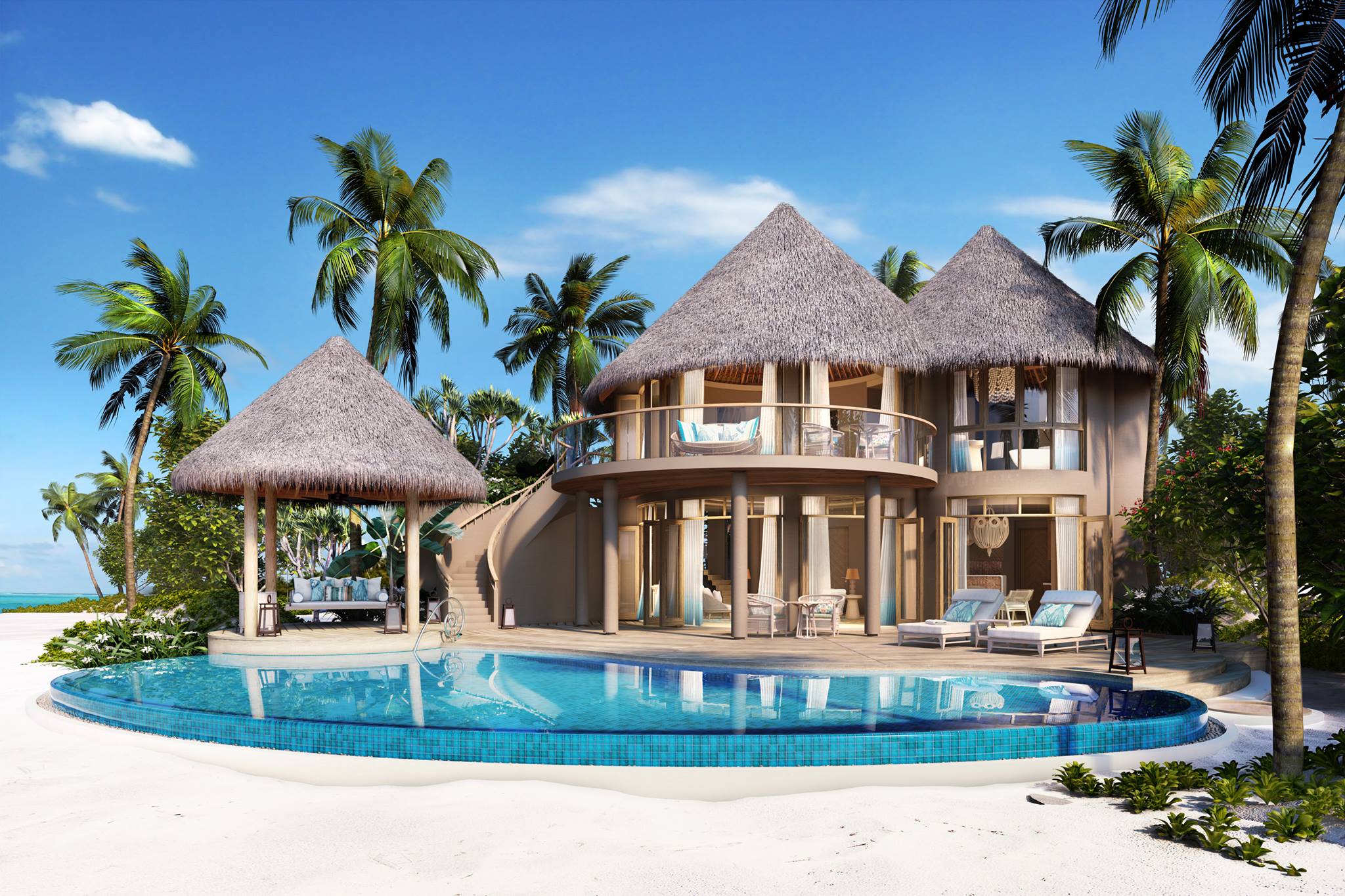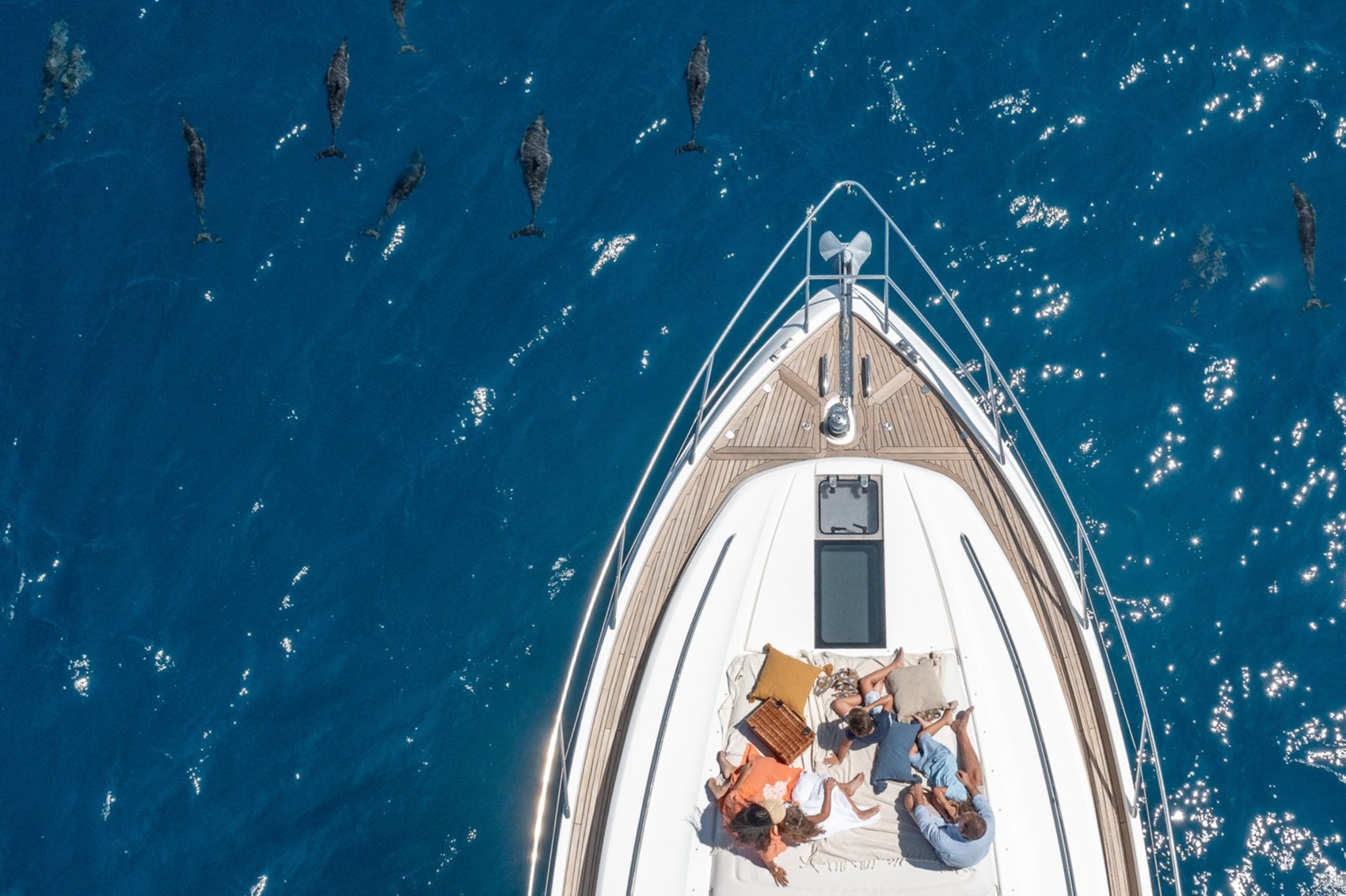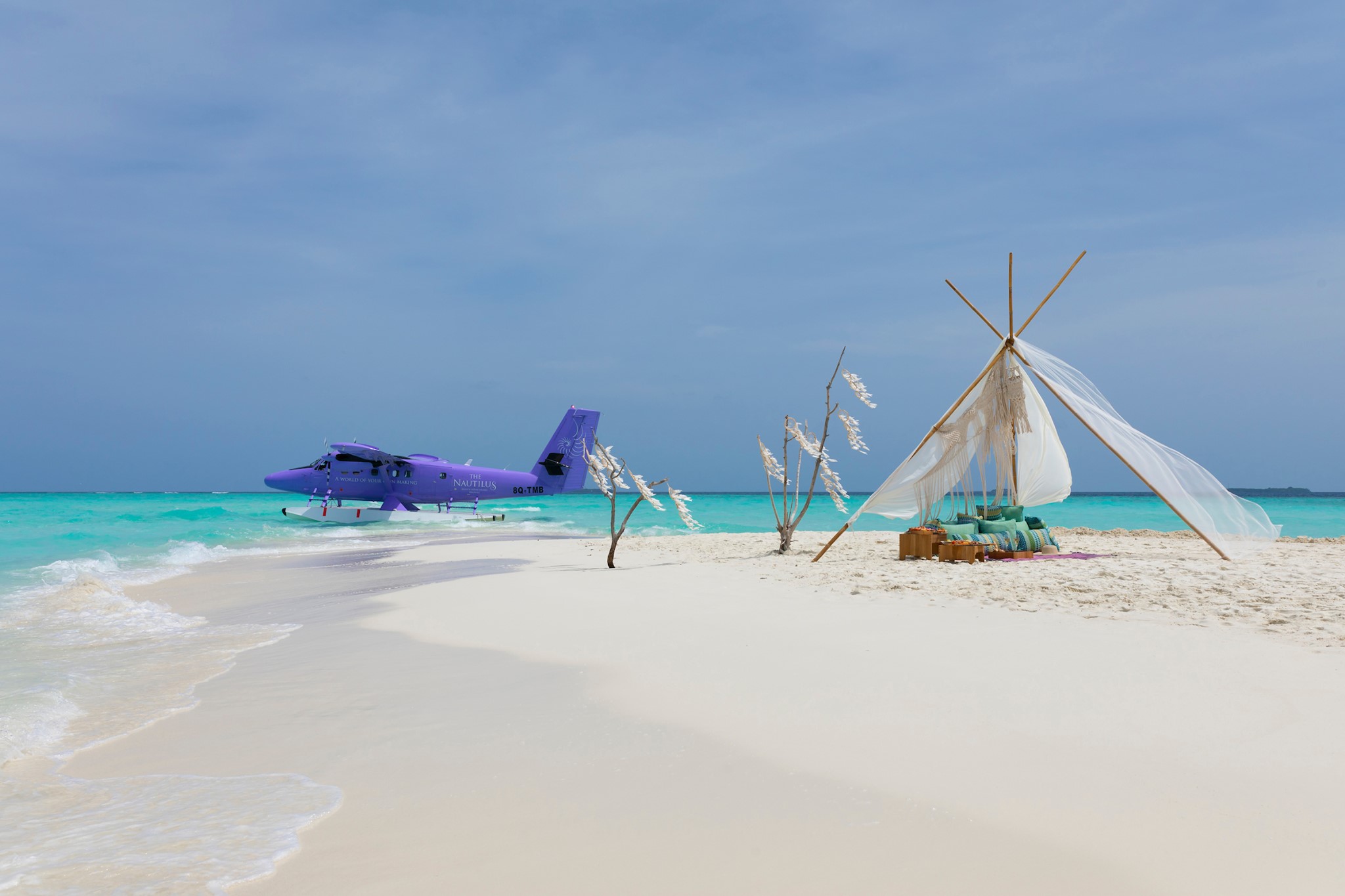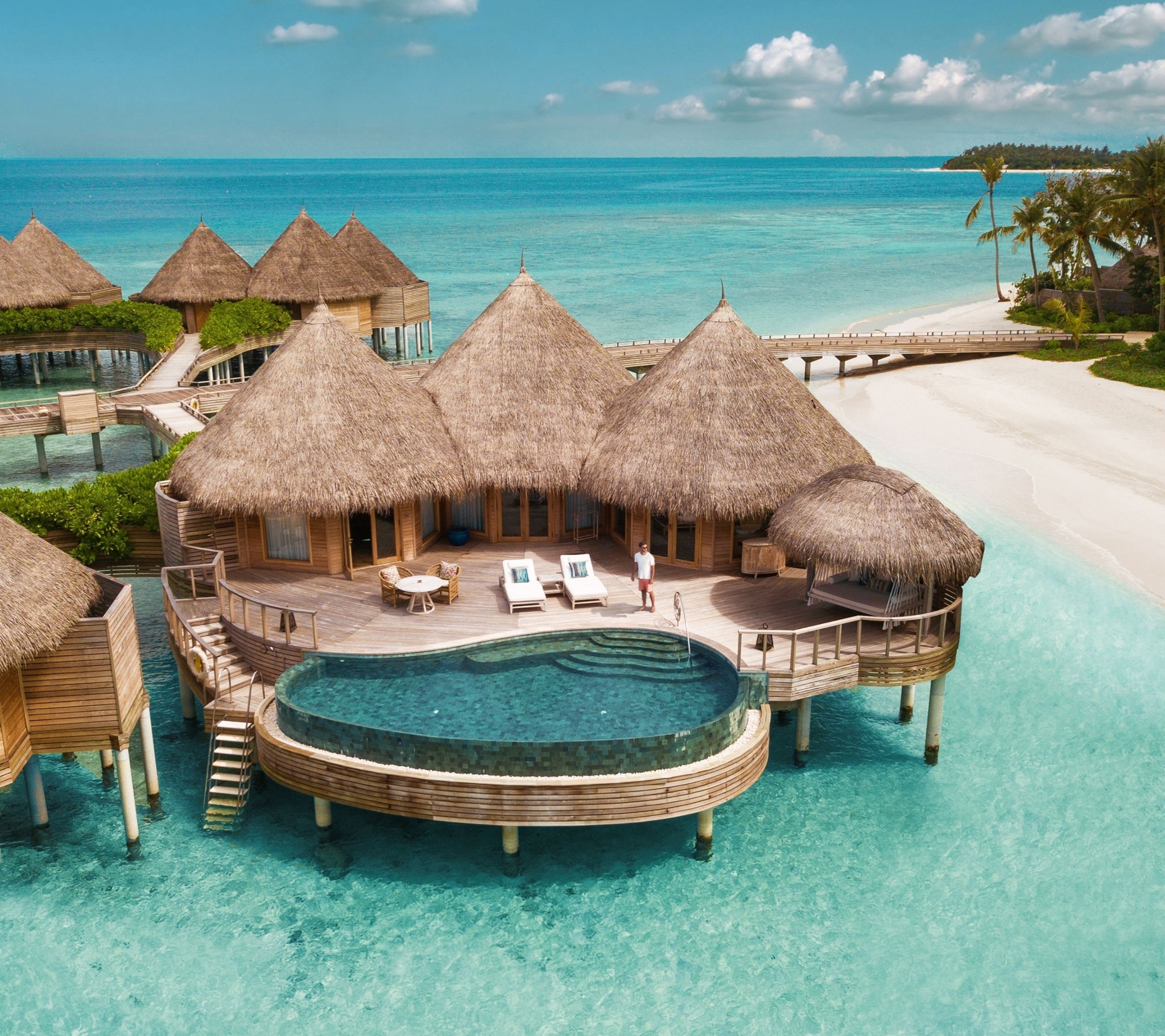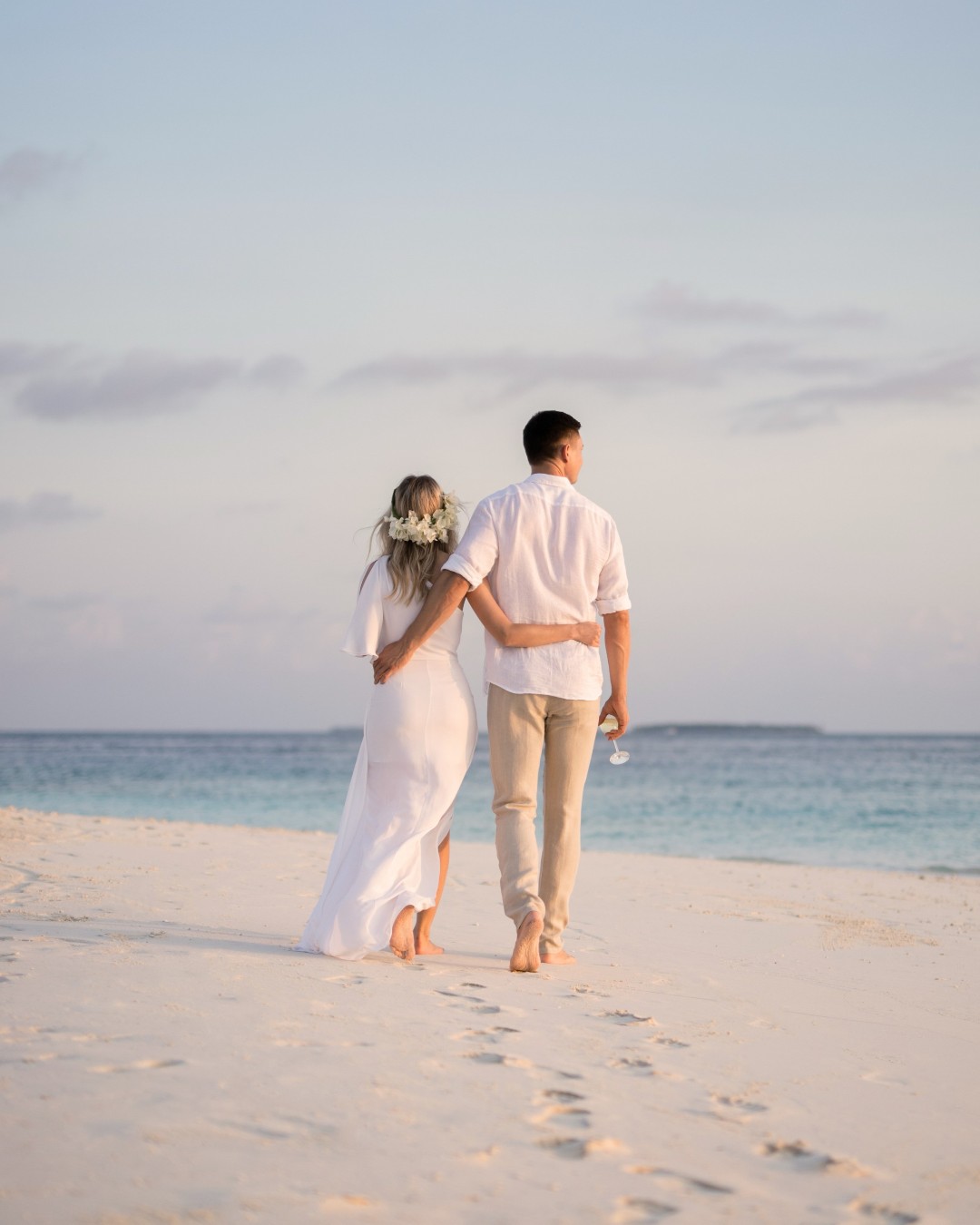 Resorts
The Nautilus Maldives
Location:
Baa Atoll, Maldives
Spa
Diving Facilities
Excursions
Water Sports
Swimming Pools
Cafes & Restaurants
Pool Bar
Wedding
Resorts
The Nautilus Maldives
Location:
Baa Atoll, Maldives
Spa
Diving Facilities
Excursions
Water Sports
Swimming Pools
Cafes & Restaurants
Pool Bar
Wedding
Property Details
A tantalising slice of freedom in the Maldives' stunning Baa Atoll, a UNESCO Biosphere Reserve, The Nautilus Maldives 5 star resort offers life unbound. Every visitor to the island shores discovers life's rarest treasures. Gifts that money cannot buy – time, freedom, refuge. This collection of 26 immensely private beach and ocean houses exists beyond the bounds of time. Our private Villas in the Maldives is a place where nothing is fixed, and anything is possible. Where you are free to set your own beat. Free to do – and to be – as you please.
Honeymoon Family Diving Premium
Room types
Ocean Houses With Private Pool
Embrace overwater life in your very own Maldives ocean villa in the middle of a turquoise lagoon. Here, in the Nautilus's ocean house Maldives, you exist free of time, with only sunset and dawn to mark the passing of days. A sundeck reaches out to the horizon, with steps that lead you down to the lagoon, while your own private infinity pool blends with the ocean's blues. Revel in the intimate seclusion of a one-bedroom suite for two. Or connect with your clan in a residence of abundant space and privacy at nautilus's overwater villa in Maldives.
Room Amenity
Bath Amenities
Butler Service
Private Pool
Wifi
Rainfall shower
champagne on arrival
Bathtub
---
Beach House With Private Pool
Nine elegant Maldives Beach Houses line silvery shores of this elegant island, each just a few steps from the sea. Each Maldives Beach Villa features an oval bedroom and adjoining living room that opens up to a wide private sundeck, sheltered by manicured gardens, overlooking the beach.
Your sundeck extends to your own private pool, where a covered Maldivian-style swing invites a lazy day in the shade. A glass-walled, light-filled, air-conditioned en-suite bathroom provides garden courtyard views, with a deep ceramic free-standing tub, an indoor walk-in rain shower and matching granite vanities. An outdoor garden shower lets you bathe under tropical skies.
Room Amenity
Bath Amenities
Private Pool
Butler Service
Minibar
Wifi
Rainfall shower
Bathtub
champagne on arrival
---
Ocean Residence With Private Pool
A 453sqm residence of bohemian bliss on stilts over the lagoon. This refined Maldives ocean villa features a spacious living room and separate bedroom, all custom-furnished and richly decorated to create a precious cocoon. It has an additional dining room with adjoining powder room and wet bar, and doors that open up to an expansive sundeck with a private infinity pool and steps descending into the ocean. Relish on the personalized services provided at the five-star hotel in Maldives.
Room Amenity
Bath Amenities
Minibar
Wifi
Private Pool
Rainfall shower
champagne on arrival
Butler Service
---
Beach Residence With Private Pool
Elegant mansions by the sea, their two-storey beach residence in Maldives are sanctuaries of effortless chic. Each of their beach residence in Maldives features curved walls and living spaces that recall the organic form of the nautilus shell, with hand-picked décor infusing each space with new bohemian charm.
Living and dining rooms on the ground floor open to an expansive deck and a sparkling private pool. Upstairs, a sun-drenched king bedroom with breathtaking beach and ocean views, and a balcony with a spiral staircase that leads to the deck downstairs. The light-filled, en-suite bathroom has a walk-in rain shower and free-standing tub with superb ocean views. These distinctive features place Nautilus among the top honeymoon hotel in Maldives.
Room Amenity
Bath Amenities
Minibar
Butler Service
Wifi
Private Pool
Rainfall shower
champagne on arrival
---
Two Bedroom Beach Residence With Private Pool
As a best Maldives island resort, The Nautilus features two exquisite two-bedroom Beach Residences that are the perfect private beach home for family or friends. With one bedroom and living areas downstairs – including living room, dining room and powder room, and a spacious master bedroom upstairs, it ensures indulgent privacy and escape. Bespoke furnishings and curated objets d'art create a chic and cozy ambience, while panoramic ocean views stream into every room. A private sundeck and azure pool sprawl out from each residence across white, powder-fine sands, the perfect touch at this five-star hotel in the Maldives.
champagne on arrival
Room Amenity
Bath Amenities
Butler Service
Minibar
Wifi
Private Pool
Rainfall shower
---
The Nautilus Retreat With Private Pool
This 542sqm, two-bedroom Maldives private pool villa is a haven of refined bohemian lifestyle and a destination of true retreat at the Hanifaru Bay resort. Sprawling on stilts over the lagoon, with simply extraordinary sunset views, its wide, curved sundeck and sleek infinity pool lets you live the quintessential Maldivian dream. Two bedrooms radiate out from the central living and dining rooms, each with their own brilliant view of the sea and en-suite bathroom. A sanctuary for family reconnection, where long-lasting memories are made at the best hotel in Maldives.
champagne on arrival
Room Amenity
Bath Amenities
Butler Service
Minibar
Wifi
Private Pool
Bathtub
---
The nautilus Mansion With Private Pool
The Nautilus island's signature house, the three-bedroom Nautilus Mansion, was designed as the ultimate private beach home at a Maldives private villa. Available for once-in-a-lifetime stays, it's their castle on the white sandy beach, located in a spectacular spot on the beach, with custom-made furnishings created with hand-selected materials. Objets d'art and décor capture the pure new bohemian spirit of the island, along with the Mansion's elegant sunlit, breeze-cooled spaces promise serenity and privacy, enabling absolute freedom for you and your family to discover one of the best family friendly resorts in the Maldives.
champagne on arrival
Room Amenity
Bath Amenities
Butler Service
Minibar
Private Pool
Rainfall shower
Bathtub
Wifi
Activities
Thyme
Our beachfront all-day dining venue wraps you in a welcoming beach-house ambience with a bounty of g We'll craft a memorable dining experience precisely to your preferences. Creating a sense of being at home, begin your day with a tailored breakfast, enjoy a luxurious lunch or choose your preferred dishes for dinner.ourmet flavours that bring happiness with every bite.
Adventure Unbound
Marvel at Nautilus house reef at the edge of the lagoon, or dive into the world-renowned Hanifaru Bay and swim amongst whale sharks and whirling manta rays. With endless ways to explore Baa Atoll, your adventure of discovery can begin the moment you arrive. Imagine treasure hunting in the deep, drifting beside a gentle giant of the sea, or engaging in exhilarating water sports in Maldives. Baa Atoll, a UNESCO Biosphere Reserve, lies just outside your door – a kaleidoscopic wonderland of incredible marine life.
Diving
Slip just beneath the surface to deep blue waters and experience freedom without care. Hunt for natural treasures, explore hidden reefs or float weightlessly alongside gentle giants of the sea. With access to over 40 dive sites, run by AquaNautica PADI dive centre, we offer a variety of Maldives diving excursions in Baa Atoll and further afield, with many of their dive trips being private. Our multi-lingual team run diving courses in the Maldives, refresher and advanced diving for divers of all levels and experience. Let the resident marine biologist introduce you to the wonders of the local reefs. You can participate in their rehabilitation by planting your own corals during your stay.
Snorkeling
Don your fins and mask before slipping into the sparkling seas that envelop Nautilus house reef. Guests are free to borrow snorkelling equipment free of charge throughout your stay and experience snorkelling in Maldives. The majesty of the Baa Atoll begins where the water meets the sands, just steps from the deck of your Beach House. And if you're staying in an overwater Ocean House, the steps from your deck descend directly into this underwater world. Vibrant corals and teeming sea life frame every snorkelling adventure, with opportunities to witness dolphins, mantas and other marine life at every turn – all within easy swimming distance of The Nautilus.
Water Sports
Slip just beneath the surface to deep blue waters and experience freedom without care. non-motorised sports like snorkelling and diving, The Nautilus also operates a selection of higher-octane motorised water activities in Maldives to punctuate your days with a bit of extra excitement. Join a partner and explore the atoll by jet ski, or take your snorkelling experience to the next level with a Seabob. The Resort's speedboats are also equipped to facilitate water skiing, banana boating and tubing.
Spa & Wellness
Immerse yourself in the energy of a Maldives spa at the island Solasta Spa, a natural haven of wellness surrounded by serene and sparkling seas. Solasta Spa specialises in the bespoke, designing wellness programmes and daily rituals that refresh and relax, pamper and protect. And our overwater yoga pavilion is a sanctuary of movement, mindfulness and release. Solasta Spa is dedicated to subtly transformative moments – to stillness, the release of tension, the childlike liberation of unfettered movement.A moment to catch your breath; another to expel it. To defiantly dispel fatigue, or wholeheartedly embrace it. To revel in the freedom of a quiet mind. All at your own pace, in your way and a time that suits your purpose. Free from rigidity and restraint. Three glass-bottomed, over-water treatment pavilions at this hotel in Maldives await at any hour. Or bring the spa to your house with an in-room treatment. Begin or end your moment in the sauna, steam bath or open-air bath. Surrender to utter bliss in one of our two over-water relaxation lounges. Our focus is on natural healing, enhanced by organic products by Maison Caulieres and Omorovicza.
Yoga
An untethered space where the body is refined, and consciousness augmented. The grace of movement, focused poise and body alignment draw practitioners in, healing wounds within and mending injuries without. Come create an alternate space where you can escape the pressures of daily life. At Solasta Spa, they offer the opportunity to practice yoga in any way you please: classical Hatha postures and breathing; Ashtrang 6 series; flowing Vinyasa; slow, extended holds for joint mobility strength of Yin; or Aerial yoga poses another angle. The parameters are as varied and profound as your practice. The Spa host Freedom Yoga each morning and evening. Salute the sun at dawn or bid it farewell as it journeys across the meridian. Our yogis offer expertise, inspiration and encouragement as they escort you along a path of personal expression through yogic practice and meditation.
Families At the Nautilus
Providing the ultimate luxury resort experience for families, the Maldives is a wonderful & safe environment for you and your loved ones no matter what age your children are. That's why Nautilus provide a plethora of activities upon the island from Young Wonderers for Nautilus young guests, to richly educational activities for teens. Encouraging relentless curiosity for our unique island surroundings, The Nautilus delights in offering bespoke family offerings to engage everyone.
Breakfast Aboard A Luxury Yacht
Wake up slowly to the magnificent views of the Baa atoll's tourmaline seas. Meet us at the pier in your own time to step aboard Nautilus One, your private yacht for as long as you decide. Indulge upon your private breakfast that is sure to delight your taste buds. Sparkling seas, sweeping panoramas and bespoke handmade treats; this is the ultimate floating breakfast in the Maldives.
Sandbank Barbecue
YOUR CASTAWAY UTOPIA Imagine your own secluded sandbank in the middle of the Indian Ocean, a beautiful setup created just for you, a private barbecue chef to craft your bespoke dream menu and make your intimate soiree a truly magical one. Lounge on the beach, dine, imbibe, share and bask in the freedom of simply being.
Big - Game Fishing on a Private Luxury Boat
Amidst the bounty of the Baa atoll, fishing has been integral to the Maldivian way of life for millennia. Take part in this tradition with an outing based on your skill level and experience from the comfort of your private boat. Fully equipped with all the best modern game fishing gadgets, put your skills to the test with the big-game tactics, or opt for bottom fishing if you prefer, and witness grouper, job fish, white snapper, barracudas or even emperor fish. After all the excitement, enjoy a magnificent banquet of freshly sushi and sashimi, or ever opt to indulge in your own catch once you've returned to the island. This is your private outing for as long as you decide.
Manta Ray Dance at Hanifaru Bay
Experience Hanifaru Bay, one of the largest manta feeding hotspots in the world, and witness the majestic manta rays perform their timeless, mesmerising whirling dervish. Learn from our resident marine biologist about the magic of these beautiful creatures before your private guided manta experience, just 30 minutes from The Nautilus via luxury speed boat. Visiting this UNESCO Biosphere Reserve feels as if you're entering into a new world altogether.
Movie Under The Stars On a Private Sand Bank
Imagine a tantalising bespoke private dinner and private screening upon your secluded sandbank under starry skies – where you and your loved ones are the only people in the world who've been invited. Your impromptu private cinema will project any film you desire – from the latest release to a timeless classic, accompanied by your bespoke selection of gourmet snacks and drinks. Whenever time is right for you, take your seat at your private table with panoramic views and enjoy bespoke selection of gourmet snacks and drinks. Whenever time is right for you, take your seat at your private table with panoramic views and enjoy bespoke BBQ dishes prepared exactly to your tastes. This is showtime in your time.
Adventure on a Private Luxury Seaplane
Step aboard The Nautilus' private seaplane and take to the skies to witness the majestic views of Baa's turquoise waters dotted with pearly white atolls. Enjoy this utterly liberating journey through the skies and admire the Indian Ocean from above returning to the island whenever you choose. Whether it's a quick transfer to a nearby sandbank, an excursion to a remove island for snorkelling or a return trip to Male' – you are the captain and we tailor your flight plan to your needs. In true Nautilus style, pair this once-in-a-lifetime experience with a private, guided snorkelling tour within a whale shark hotspot (seasonal) or your very own exclusive sandbank experience with a delectable BBQ from your private chef.
Wedding
Surrender to love's heart-warming embrace on the untouched shores of your own desert island, or on a far-flung castaway sandbank amidst surrounding turquoise waters. Nautilus wedding team will help make all of your whims and wishes come true by delivering a wedding celebration you will never forget upon your chosen island location; pure heaven.
Celebrations
The Nautilus understand that making lasting memories with loved ones is sometimes all you need in order to feel complete. Nautilus's immensely private island, nestled in the heart of the renowned Baa Atoll, is the epitome of the perfect setting – and the ultimate place therefore to celebrate with those who mean the most to you. The Nautilus is your canvas to create your ultimate celebratory artwork. The Nautilus simply allows you to be you and celebrate with your loved ones in any way you choose. With a host of exclusive benefits and exquisite moments to be experienced, The Nautilus is designed to nurture the beautiful and unbreakable bonds we have.
Honeymoon
Begin your honeymoon and a lifetime of happiness thereafter at The Nautilus. Offering the setting for elemental love in it's purest form, our honeymoon experiences vary from intimate dinners with your personal private chef from the comfort of your own house to venturesome couple dives within our surrounding tourmaline shores. Celebrate your honeymoon in exactly the way you decide at The Nautilus.