Resorts
Sun Siyam Iru Veli Maldives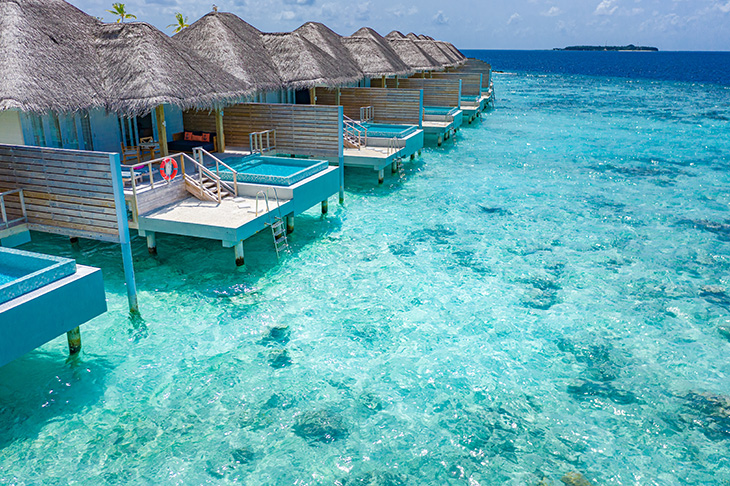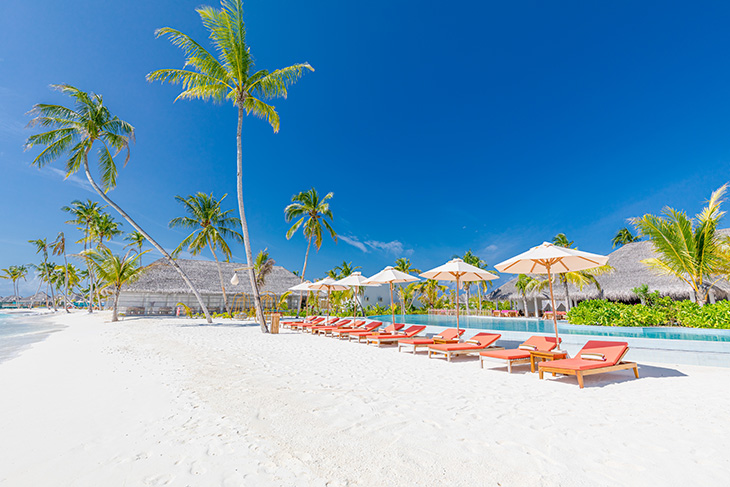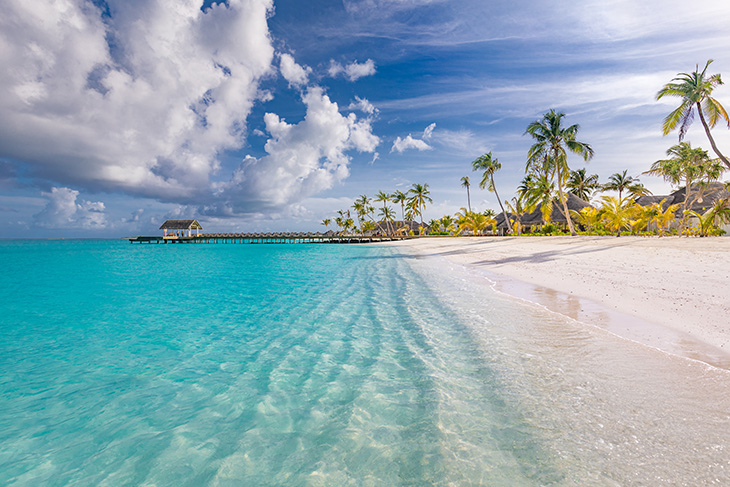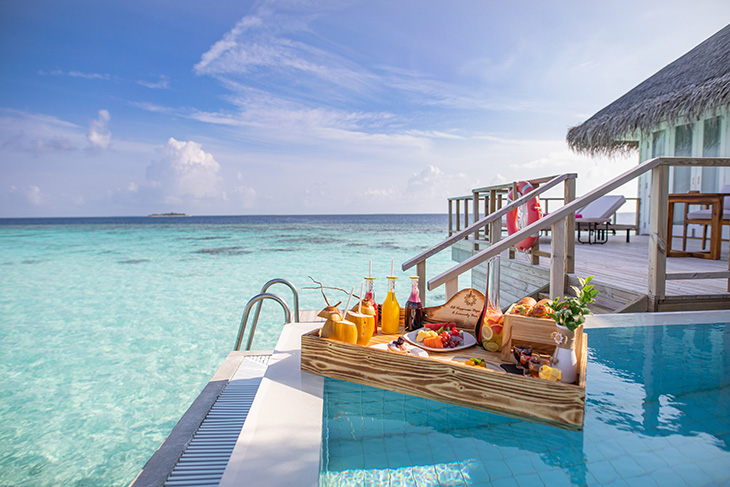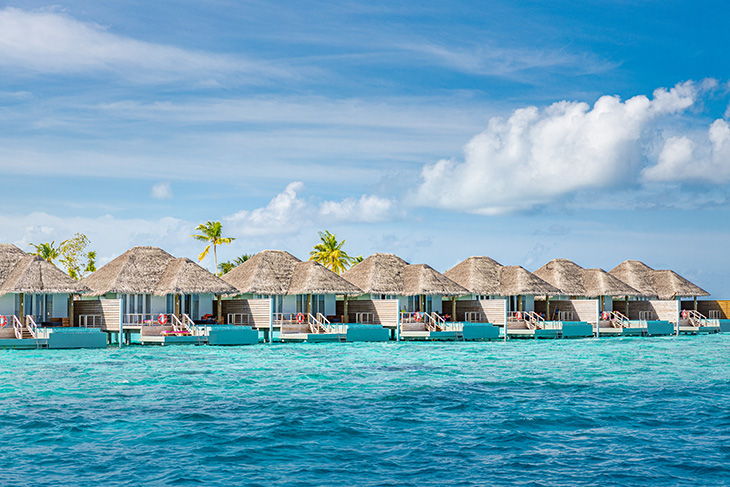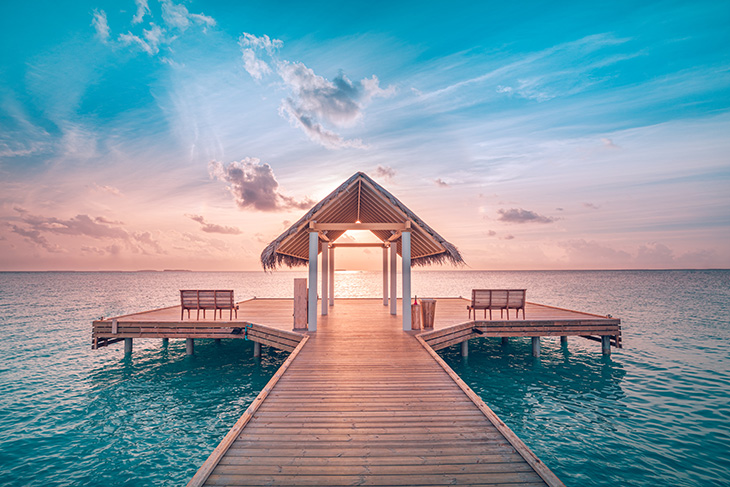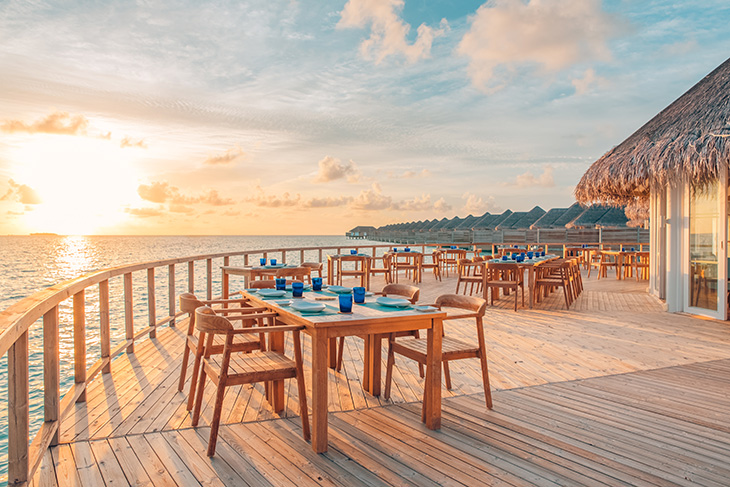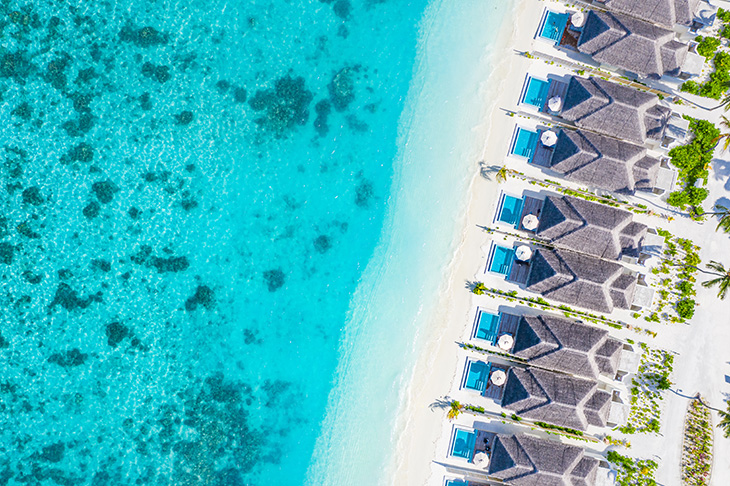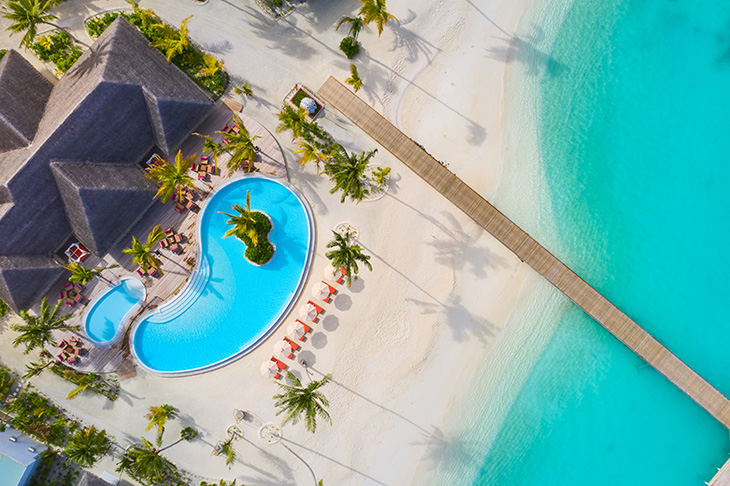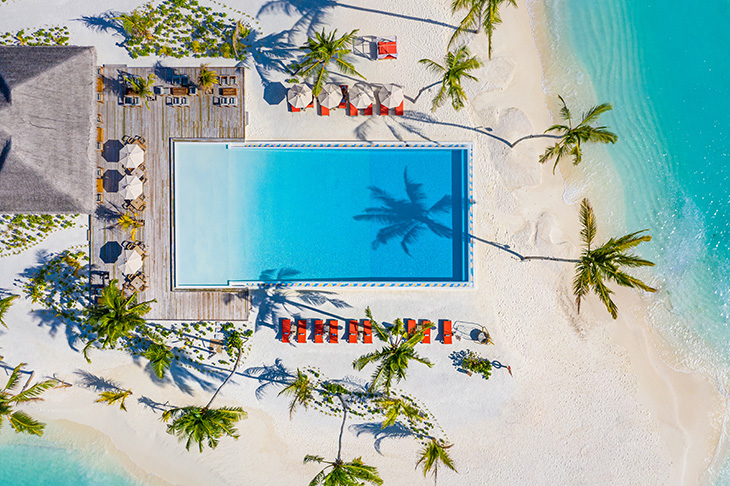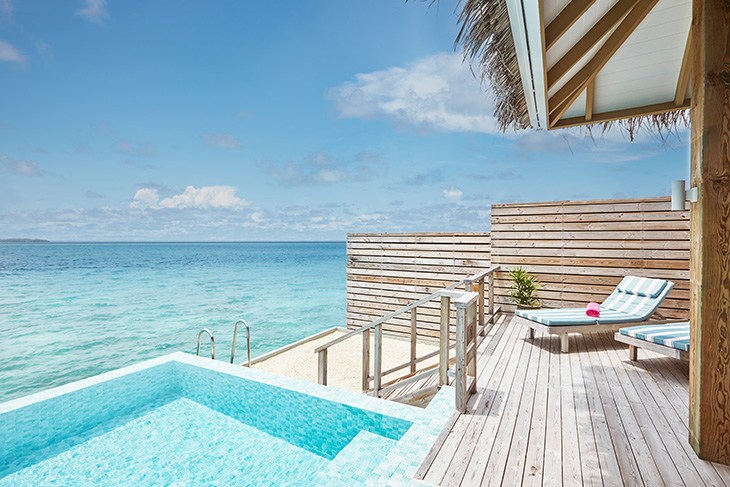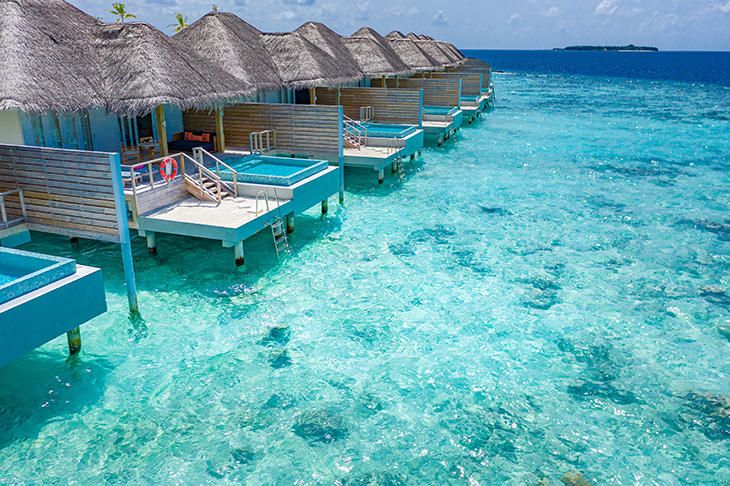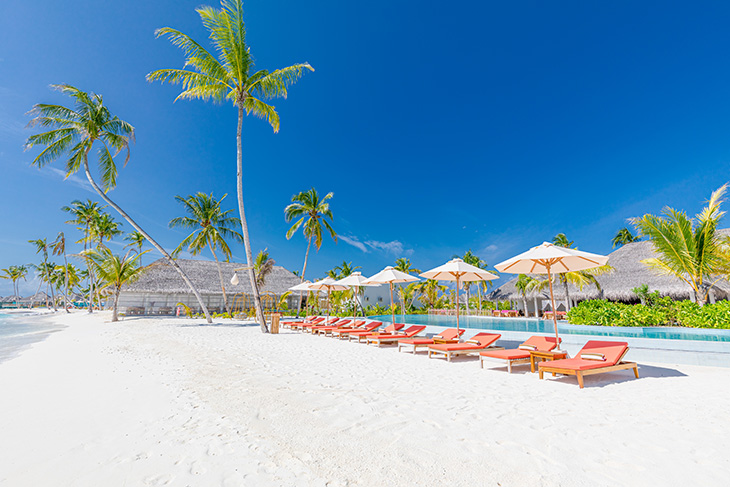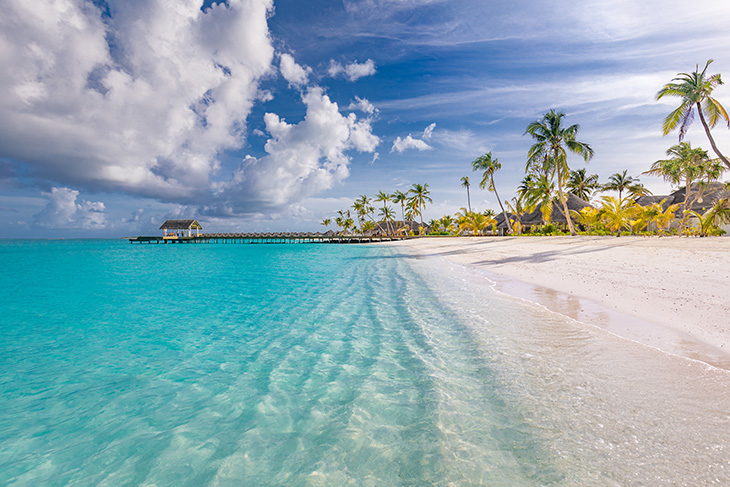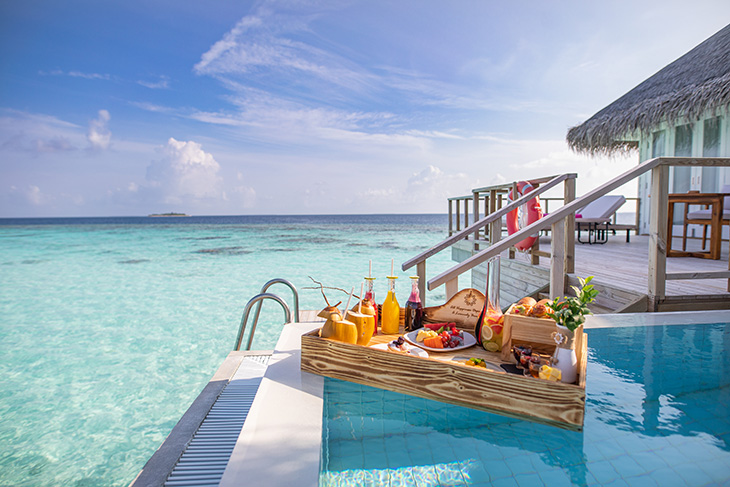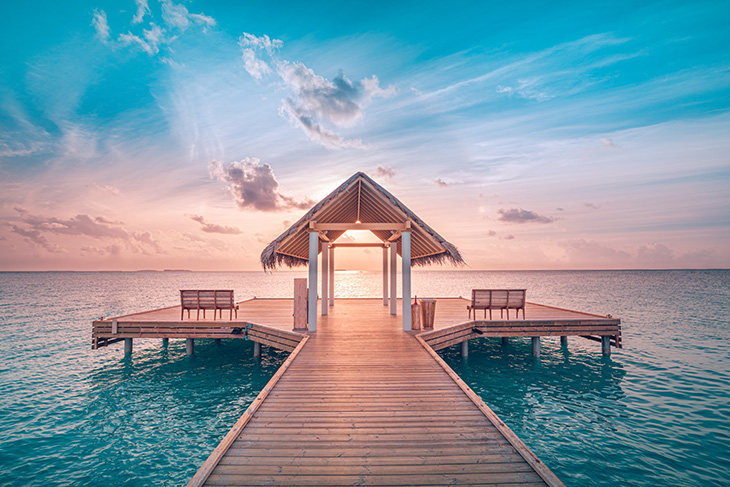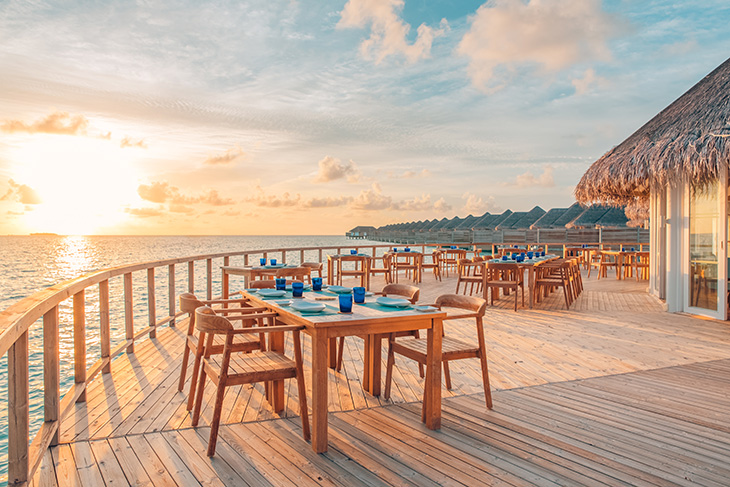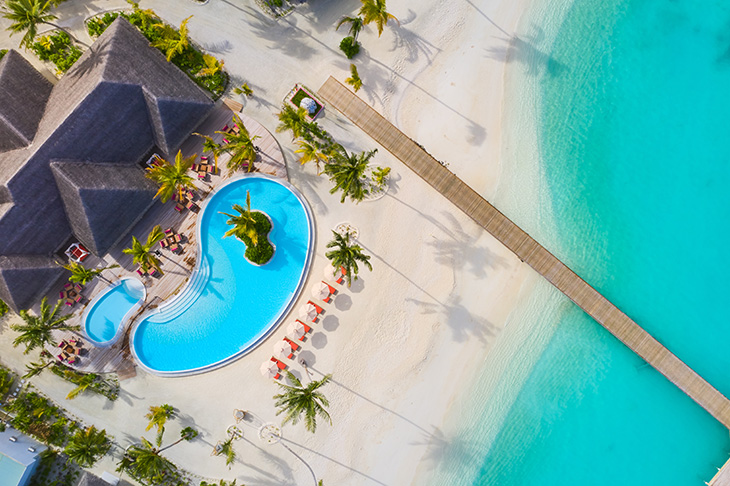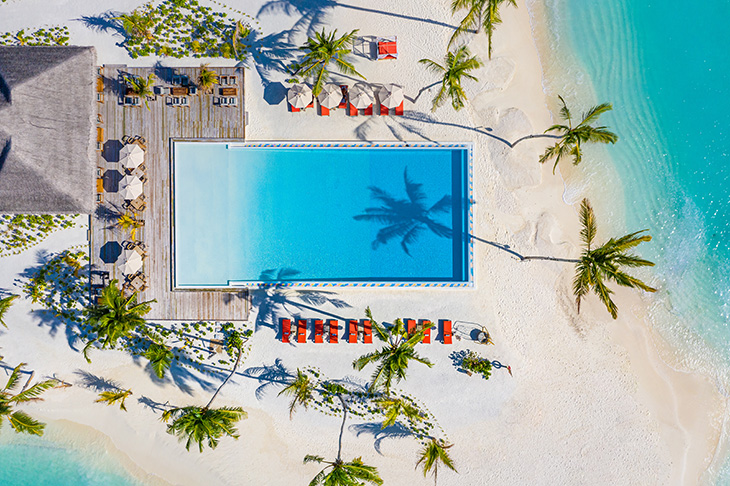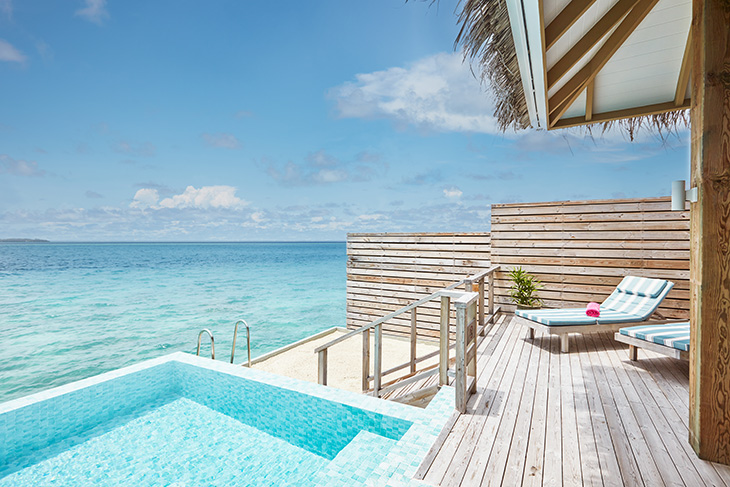 Resorts
Sun Siyam Iru Veli Maldives
Location:
Dhaalu Atoll, Maldives
Spa
Diving Facilities
Water Sports
Kids Club
Swimming Pools
Cafes & Restaurants
Pool Bar
Facts
Transport:
Seaplane or Domestic Flight
Resorts
Sun Siyam Iru Veli Maldives
Location:
Dhaalu Atoll, Maldives
Spa
Diving Facilities
Water Sports
Kids Club
Swimming Pools
Cafes & Restaurants
Pool Bar
Facts
Transport:
Seaplane or Domestic Flight
Property Details
Sun Siyam Iru Veli in the Maldives combines island indulgence with laid-back elegance. You'll be on the beach and next to Meedhoo Harbour and Meedhuffushi Island Pier while you stay at Sun Siyam Iru Veli - Premium All Inclusive in Dhaalu. This 5-star property is located on one of the most naturally breathtaking islands – a naturalist's paradise where the spectacular setting is an appeal itself.
Six restaurants and bars offer a wide variety of food offerings. Dine-around options for lunch and dinner are available at this five-star luxury all-inclusive destination. This hotel's dining options are all-inclusive. Enjoy a lunch at the restaurant or stay in and use the hotel's 24-hour room service. At the bar/lounge, you can quench your appetite with your favorite beer. Tempt and taunt your taste buds with a series of new tastes and one-of-a-kind culinary flare.
This is a lovely island with many chances to unwind or participate in unforgettable events. Choose to spend the day lounging on the sandy beach and bathing in the warm water, or engage in sports such as badminton, basketball, and tennis. Water activities are also available and highly recommended owing to the crystal blue waters. Jet skiing, canoeing, sailing, and other activities are available. If you're here to celebrate, why not spend a romantic dinner on the beach under the stars? Sun Aqua Spa is situated over a beautiful lagoon and is intended to be the perfect paradise for inner peace. Six tranquil spa pavilions with calming earthy colors and organic fabrics each have double massage tables, an open air rain tub, and a romantic flower bath. Sun Siyam Iru Veli offers an idyllic environment for an intimate, calming retreat, as well as the chance to help you gain clarity and rejuvenate your mind and body. Choose from a variety of therapies, such as skin treatments, fitness procedures, hydrotherapy baths, and massages.
A luxurious collection of 125 overwater and beachfront villas provide complete seclusion in open spaces around the lagoon and along the beach. In true Maldivian theme, all villas, including couples' suites or extended family villas, have private pools and ocean views. All rooms are meticulously and beautifully appointed to ensure that you feel as refreshed inside as you do outside. Television, double or twin beds, en suite bathroom, toiletries, and tea and coffee making facilities are among the standard amenities. All accommodations are comfortable and outfitted with every modern comfort you might want.
Activities
Diving & Snorkeling
In the prolific house reef, look for the timid giant moray eel, the sleek lionfish, the camouflaged stonefish, and the cunning octopus, among other impressive species. At the SSI exclusive dive center, you will discover the underwater world of the South Nilandhe Atoll. If you're a novice or a seasoned diver, the globally recognized teachers will lead you on your journey. This dive area is one-of-a-kind, with amazing channel dives and stunning thilas! The house reef is rich in soft and hard corals and was once a popular fishing spot for locals due to the abundance of fish life. Mantas can be seen at various points on the reef and frequent the house reef both during the day and at night. Nurse and leopard sharks, stingrays, and other sea creatures call the thila home.
Spa & Wellness
Spa uses restorative natural ingredients to help you rebalance your body and mind, much like the soothing powers of the ocean. Spa pavilions, inspired by the gentle tones of the island, are a haven of relaxation, with double massage beds for couples to rest on during treatments. Whatever your health experience entails, your refreshed sense of self will certainly remain even after you leave. Indigenous and authentic techniques worldwide are used to immerse yourself in a wide range of treatments, rituals, and other spa services. A broad range of treatments, massages, and hydrotherapy equipment is guaranteed to ease you into a permanent state of bliss. Iru Veli's therapists specialize in classical massage and world-renowned wellbeing practices, combining ancient experience with a modern approach. Signature therapies are also available.
Water Sports
Return from your holiday a watersports aficionado. Captain a canoe, sail by catamaran, or relax in a paddle boat – your visit to the Maldives provides an ideal opportunity to explore the crystalline waters. Windsurfing, water skiing, and parasailing are among the most adventurous sports open to thrill seekers. To ensure quality and safety for the visitors, the most up-to-date and cutting-edge equipment models are used. Grab a snorkel and venture into the crystal blue waters of the Maldives to really explore the underwater world. With the fleet of speedboats, catamarans, and standard dhonis, you can stay close to shore or move further afield. Windsurfing, kiteboarding, and jet skiing are all available and ready for you to master. What's more fascinating is that your water sports experience is not taken into account at this beach resort. All are welcome!
Restaurants
Seven food and beverage outlets are spread across the island! If you happen to be a foodie, it would be your pleasure to visit CHEMISTRY - for morning coffees, cocktails and nightcaps and enjoy expert baristas and mixology masters. Say hello to AQUA ORANGE for Casual buffet with special themed nights and all-day dining set by the lagoon. Set foot in GROUPER GRILL for fresh fish, seafood, steaks and more from an open kitchen with gentle sea breezes. That's not all, visit FRESH WATER to savour classic lunchtime bites and Maldivian favourites with signature cocktails, to be enjoyed by the poolside. ROMA will provide you with Mediterranean classics and comfort food as informal lunches and family-style dinners. Also, WINE CELLAR is the place for a celebration of the world's finest wines, rare vintages and exclusive tastings. In-villa dining and destination dining are options too! World-class dining options galore! Exceptional services are rendered to please the guests in every aspect of a perfect holiday. Sun Siyam Iru Veli Maldives's restaurants are nothing short of spectacular, consisting of all-day dining options to specialty meals.
Celebration
For a memorable holiday or milestone, Iru Veli's staff is available to assist in organizing a fun event. Enjoy a dinner party under the stars or the VIP treatment of intimate in-villa dining accompanied by fine wines and, of course, a delightful slice of cake. When you combine a once-in-a-lifetime vacation with a birthday or anniversary, Sun Siyam Iru Veli Maldives will help you plan a memorable celebration. For weddings, anniversaries, and events alike, this is a perfect and romantic setting for a beach-themed feel. Feel free to choose from different locations around the island; better yet, you can select a legendary sunset celebration too. Have your celebrations planned by experienced planners; you can also use this opportunity to rejoice in milestones of life and love. No event is too big or too small, plus you have the freedom to choose which place and when.
Recreation
Sun Siyam Iru Veli offers an unrivaled range of leisure activities for guests of all ages, both on and off the island. The enormous, crystal-clear lagoon is ideal for various water-based activities and water thrills - take full advantage of both motorized and non-motorized activities. Grab your snorkel and explore the tropical house reef or just plash around in the pool. Better yet, stay on dry land and build up an appetite on the tennis courts or in the fitness center. It's time to rediscover the easy pleasures of life. Alternatively, younger guests will enjoy the Turtle Kids Club, and with regular events running from breakfast to bedtime, there's always the opportunity to spend a well-deserved evening without children. Sun Siyam Iru Veli is a playground for travelers of all ages, whether at sea or on dry land.
Excursions
The island tours provide a glimpse at early seafarers and the locals' traditional and easy lifestyle. If you feel the need to be more active and investigate the surroundings during your luxury vacation in the Maldives, set out on a cultural voyage with fishing and island tours, and return home with memories that will last a lifetime. Get the family together and discover the majesty of the islands we call home by diving or sailing in the nearby crystal blue waters. Better yet, learn about local fishers' traditional ways right from their expert hands or take a tour of the indigenous flora and fauna. Pack your day with journeys and explorations into the local cultures and typical island life, including in early morning expeditions to sunset cruises.
Experiences
Experience little pleasures of life at Sun Siyam Iru Veli. How about a floating breakfast in the morning? Enjoy a FLOATING BREAKFAST offered in the comfort of your own private tub, a holiday treat cherished by all ages. The best way to begin your day. WEEKLY POOL PARTIES are there weekly - party in the afternoon, where live DJs spin feel-good mixes. On loungers, swings, and daybeds, sip drinks and soak up the rays. ORGANIC FARM ISLAND LUNCH is for many interested in where fresh produce is brought from. Board the dhoni and sail to Lhohi Island, which is just a 20-minute sail away. Meet the farmers and savor an organic meal. CAST AWAY and spend the day on a remote sandbar with no one else in sight. Lastly, SUNSET FISHING & BBQ ON SANDBANK is the ultimate experience where you set out at sunset in search of dinner. Catch some fish and set up on a nearby sandbank and grill fish 'Maldivian style'.