Resorts
Pullman Maldives Maamutaa
70 minutes from Int.Airport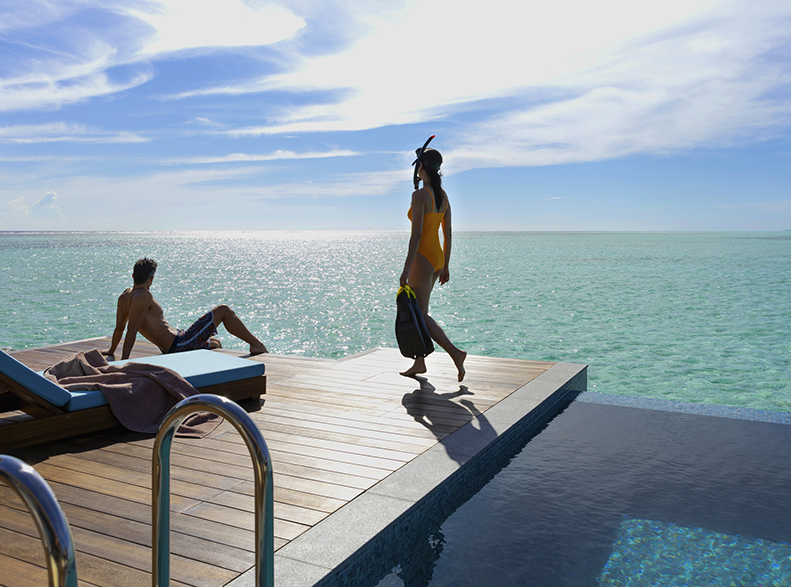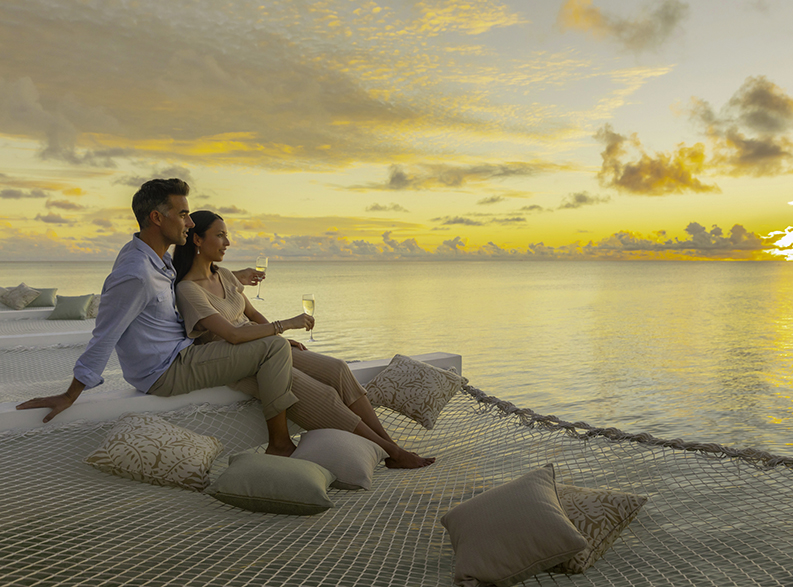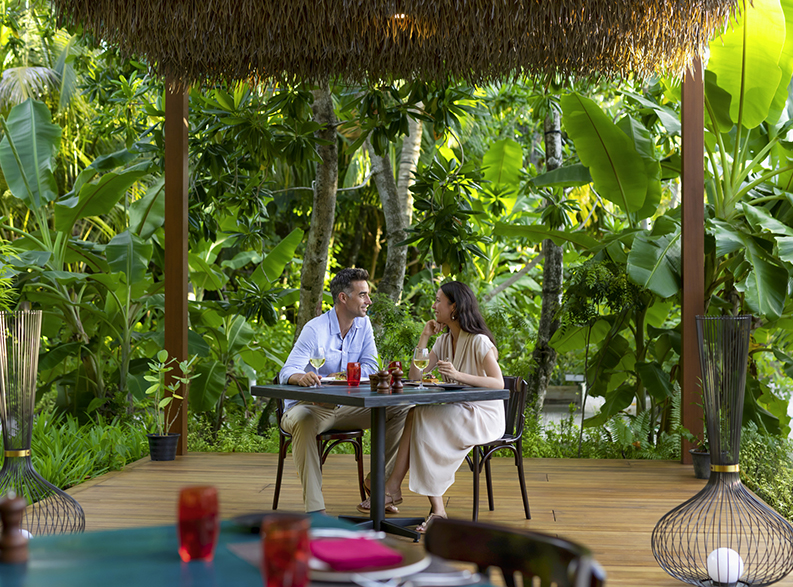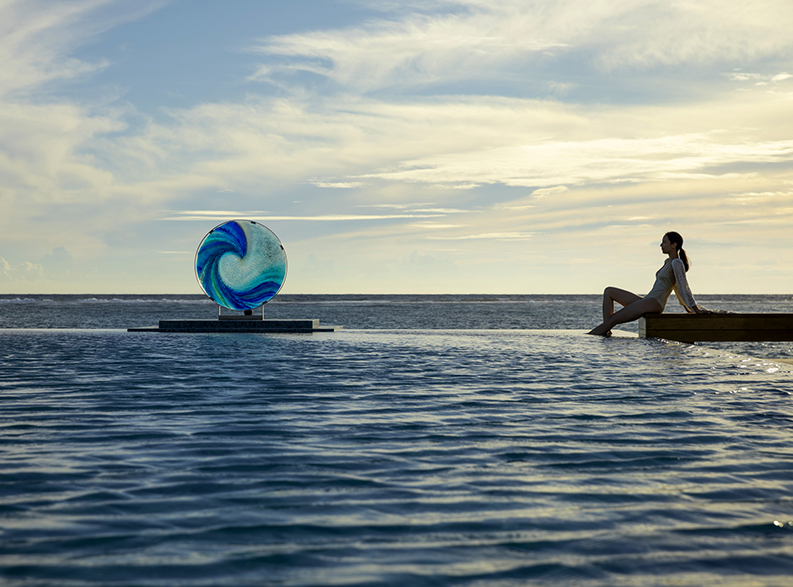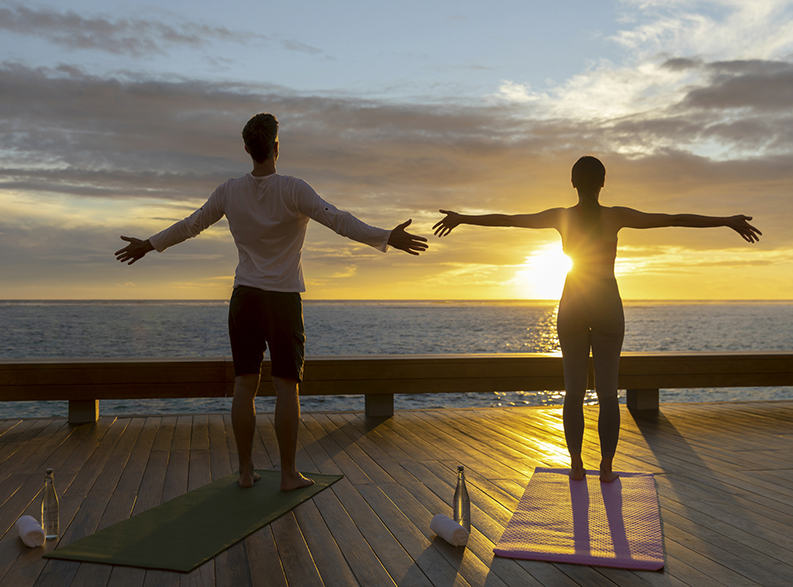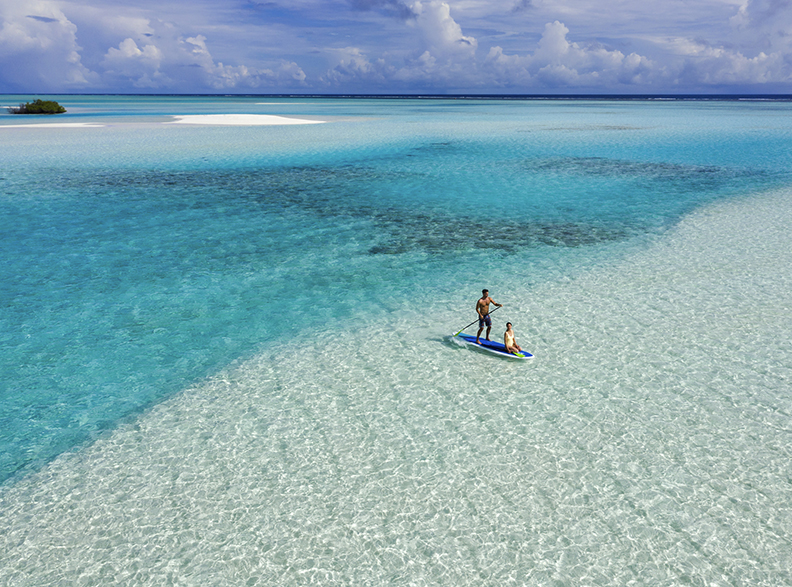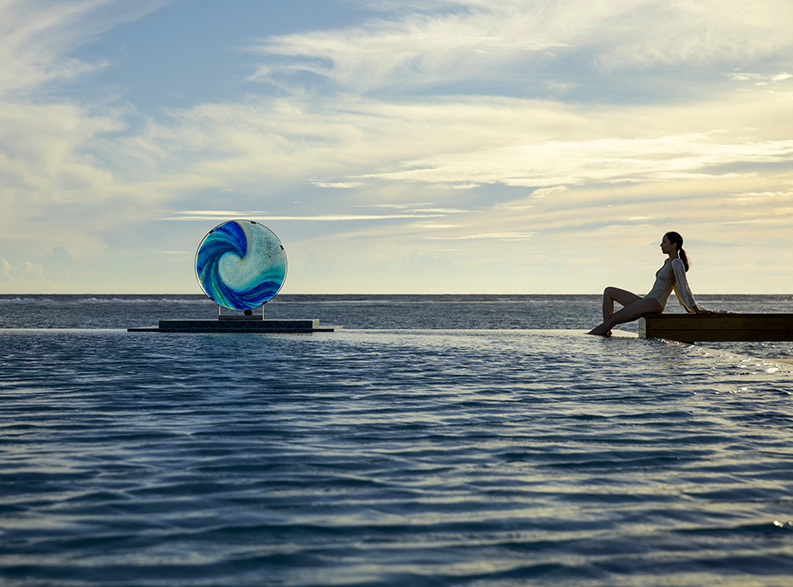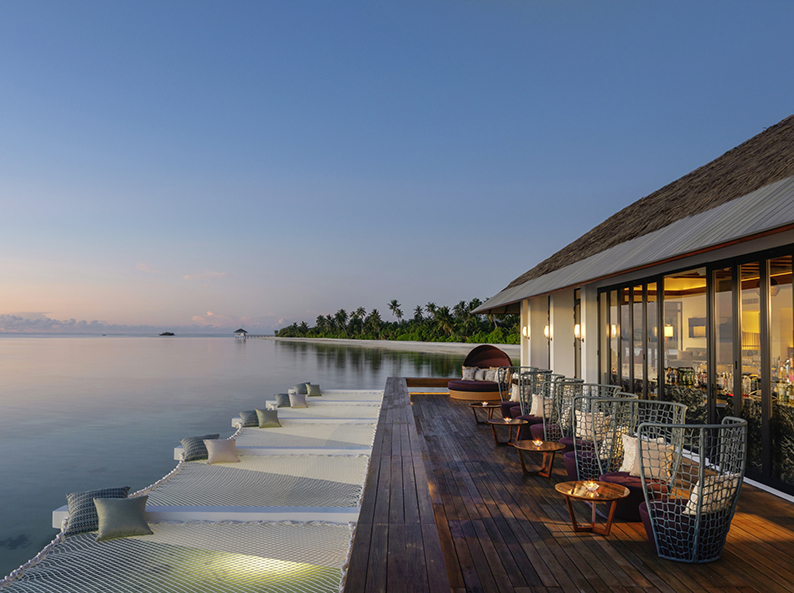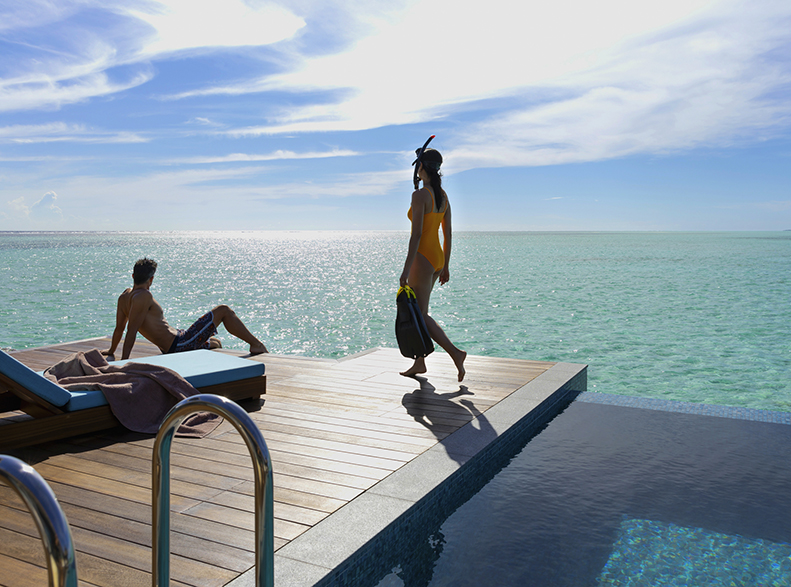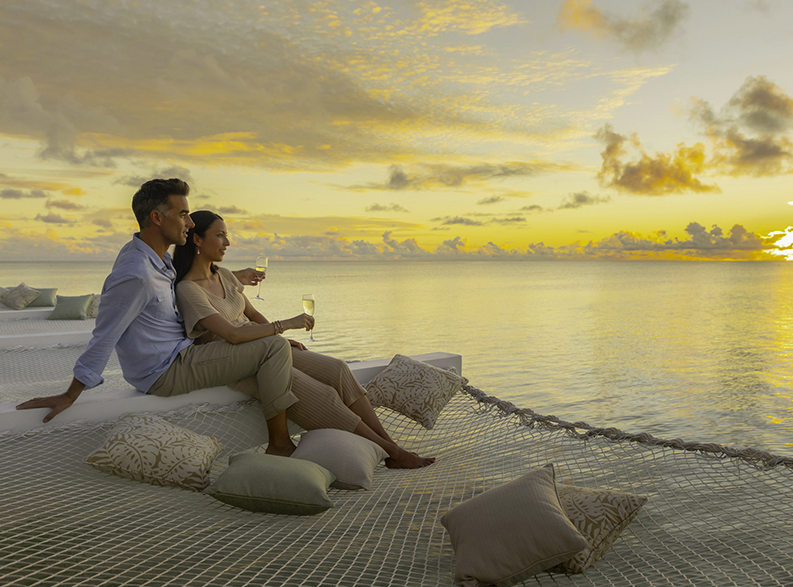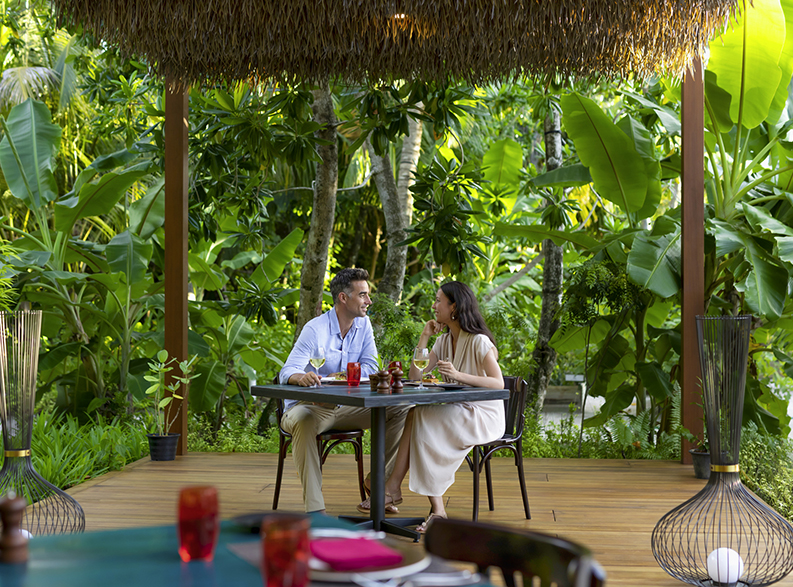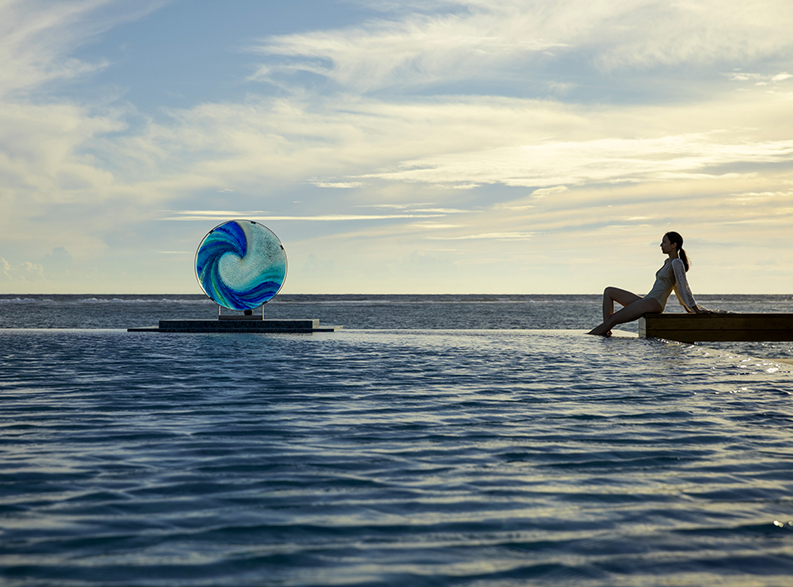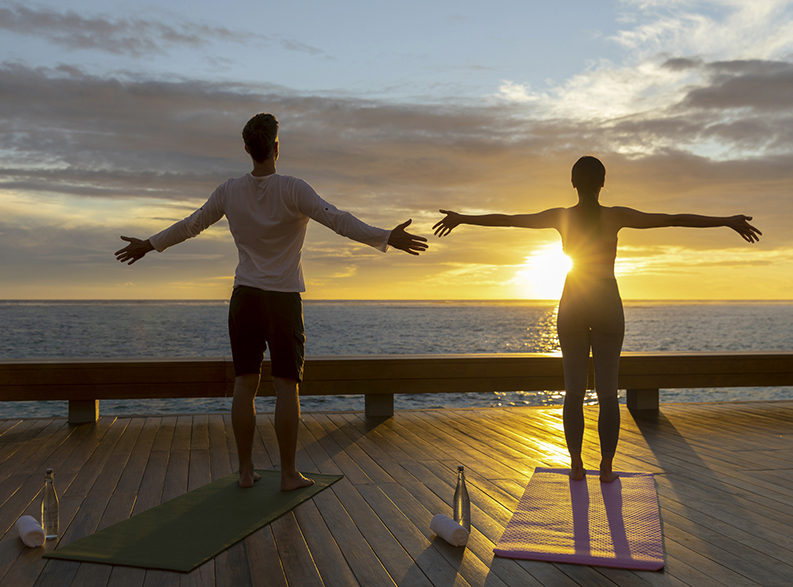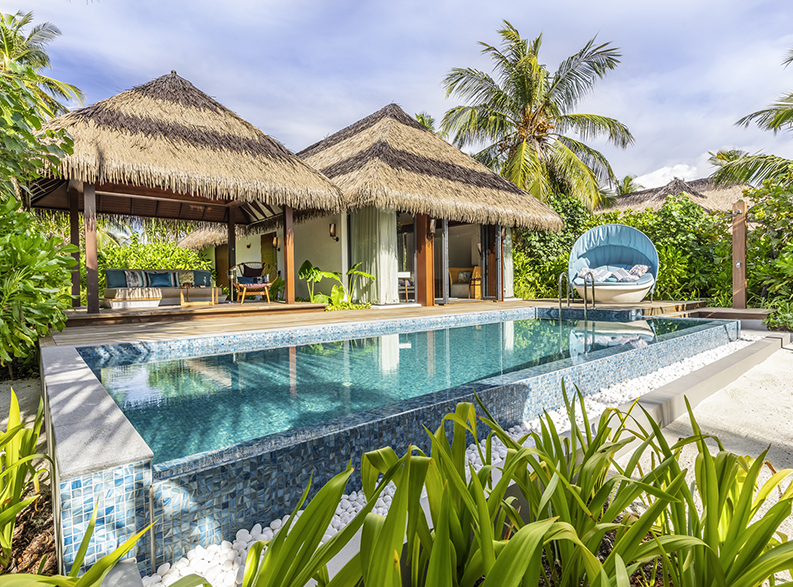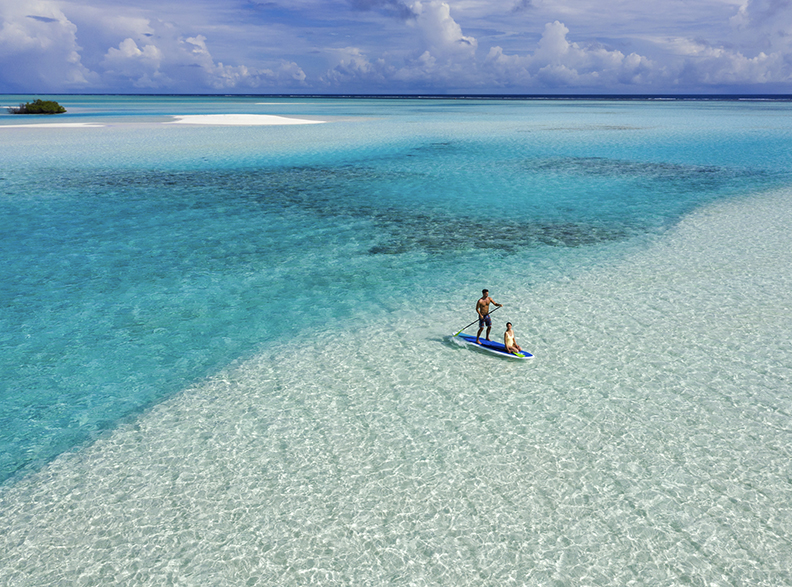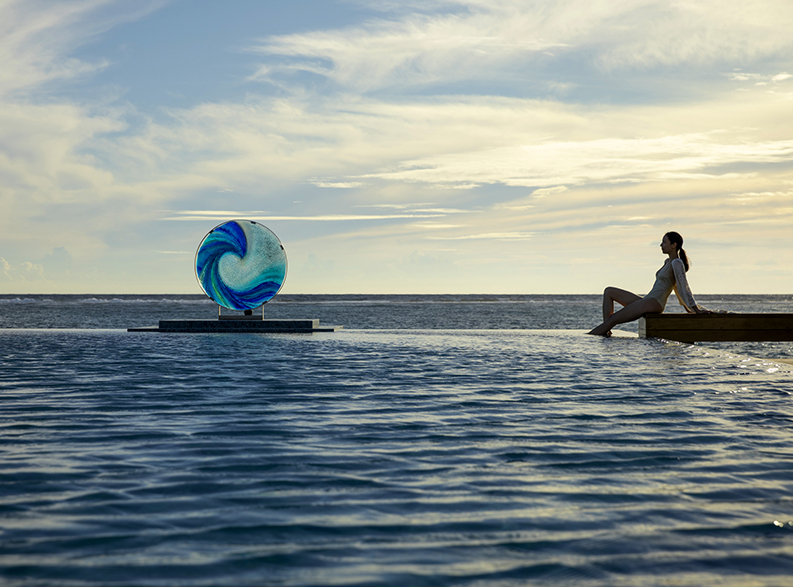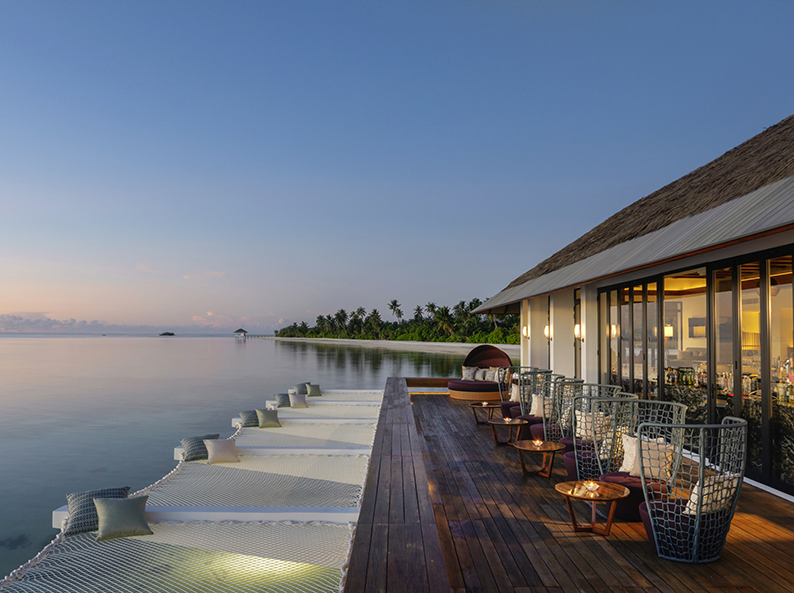 Resorts
Pullman Maldives Maamutaa
70 minutes from Int.Airport
Location:
Gaafu Alifu Atoll, Maldives
Spa
Diving Facilities
Excursions
Water Sports
Swimming Pools
Cafes & Restaurants
Pool Bar
Wedding
Facts
Transport:
Domestic flight + Speed boat
Distance from Airport:
372 Km
Resorts
Pullman Maldives Maamutaa
70 minutes from Int.Airport
Location:
Gaafu Alifu Atoll, Maldives
Spa
Diving Facilities
Excursions
Water Sports
Swimming Pools
Cafes & Restaurants
Pool Bar
Wedding
Facts
Transport:
Domestic flight + Speed boat
Distance from Airport:
372 Km
Property Details
Be easily transported to an island where the stunning natural setting will make you unlock your potential and unique experiences will inspire your mind and body. Because at Pullman Maldives we are more than just a place to sleep.
Located in the South of Maldives, Maamutaa Island in Gaafu Alifu Atoll is where our enterprising playground is based, set amidst 18 hectares of lush vegetation, pristine white sand beach and surrounding a natural lake.
Pullman Maldives Maamutaa is a luxury all inclusive resort where you can make the most out of exclusive benefits, inspire your mind and push your boundaries
Diving Luxury Honeymoon Family All Inclusive
Room types
Beach Villa
200 Sqm
Max 2 Adults
The Pullman Beach Villa is a serene sanctuary in perfect harmony with the environment. A king-size bed is at the centre of 200sqm of sleek living space. A spacious private terrace catches refreshing sea breezes to a soundtrack of rustling palms and gently lapping waves. A secluded pathway leads from the landscaped garden to the turquoise Indian Ocean.
---
Beach Pool Villa
Max 2 Adults
A stylish haven shrouded in lush native vegetation, the coral-white sands of the beach a few steps away. Overlooking the private pool, a shady terrace catches the sea breeze. The Pullman Beach Pool Villa is an island hideaway for the modern traveler. Alone or together.
Room Amenity
Bath Amenities
Minibar
Wifi
---
Family Beach Villa
270 Sqm
Lush vegetation envelops a stylish contemporary hideaway. The only sounds are the gentle waves and the rustle of palms. A few steps lead to white sands and aquamarine Indian Ocean panoramas. The Pullman Family Beach Villa is a place to slow down and re-energise.
---
Family Beach Pool Villa
300 Sqm
Max 2 Adults + 2 Children
A thatch-roofed getaway hides among palm trees and island plants. A few short steps lead to white coral sands and the aquamarine sea. The Pullman Family Beach Pool Villa is an idyllic island playground – for the whole tribe.
Room Amenity
Bath Amenities
Wifi
Minibar
---
Two Bed Room Beach Pool Villa
Max 2 Adults + 2 Children
A spacious hideaway embedded in the carefully preserved natural environment of Maamutaa Island. A large deck and a covered cabana overlooking the pool and jacuzzi. A secluded garden opening onto sand and sea. The Pullman Two-bedroom Beach Pool Villa is a place for family and friends to relax together and renew connections.
Room Amenity
Bath Amenities
Minibar
Wifi
---
Aqua Villas
209 Sqm
Max 2 Adults + 2 Children
Discover the The Aqua Villa experience by Pullman, an immersive encounter with marine life from the comfort of your bed that will nurture your childhood curiosities and bring them to life. Enjoy the serenity of the Indian Ocean and find the perfect balance of both play and rejuvenation.
Because Pullman is a great believer of balancing work and play, and that's why at Pullman Maldives there is so much more than just sitting back, sleeping and taking a selfie.
Room Amenity
Bath Amenities
Minibar
Wifi
---
Ocean Villa
Max 2 Adults
Steps lead directly down from an expansive timber terrace to the clear calm sea. Pullman's Ocean Villa is for couples who savour every moment. Day and night. An illuminated glass opening in the floor offers an entrancing view of the vibrant marine life below. A sizeable amount of space means there's room for both of you to stretch out. Revitalize and connect with nature at the open air living space. Or soak up and have it all at the netted hammock suspended over water.
Room Amenity
Bath Amenities
Minibar
Wifi
---
Ocean Pool Villa
165 Sqm
Max 2 Adults
he place to decelerate and regenerate. A place to deepen your connection with a special someone. living spaces nestled above the turquoise lagoon.
Wake up to endless ocean views and relaxing sounds of the waves. The spacious bath area offers indoor and outdoor showers and an indulgent island bathtub. Enjoy the villa's comforts. Dip in the pool. Cool down at the open living area and let the captivating horizon make your dreams come to life.
Room Amenity
Bath Amenities
Minibar
Wifi
---
Sunset Ocean Pool Villa
Be prepared to experience breathtaking sunsets views from the comfort of your Villa. Similarly designed with all the details from the Ocean Pool Villas, expect one extra natural touch: the sunset views! These villas will be the perfect location for you to unwind while enjoying a picture perfect sunset view in your own privacy.
---
Ocean Pool Suite
Max 2 Adults
An open cabana with loungers captures cooling sea breezes. A deep-blue private pool invites you to recharge with a few laps. Or simply to soak and watch the sun set. An illuminated glass window in the floor reveals the teeming marine life below. The Pullman Ocean Pool Suite is for intrepid explorers who are perfectly in-tune with their surroundings – and who want a little more out of life.
Room Amenity
Bath Amenities
Minibar
Wifi
---
Two Bed Room Ocean Pool Villa
404 Sqm
Max 2 Adults + 2 Children
With a private pool and direct lagoon access, the Pullman Two-bedroom Ocean Pool Villa is an over-water retreat where global adventurers can rest, revive and renew connections.
Make the most of the expansive outdoor area and arrange for a sumptuous al fresco in villa dining – because Pullman knows your appetite works on global time.
Room Amenity
Bath Amenities
Minibar
Wifi
---
Royal Suite
1474 Sqm
Max 8 Adults + 2 Children
At Pullman we challenge the status quo to create better places for people to work, play, reconnect and relax. That's why we have created an exclusive and luxury Royal Suite in Maldives, the perfect place to connect with family and friends, inspire the mind and energize the body.
Room Amenity
Bath Amenities
Minibar
Wifi
Activities
Water Sports
For those that are adrenaline seekers and are looking to enjoy in the lagoon in a fun way. From complimentary non motorize water activities like SUP or kayaking, which are included in All Inclusive benefits, we have a wide variety of motorized and non-motorized water activities for you to choose from.
Snorkeling
No trip to the Maldives is complete without a guided snorkeling tour of its enchanting underwater sights. Experienced dive instructors are here to make you live an unforgettable experience and they also speak your language! From English, French, German, Italian, Spanish and Mandarin the resort's international team will be happy to make you discover all the beauty that our lagoon has to offer.
Mermaid Class
Mermaids have landed in the shores of Maamutaa island and you'll able to spot them around the resort. But that's not all… You can live your fantasea of becoming a mermaid too! Pullman Maldives offers unique experiences becoming the first resort in Maldives to offer new PADI mermaid program to the guests. This is an exclusive opportunity to learn how to become a mermaid while you're on vacation and get a certification too!
Spa
The Pullman Maldives has a holistic approach to wellness and a restorative spa visit is an integral part of any stay. Because creative work can't flourish without relaxation. And balance, physically and spiritually is of prime importance for reconnecting with your inner self. The Pullman Spa by Phytomer is perched over a shallow, white sand lagoon and provides you with a tranquil atmosphere following an active day at the resort.
Wedding & Renewal of Vows
Have you ever dreamt about having a destination wedding in Maldives? How about renewing your vows in an isolated island surrounded by white sandy beaches and panoramic views of the turquoise Indian Ocean? If that sounds like you, then look no further! The Pullman Maldives, have the perfect natural romantic setting where the beauty of the island combined with Resort team's incredible attention to details and the flexibility to adjust to your preferences, will make you live an unforgettable moment in the paradise.
Excursions
No trip to the Maldives is complete without an excursion to discover the natural beauties the Gaafu Alifu Atoll has to offer. From sunset and dolphin cruises to guided snorkeling tours to some deserted islands, be prepared to discover the rich marine life. But that's not all, the Resort offers some very unique experiences like turtle and night snorkelling and even make your own private excursion based on your requests.
Phat Chameleon
Set in our organic veggie garden and surrounded by nature, be prepared to enjoy culinary creations that stimulate all the senses. With a combination of colors, flavors and textures Phat Chameleon is the first organic, vegan and vegetarian restaurant in Maldives with à la carte and live cooking delights.
Mélange
Mélange is your all day dining option overlooking the pristine beach and even with outdoor area by the pool. Masters in immersive culinary experiences, at Mélange you are the protagonist. But that's not all… we have covered all the favorites!. Live at breakfast, lunch, dinner, here you'll find your favorite dish re-created by the talented chefs at six à la minute stations. Be immersed in a culinary journey with a taste of Maldivian, French, Arabic, Italian, Chinese and Indian cuisines.
Souq Oven
Discover unique flavors from the cuisines of the Middle East, Turkey and Italy to forge its own culinary identity with tasty à la carte options. Start your culinary journey at lunch with some of the best flavors from the Italian cuisine with bruschettas, soups and a variety of pastas and thin crust pizzas. Come back for dinner time, where can find a tempting array of mezze, spicy tagines, sizzling grills and Levantine desserts.
Sol Rising
Sol Rising by Pullman is for basking in the sun, soaking up sea breezes and savouring the moment. Sol Rising is the over-water cafe and bar where guests can wake up to a light, energising breakfast as the sun climbs. The day continues with single-source coffees, freshly squeezed juices and inspired cocktails – alongside a menu of delectable snacks.
The HUB
The HUB by Pullman is the focal point of Pullman Maldives Maamutaa Resort. A place for conversation, relaxation and inspiration. The Hub serves an array of inventive cocktails, artisanal coffees, refreshing juices and exclusive wines from around the globe, accompanied by creative light bites.
Saffron Affair
Saffron Affair by Pullman is a relaxed venue designed for long evenings spent deepening connections – or making new ones. The all-inclusive menu features imaginative cocktail creations, alongside premium liqueurs and spirits. Wines from a list of over 80 varieties from around the world perfectly complement tempting tapas.