Resorts
Jumeirah Maldives Olhahali Island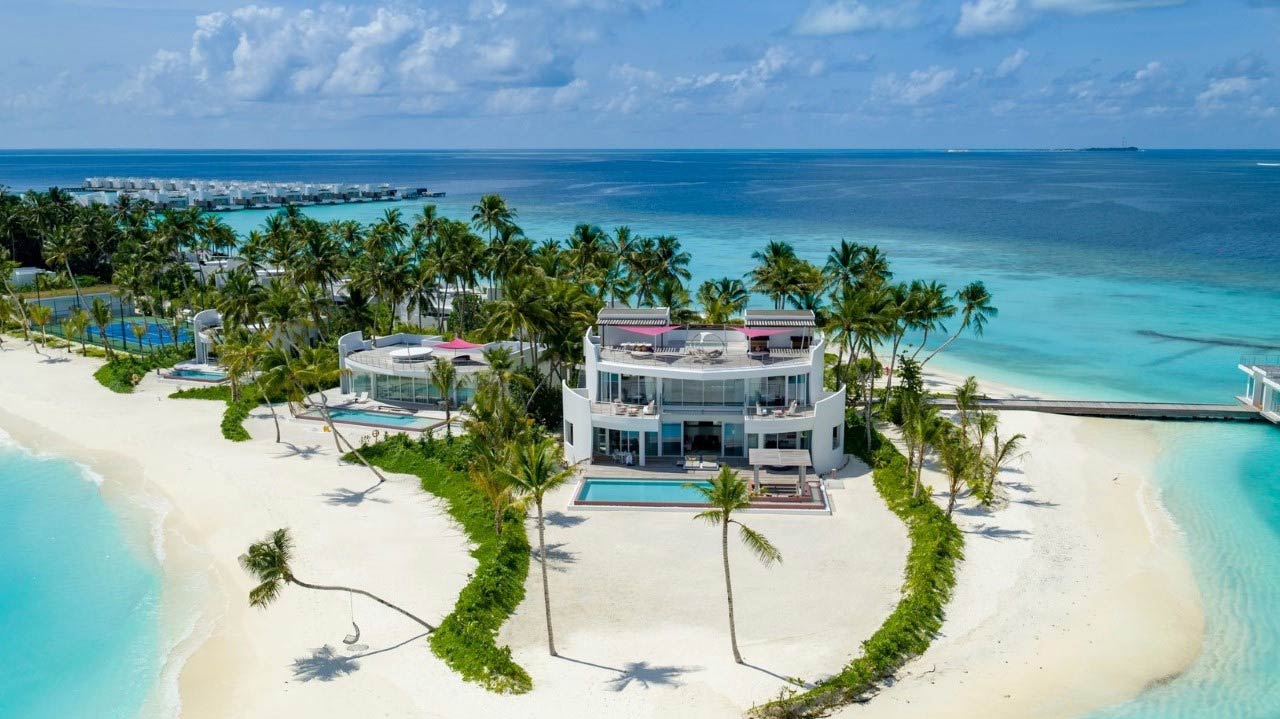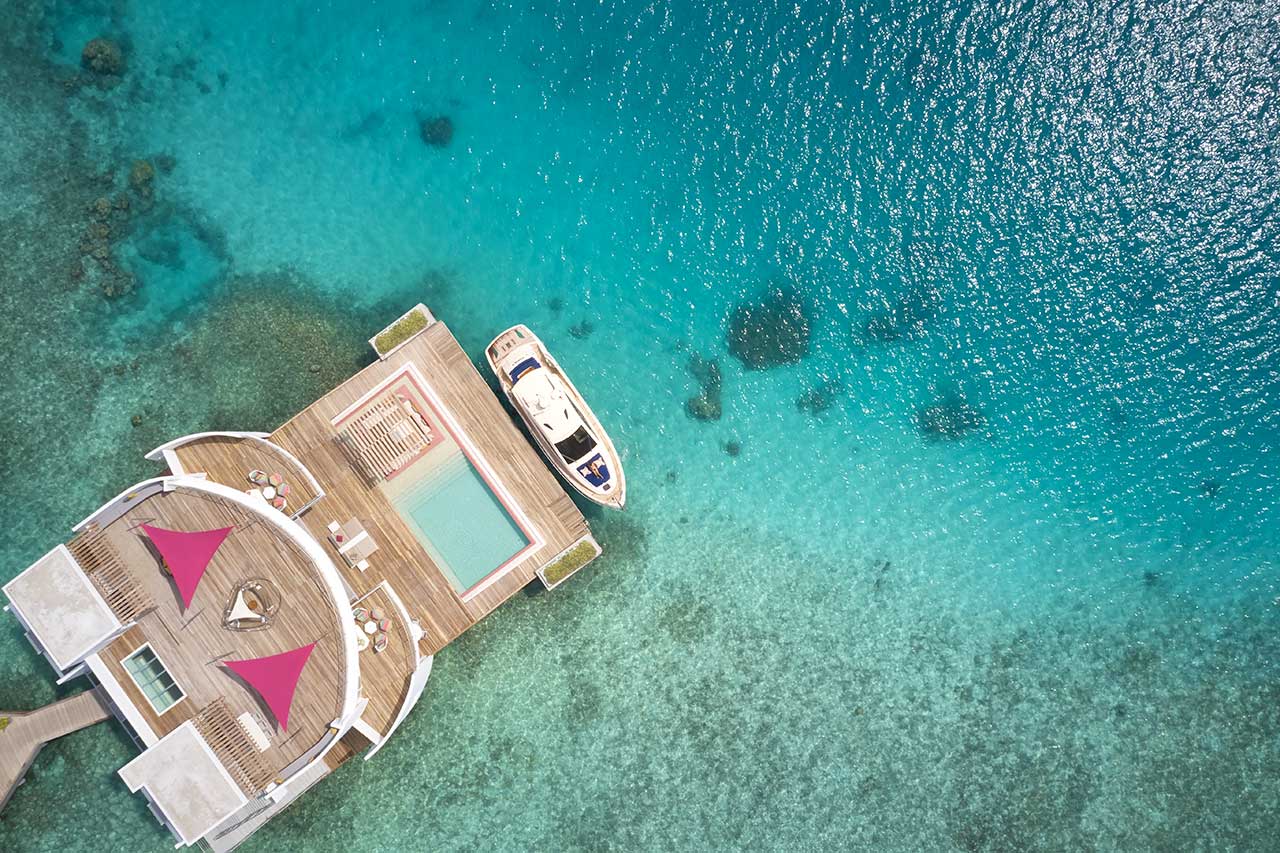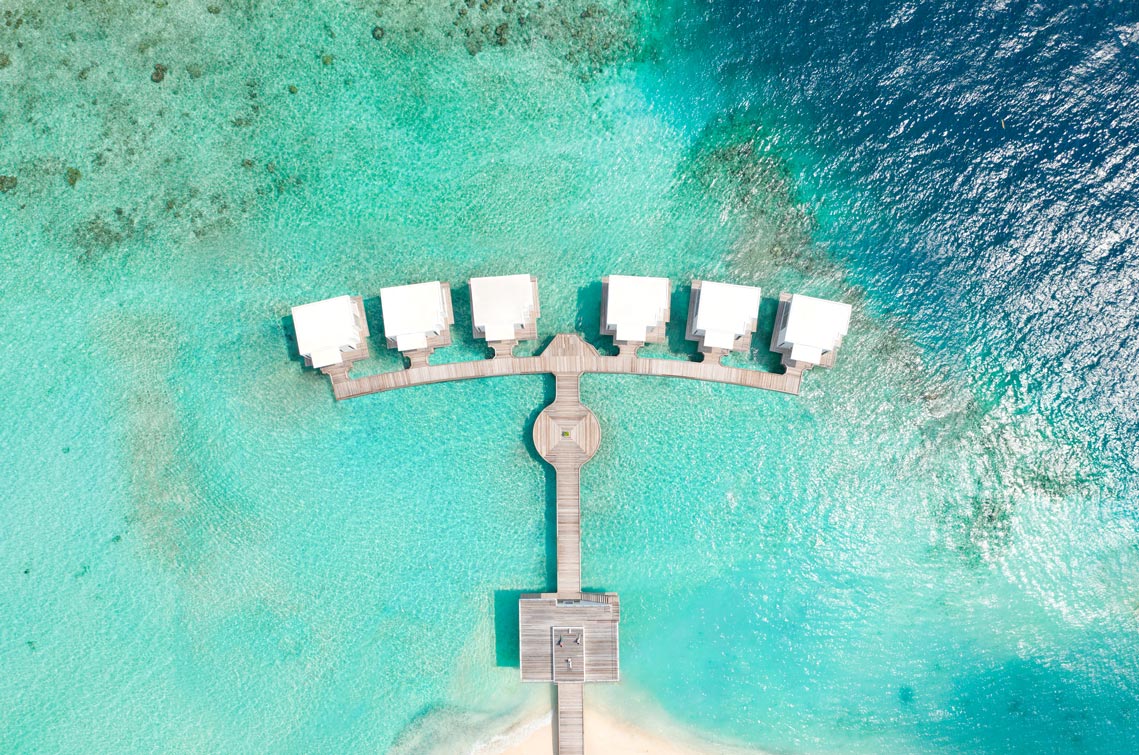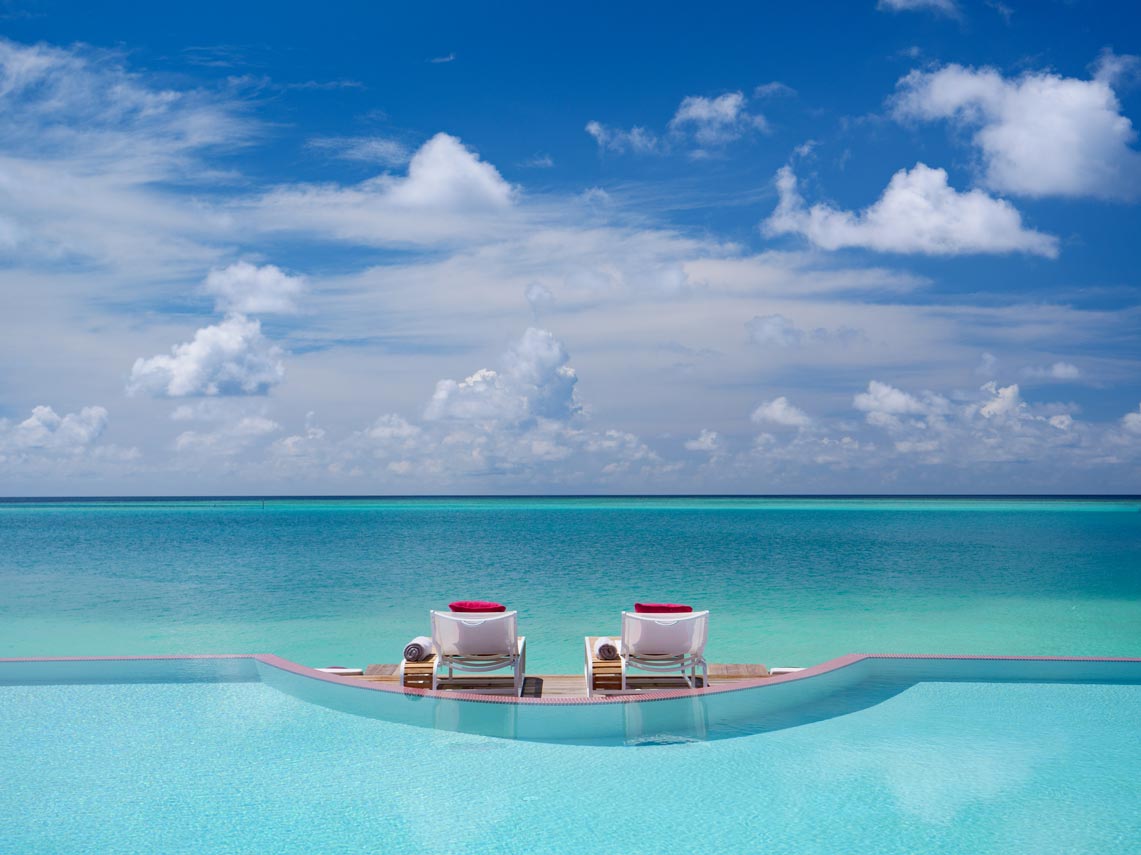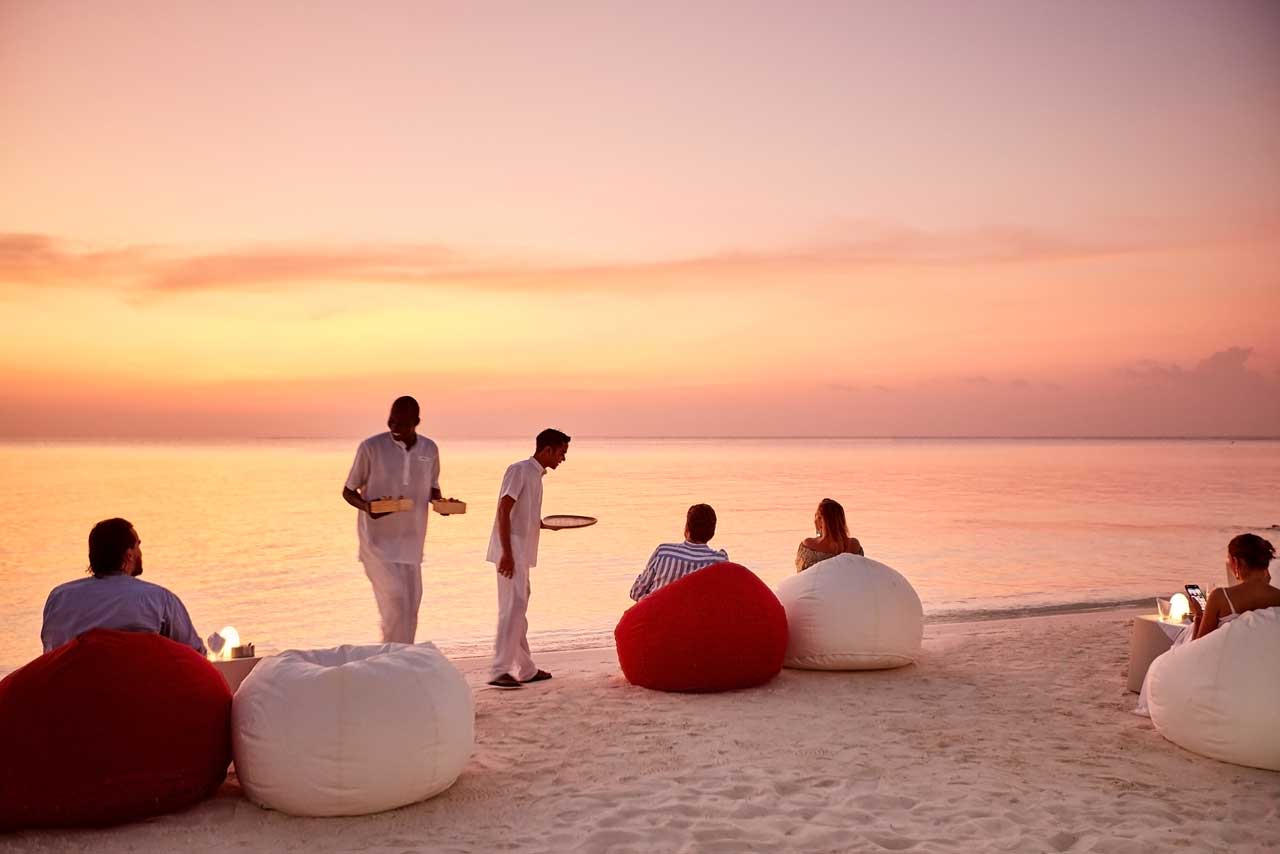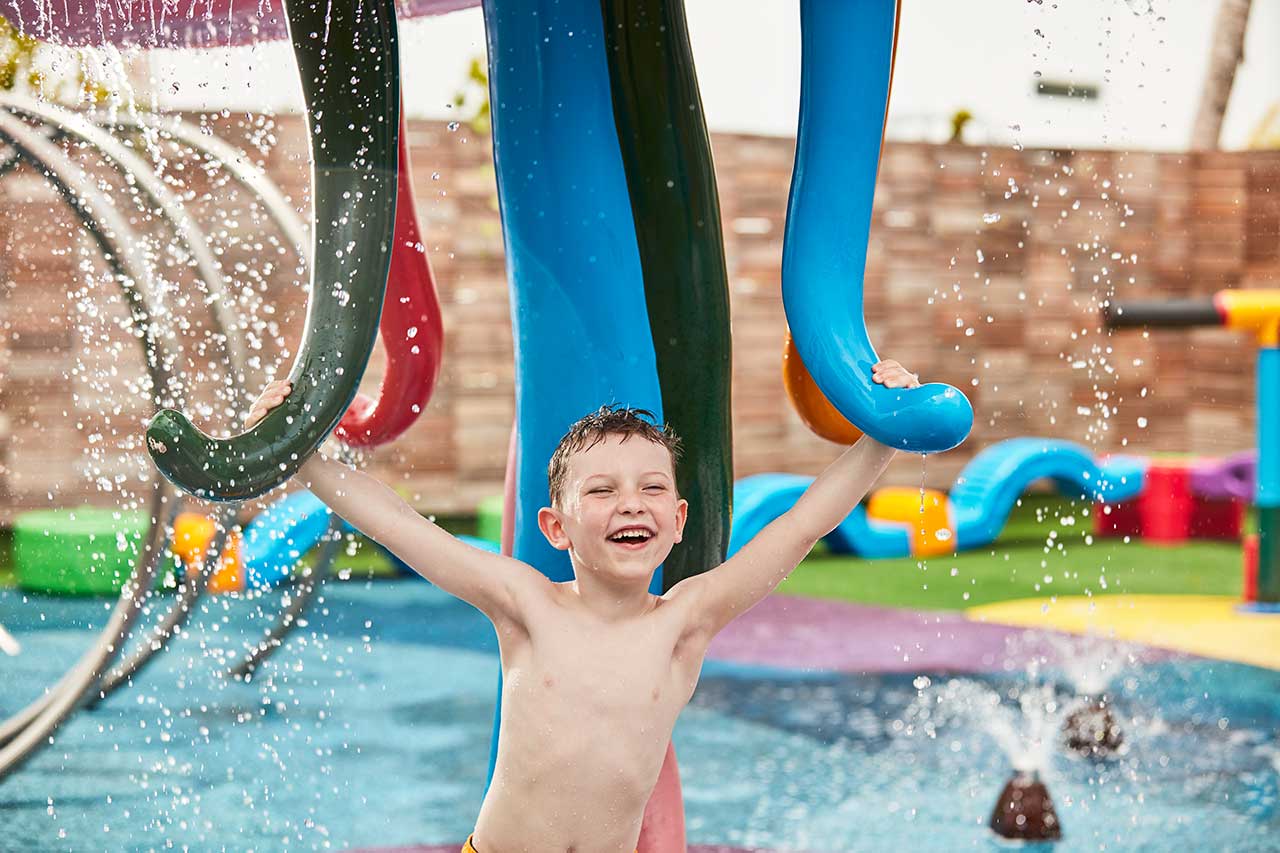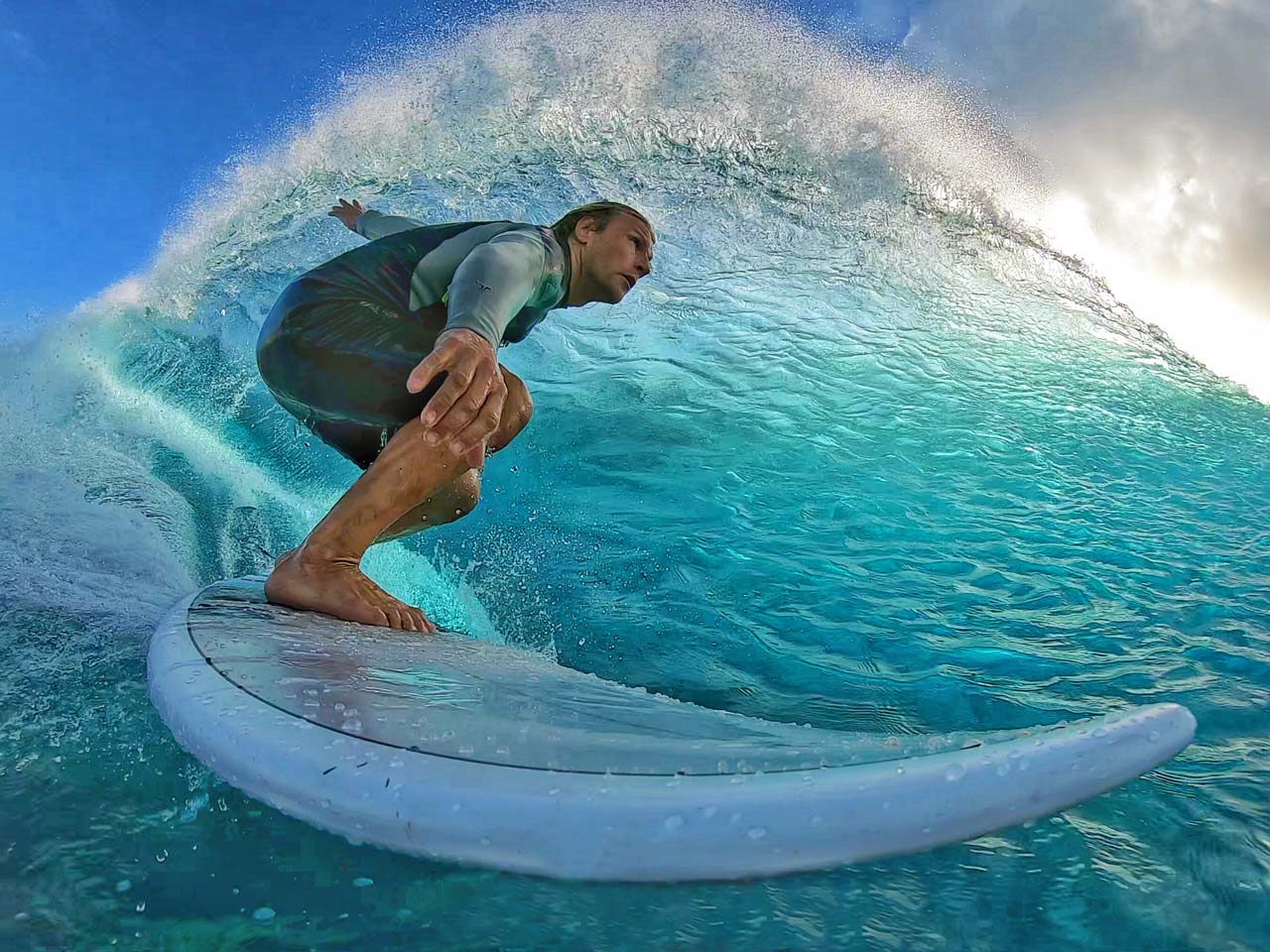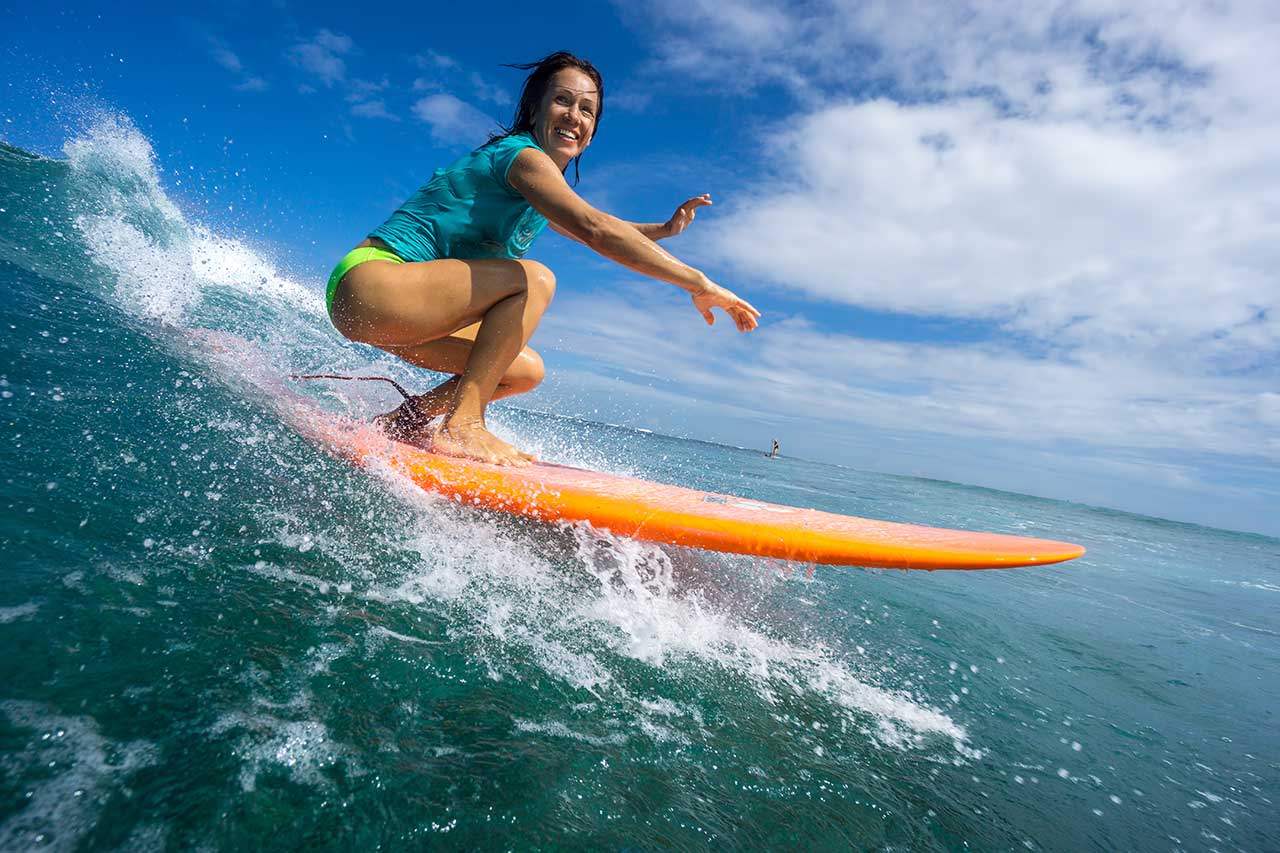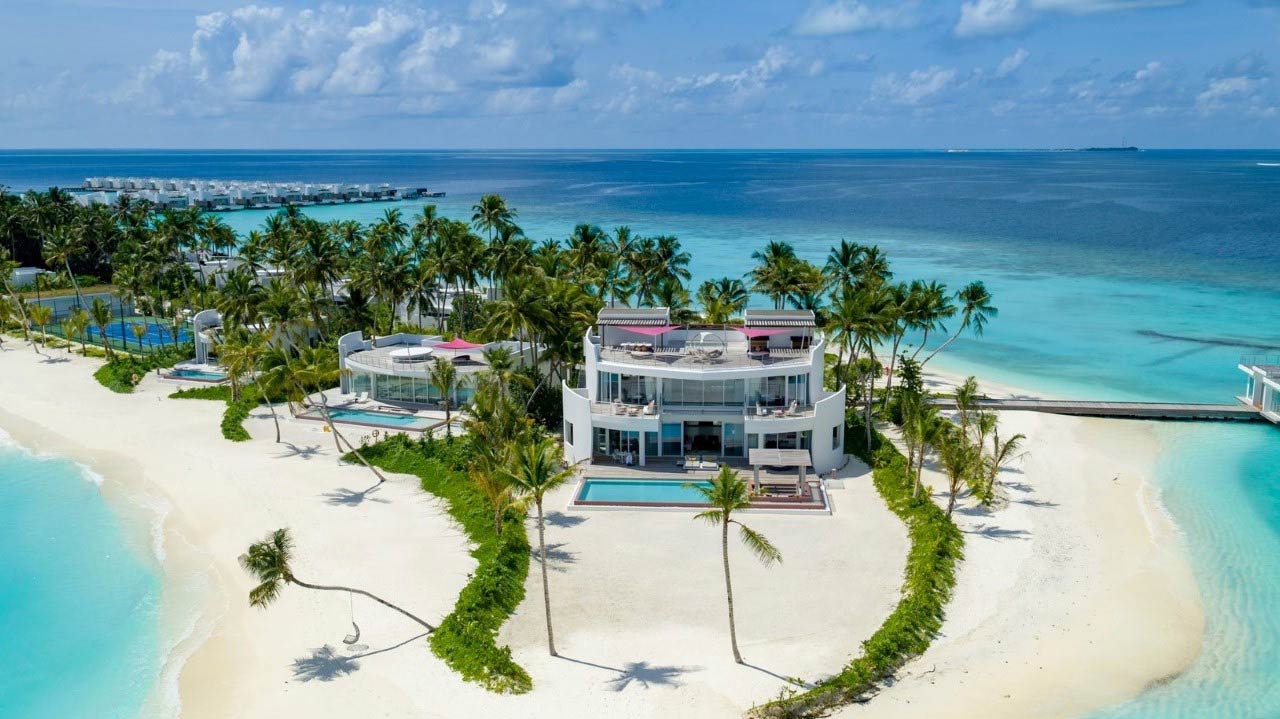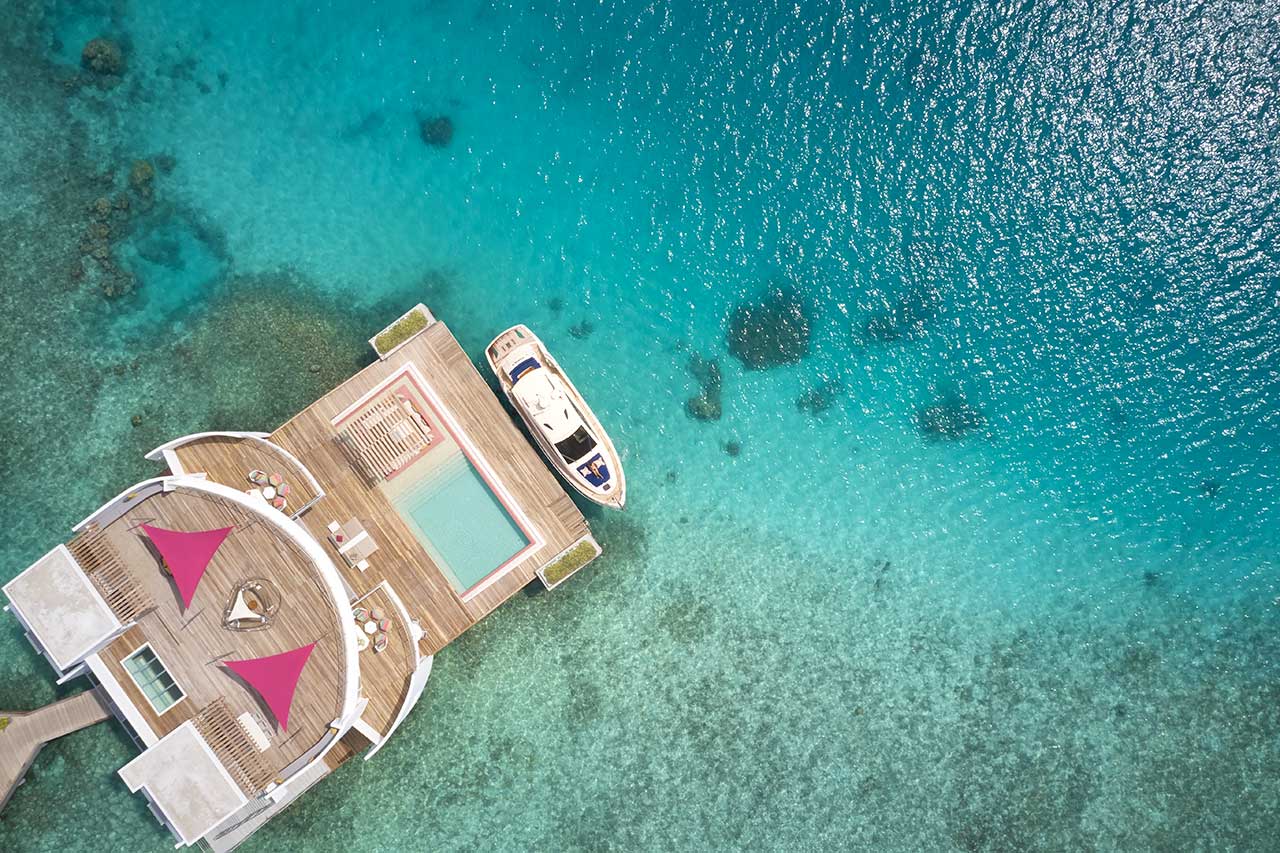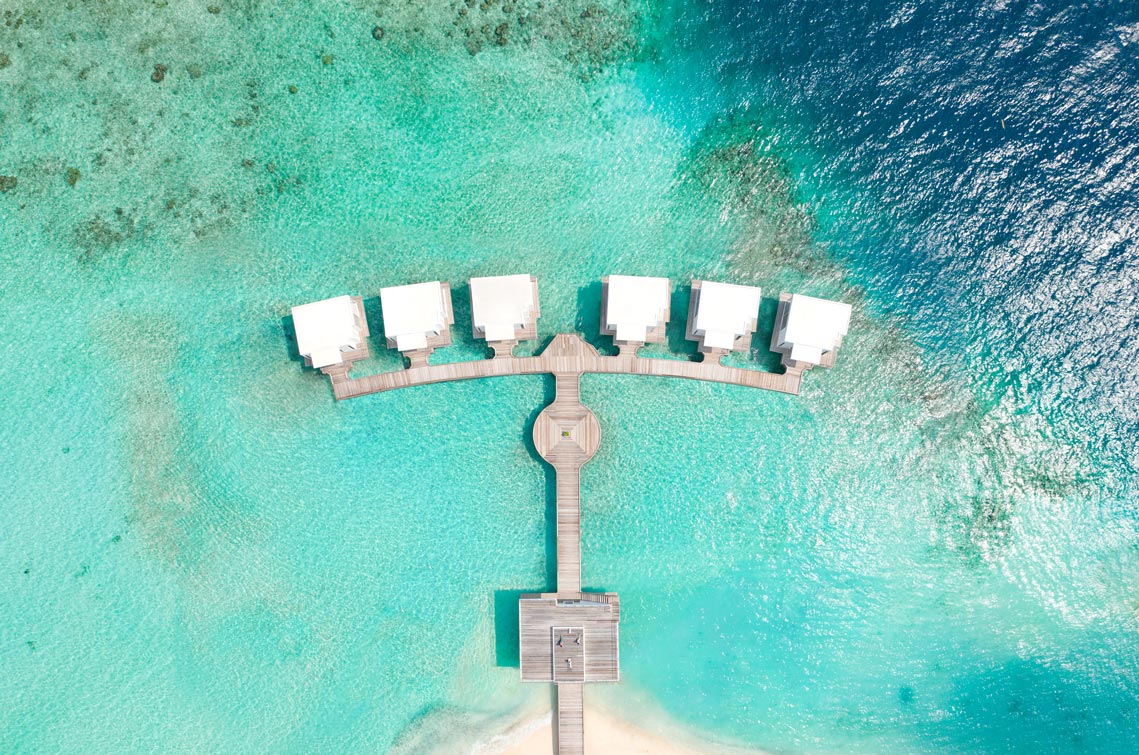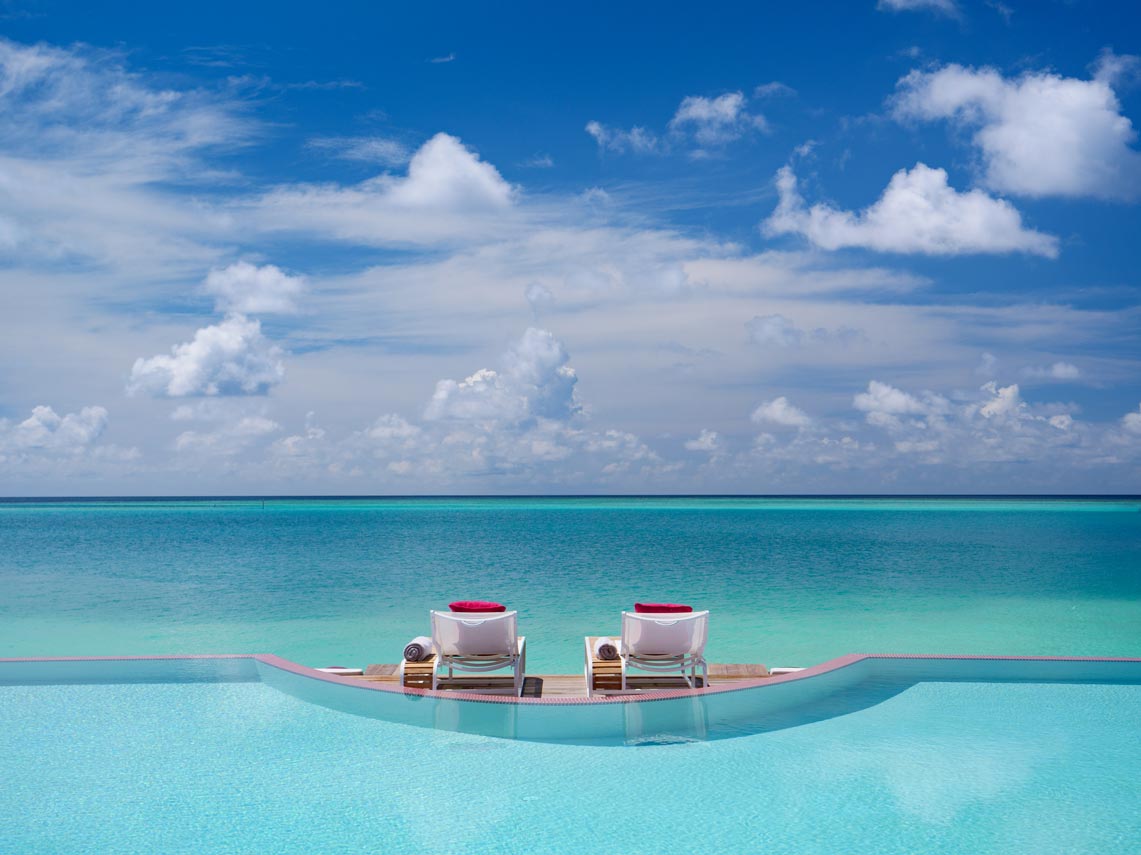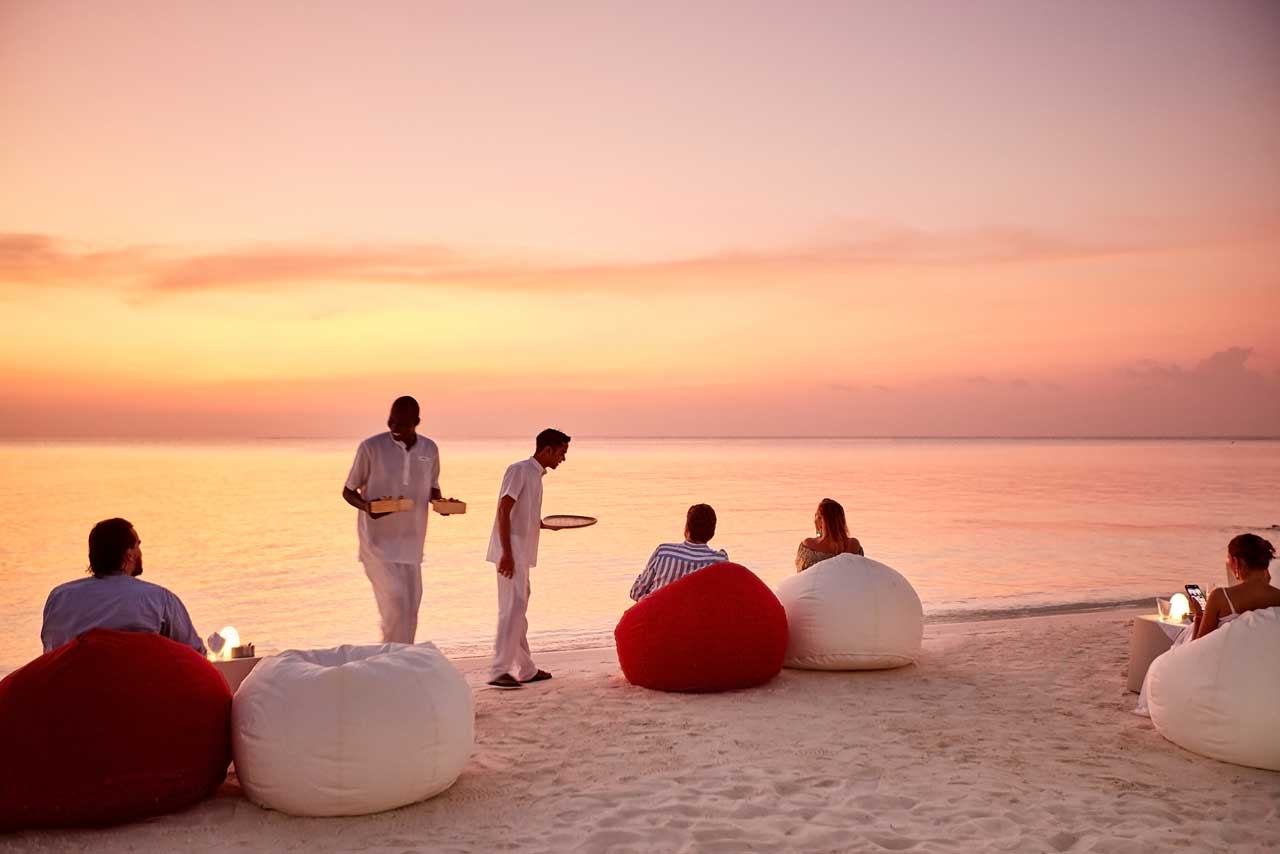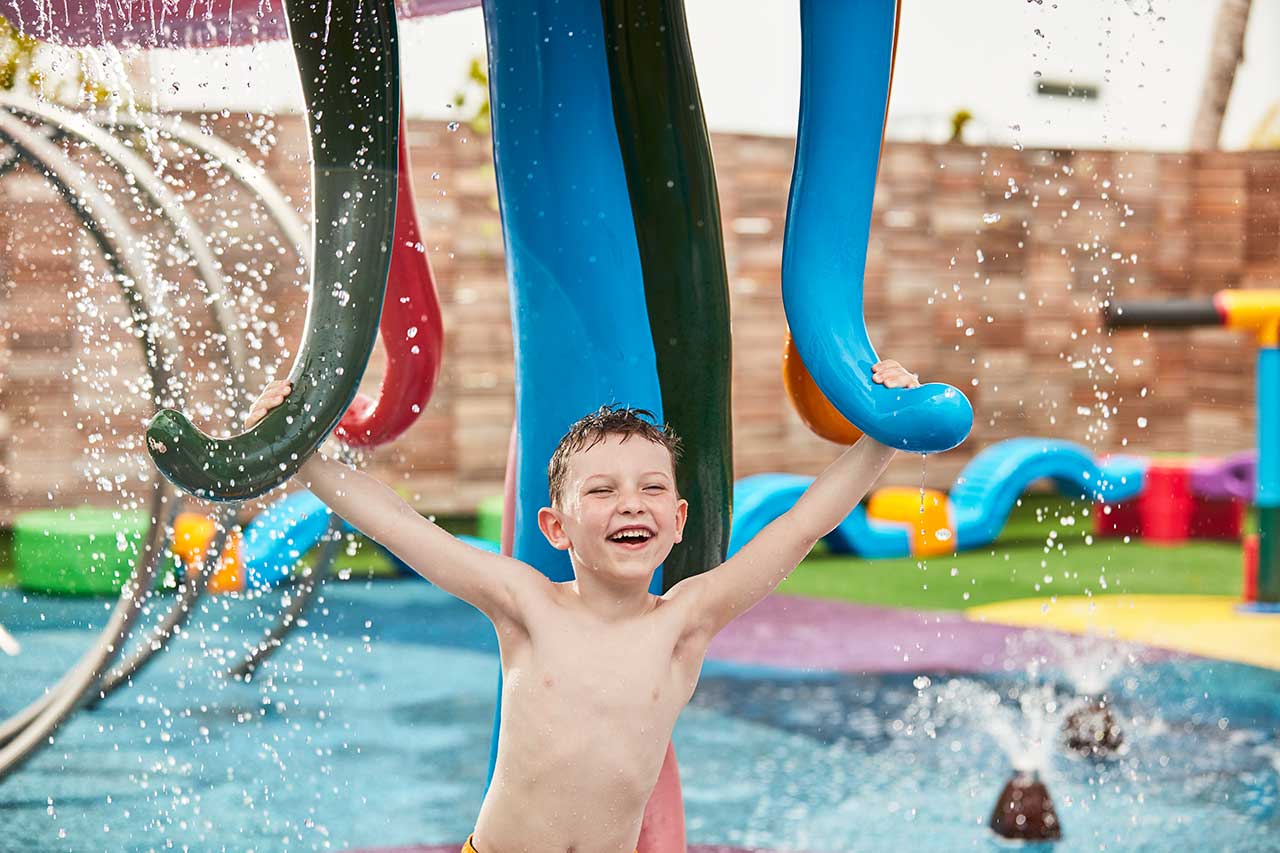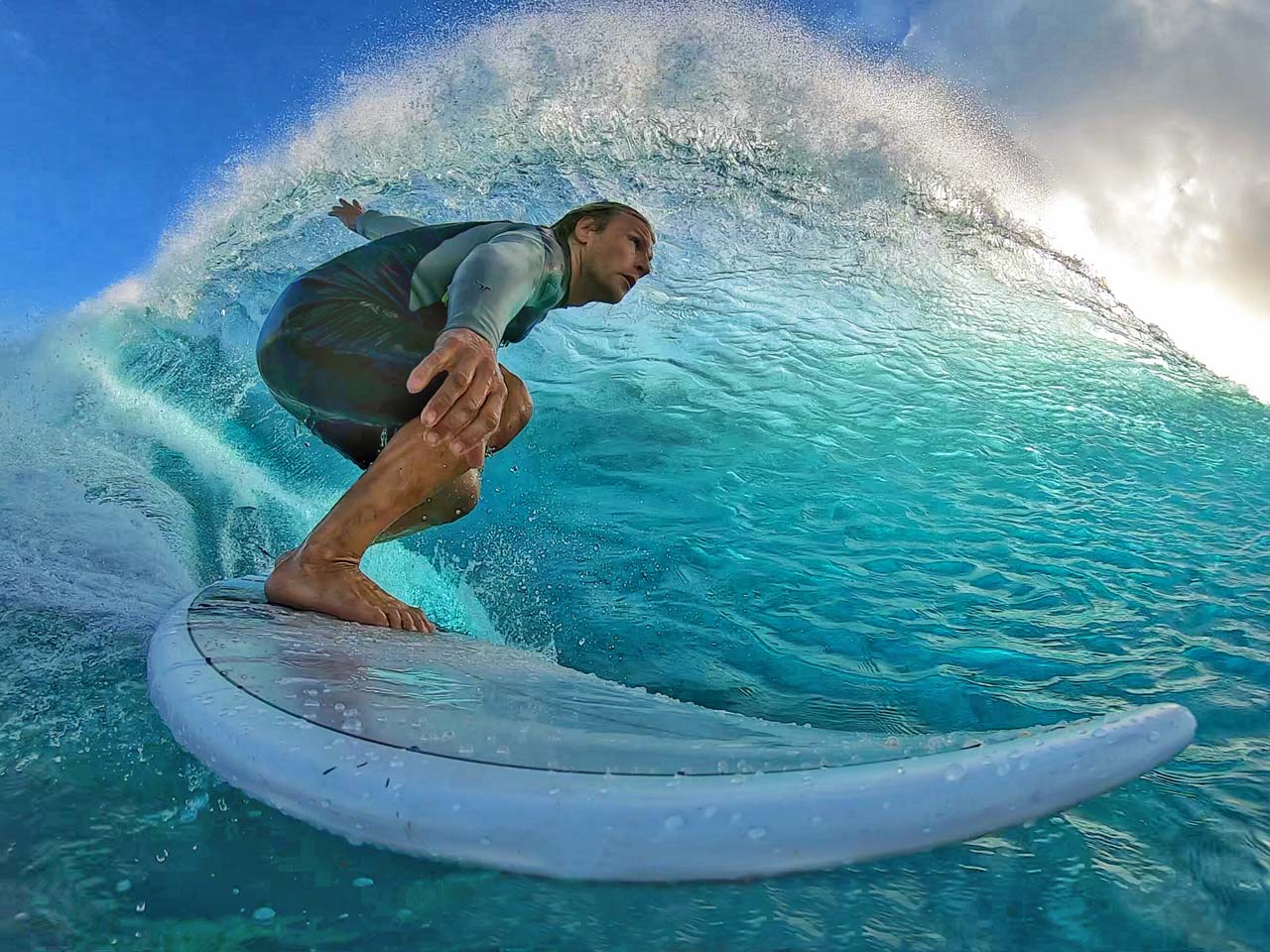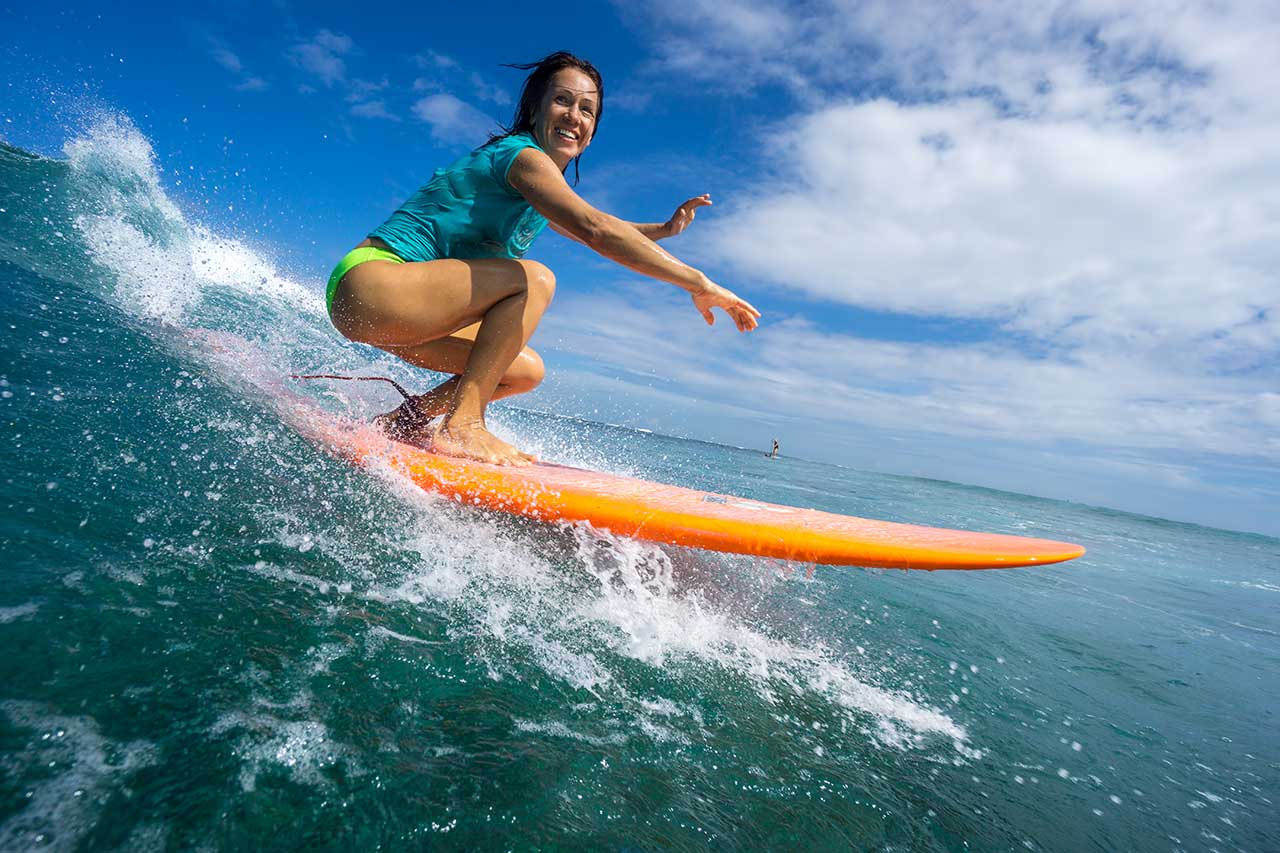 Resorts
Jumeirah Maldives Olhahali Island
Location:
North Male' Atoll, Maldives
Water Sports
Kids Club
Spa
Diving Facilities
Swimming Pools
Cafes & Restaurants
Resorts
Jumeirah Maldives Olhahali Island
Location:
North Male' Atoll, Maldives
Water Sports
Kids Club
Spa
Diving Facilities
Swimming Pools
Cafes & Restaurants
Property Details
In one of the most picturesque settings in this stunning archipelago, Jumeirah Maldives Olhahali Island's idyllic location offers privacy for romantic getaways, a blissful island retreat for friends and family and experiences to suite the more active traveller.
The resort's surprising panoramic architecture and calming interiors are the work of sophisticated Singaporean design studio, Miaja, who have created an elegant contemporary ethos in harmony with the natural environment, echoing modern Mediterranean chic – a design that sets it apart from the rest.
Set amid lush green vegetation, every aspect of the resort's architecture and design has been considered to deliver
breath-taking vistas across the Indian Ocean and create an exceptional barefoot experience from the moment you arrive on this island paradise.
Honeymoon Family Diving Luxury Wellness
Room types
Water Villa with Pool
110 Sqm
Max 3 Adults + 1 Child
This one-bedroom villa sits atop the gentle waves of the North Lagoon, with a private rooftop and shaded lounge by the pool to dine and relax, bathtub and rain shower as well as an outdoor shower.
---
Deluxe Water Villa with Pool
110 Sqm
Max 3 Adults + 1 Child
This one-bedroom retreat over the water is an elevated edition of the Water Villa, with a sunken private pool and shaded lounge area, a rooftop for al fresco dining and panoramic views.
---
Beach Villa with Pool
110 Sqm
Max 3 Adults + 1 Child
A secluded one-bedroom villa with its own infinity pool next to white sands and turquoise waters. A large bathroom with bathtub and rain shower, separate living area, and sun-drenched rooftop.
---
Prestige Water Villa with Pool
128 Sqm
Max 3 Adults + 1 Child
Resorts largest one-bedroom villa atop the lagoon, with your own sundeck and infinity pool, large bathroom, living room and family-sized dining area and a rooftop terrace for al fresco dining.
---
Two Bedroom Water Residence with Pool
205 Sqm
Max 5 Adults + 1 Child
A private overwater hideaway for family and friends, with floor-to-ceiling windows that look out onto a private sundeck, shaded lounge and infinity pool, with an extended roof terrace and outdoor shower.
---
Two Bedroom Beach Residence with Pool
205 Sqm
Max 5 Adults + 1 Child
A space for a large group of friends, family, or a couple to stretch out, escape and disconnect while drinking in gorgeous views of the Indian Ocean from the rooftop terrace or beachside infinity pool.
---
Three Bedroom Water Retreat with Pool
389 Sqm
Max 7 Adults + 1 Child
Our magnificent three-storey, three-bedroom retreat is a slice of paradise for a large family or group of friends, with its own hammam, gym and sauna, private boat docking and steps down into the sea.
---
Three Bedroom Beach Retreat with Pool
389 Sqm
Max 7 Adults + 1 Child
The ultimate beachside retreat for families and friends, a singular spot with its own gym, steam and sauna, large rooftop and large infinity pool that ends only with the edge of the sands.
Activities
Diving
Immerse yourself in the magical marine world of the Maldives - home to some of the world's finest dive sites, with a rich abundance of ocean and lagoon life. Learn to dive - or add unique new experiences to your dive book - with the dedicated assistance of our five-star PADI diving centre. Our expert professionals are on hand to help you enjoy the ultimate underwater experiences - day and night.
Luxury Yacht Excursions
A romantic glide across the azure Atoll waters, or a high seas adventure with friends and family - you chart the course for your own personal luxury catamaran. Comfortable and spacious, it's the most free-spirited way to take a voyage of discovery among the surrounding islands and reefs of the Maldives. Seek out the most sensational sunset or find your own private snorkeling safari spot… the warm winds will help your imagination set sail.
Seabob
For an experience that is truly unique - and your own personal bubble of underwater fun - the Seabob allows you to dive deep and cruise the world beneath the waves at a faster pace. A technologically advanced way to drive above the sea bed, this is an adventure like no other - and an opportunity to chart a magical course through the submerged secrets of the reefs and atoll.
Kite Surfing
Few experiences are as thrilling as kite surfing. Regardless of your experience level, the team at LUX* North Malé Atoll is ready to prepare you for a breezy sandbank take-off, just minutes from the resort. The sandbank allows surfers to go in any direction the wind sweeps by, affording a seamless glide at little to no effort. Harness the power of the wind and get that adrenaline pumping!
Wake Boarding / Water Skiing
The waters around the Atoll are the perfect playground for waterskiing or wakeboarding - high speed, action-packed fun that you'll want to do again and again. Our dedicated team will help you pick up the basics in safety and style, so you can get your balance and start carving the waves.
Standup Paddle Boarding
Paddle Boarding is the most tranquil and leisurely way to traverse the calm, sparkling waters of the lagoon. Let the gentle, warm breeze trace your skin and the sound of the rippling waves sooth your soul as you gaze at an aquatic carpet of colourful fish and coral. A perfectly peaceful day out with friends - or just the ultimate in slow, solo me time.
Excursions
Big game, big views… bigger moments - we have the expert crews ready to guide you on the ultimate dolphin-watching, ocean fishing or super-high parasailing excursion. Ride the wide open waves to reel in yellow fin tuna, sailfish and even barracuda - trophy photos and the ultimate fresh fish dinner are yours for the taking. Parasailing excursions provide a birds eye view of the glittering sea-scape, studded with atolls and islands - and the unforgettable azure circles of the lagoons - far beneath your flying feet. There's even a chance to see dolphins and manta rays from the skies - strap in, and prepare to soar.
Snorkeling
The warm, calm and crystal clear waters of the lagoon are an unparalleled paradise for snorkelling - the most peaceful way for guests of all ages to swim amongst the beautiful marine life. We'll equip you with all you need to begin your own aquatic adventure, with unbeatable viewings of stingrays, coral fish, baby black-tip reef sharks - and even the occasional manta ray. You'll learn more about the vast biodiversity of the Maldives and have the opportunity to go on a turtle quest - or even snorkel at night.
Fishing
Get to the heart of island life on one of our traditional fishing boats. As you take in the majesty of a Maldivian sunrise or sunset, our fishermen will help you get the hang of hooking in some of finest sustainable fish in the Indian Ocean. With such an abundance beneath the gentle waves, you should catch a few to cook up for a flavoursome fish lunch or dinner.
Wave Surfing
LUX* North Malé Atoll's best-kept secret is its very own seasonal summer surf break: The LUX* Break. Located a mere five-minute jet ski ride away from the resort, it offers the ideal conditions for beginners. For some unbelievable surf break, let us take you to Chickens, Cokes, Sultans, Honkeys, or Jailbreak, all within 40 minutes from the resort. The LUX* Break is perfect for the first-time surfer, with gentle swells, while the nearby break points range between 1 and 2 meters. Whether looking to surf one spot, or a full day of surf-spot hopping by yacht, catamaran or seaplane, we will plan your day.
Catamaran sailing
The waters of the Atoll are the ideal place to learn to sail or advance your skills - and there's no more exciting way to harness the speed of the wind than aboard a catamaran. Fast, sleek and safe this super-fun sailing boat will have you cutting up the waves and rushing with the wind, in true luxury style.
Semi-Submarine
Glide beneath the glittering sea surface and watch the incredible underwater world unfurl through the wide windows of our fun and informative Semi-Submarine excursions. By day or night - or for private, bespoke trips - you'll go deeper into the Indian Ocean's marvellously vibrant marine habitat, passing teeming coral reefs and watching the turtles, fish weave through the pristine turquoise waters. For the most memorable experience try a night voyage too, where some of the Maldives' most mysterious sea creatures may ghost past your viewing window.
Knee Boarding
If you're excited by the idea of water-skiing but haven't yet taken to the waves, then Knee Boarding is the perfect starting point for kids and beginners. Our friendly expert team will show you how to begin riding the water - and soon you'll be hooked on the close-to-surface sensation of cutting waves and creating some serious spray
Glow
At LUX* North Male Atoll's pulse point, Glow is a true meeting spot of people and cuisines - dishing up an all-day menu that's creatively international yet always in step with island life. With shimmering views of the ocean, Glow rises with the sun to serve a fresh and far-reaching breakfast buffet of round-the-world gastronomic delights. As the day beats on, the a la carte menu and expansive delicatessen offerings rise to the fore - and the global flavours only deepen as we slip into the night with an around-the-world gastronomic dinner. Elegant and stylish from the inside out, enjoy the view from your table on the outdoor terrace - and the very best in creative, international cuisine.
Inti
Unexpected journeys are the most exciting, and INTI sweeps you to the culinary heights of Peru and Japan, with a live sushi and ceviche bar and outdoor terrace for dramatic views of the Indian Ocean. Simple, clean and sharply executed, the finest and freshest fish, meat and vegetables find perfect balance on a taste tight-rope between two dazzlingly distinct cultures. Savour octopus with black olive mayo, Tiradito breads and smoky guacamole - or take in a five-course fresh fish Cerviche tasting. Sip on an iced Peruvian beer, warm sake or Pisco sour as the smells and sounds of Peru and Japan stir the sensory feast. Served with imaginative sophistication, these are dishes by local and international masters that make INTI not only memorable, but truly inspirational.
Beach Rouge
Bright, light and always on the beat, Beach Rouge is the prime location to kick back with views across the pool, the lagoon and the Indian Ocean beyond. With relaxed Mediterranean elegance, drop the pace for a long, and relaxed lunch, or turn on the style for a romantic dinner at the water's edge. Laze in the shade for brunch - with long drinks and longer shadows - and a day-to-night menu that invites sharing. From Spanish tapas to wood fired pizza and charcoal grilled seafood and meat, the emphasis is on simple quality ingredients, freshly cooked and placed at the middle of the table. It's a place for flavours and good company to mix freely - and that extends to sunsets toasted with mixologist-made cocktails and our own resident DJ.
Barium
Enter by a secret door and descend to a special, hidden chamber for an unforgettably unique dinner experience for only you and your select guests.Stuning aquarium of dazzling fishes, Barium's divinely seductive decor is only the start of truly bespoke journey towards enduring memories. Located beneath The Bar, this private and secluded area is the ultimate, ethereal spot for a personalised celebration or a special event - a place where moments are weaved into an evening that is yours and yours alone. As personal butlers lead you through tailor-made menus, and the most delicately innovative food by our award-winning chefs, the quality is sublimely sensory. Attention is in every single detail as the finest dishes are complemented with world leading wines selected with the help of our sommelier
Glow Bar
From openly elegant to intimately luxurious, Glow Bar is poised at the convergence of all LUX* North Male Atoll's paths, transforming subtly from day through to late, long evening. Nestled just next to Glow, the main restaurant, Glow Bar is your go-to spot for a refined menu of bites and refreshments. By day, the feel is island inspired watering hole - that lightly uplifting glass of wine or special martini, with a daring dash of South Beach style. Slipping into the night, we pull up a seat at a sophisticated speak-easy - find a unique cognac or devilish cocktail to melt into a soundtrack that's addictively original
CAFÉ LUX*
Excellent coffee is at the heart of every day - always a must, never a luxury. That's why you'll find a Café LUX* at the centre of the action at LUX* North Male Atoll. Café LUX* has revolutionised the world of hotel and resort coffee, and our commitment remains clear: to offer our guests the finest barista-made coffee. Great coffee begins with freshly ground beans, so we roast our own. Our specialist baristas keep up with all the latest trends and techniques – including Cold Press and Pour Overs. Bespoke 'pod' machines and a variety of Café LUX* blends allow guests to enjoy an aromatic cup in their villa, and even back at home.
ici
A holiday without ice cream? Not on our watch! Our guests deserve the very best, so we created our very own ice cream parlor, ICI, including in-house ice cream production facilities. You will find it right next to Beach Rouge, with the big colourful sign inviting you in for a delicious treat to cool off from the sun. Take your time and try all of the innovative flavours including the homemade waffle cones and various toppings.