Resorts
Hurawalhi Maldives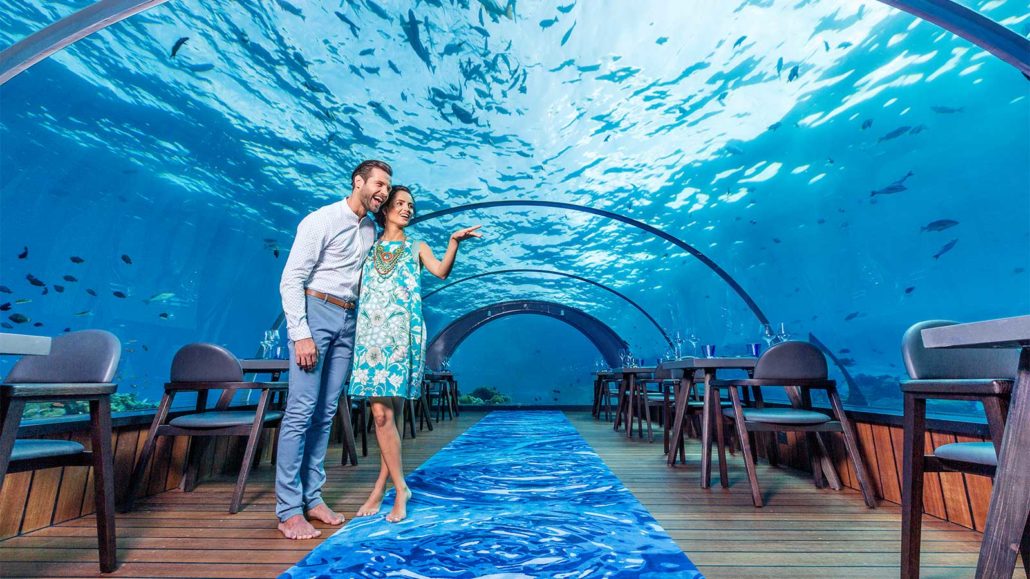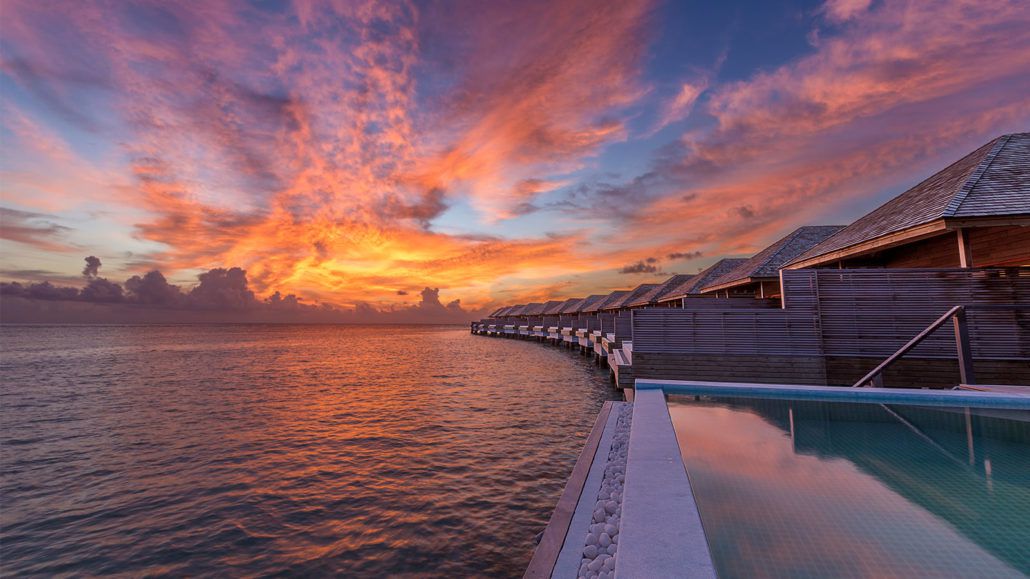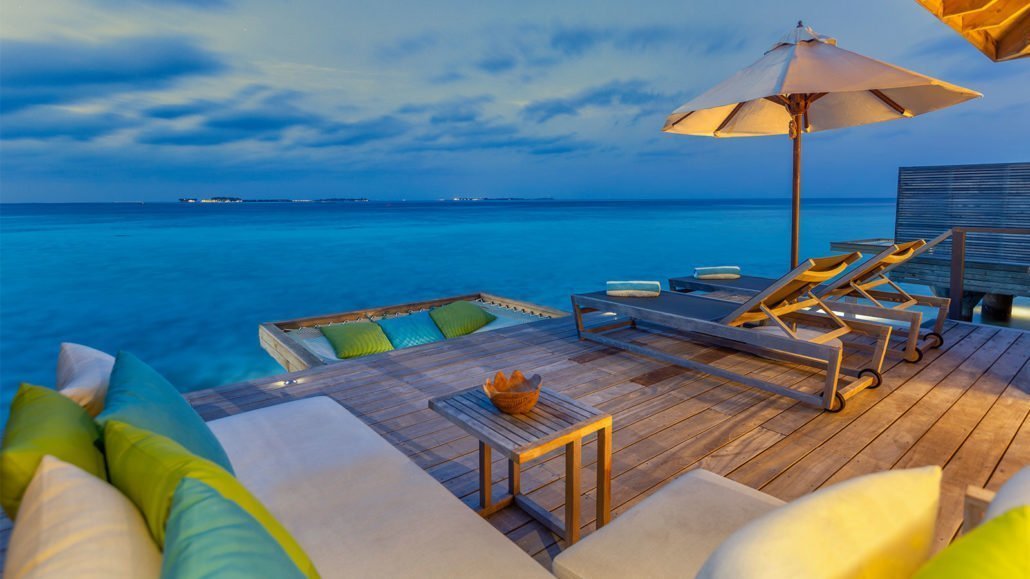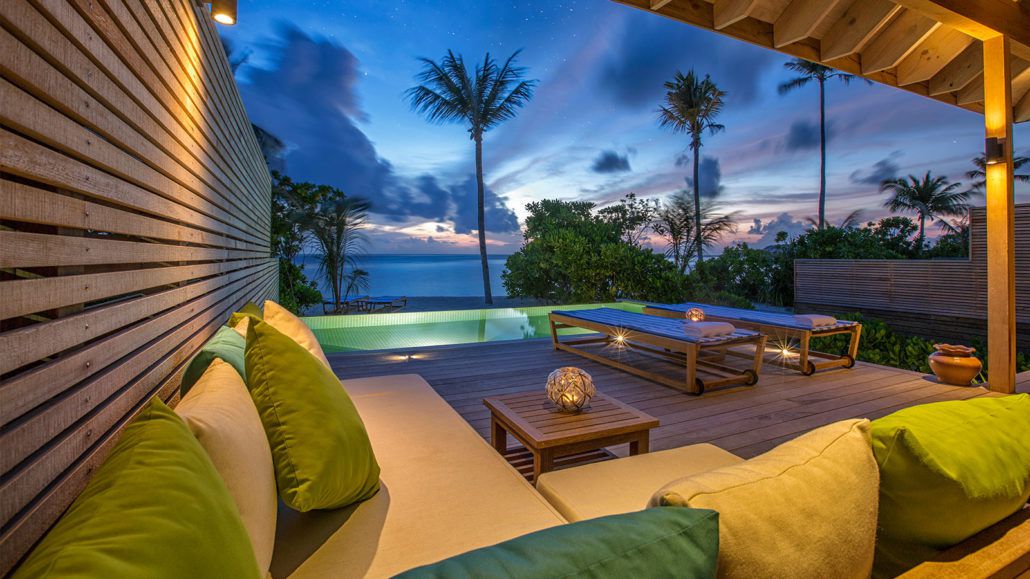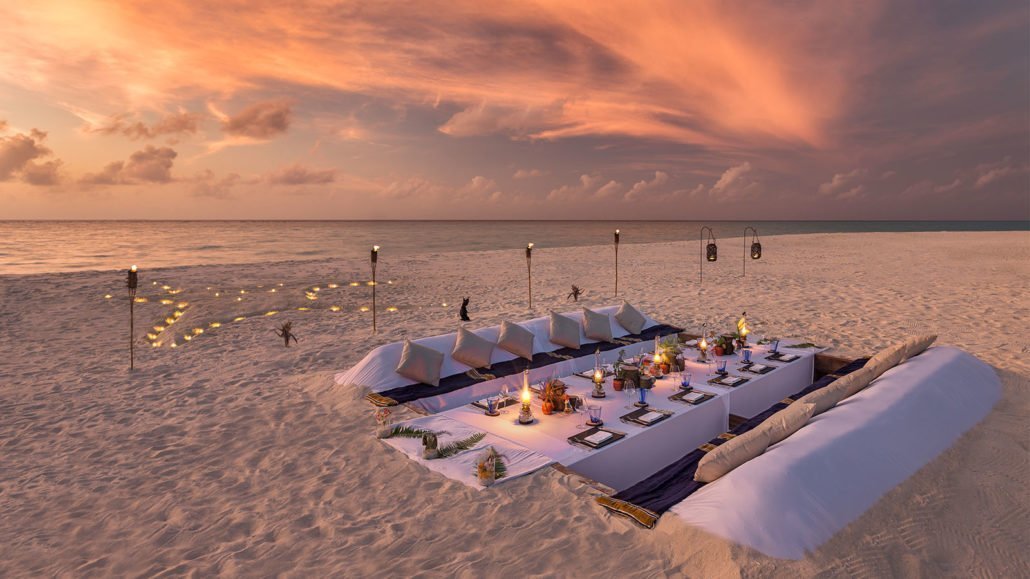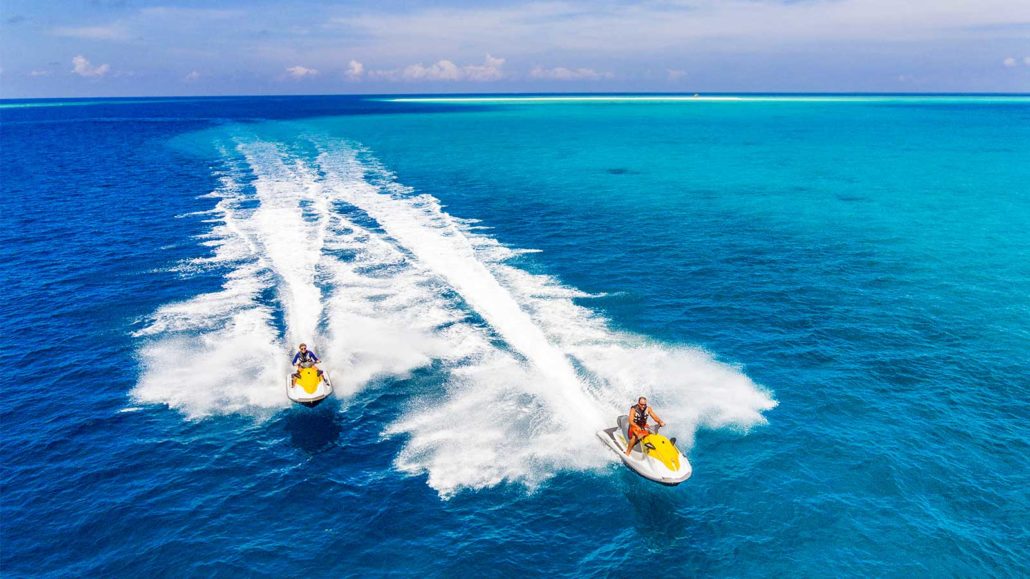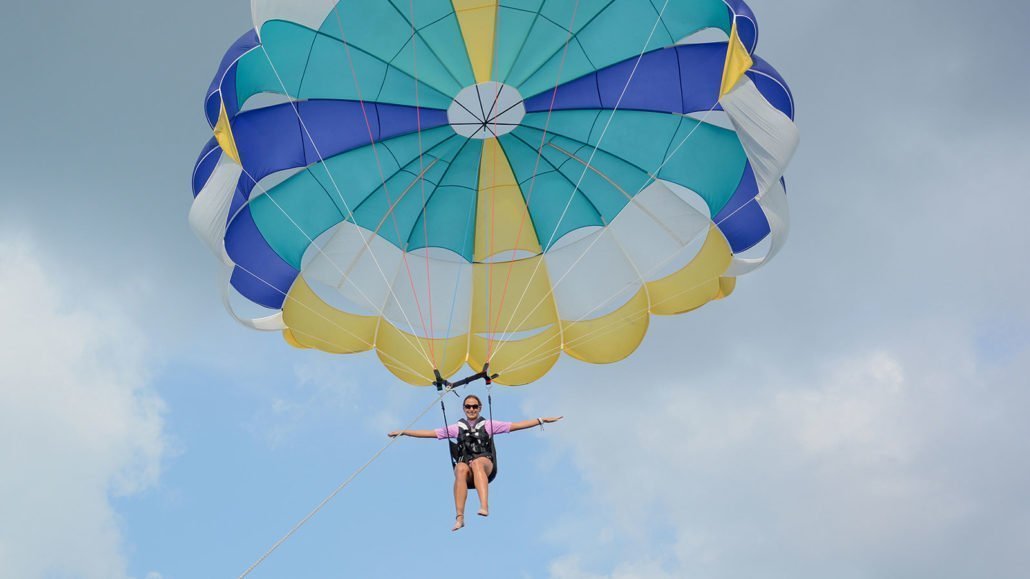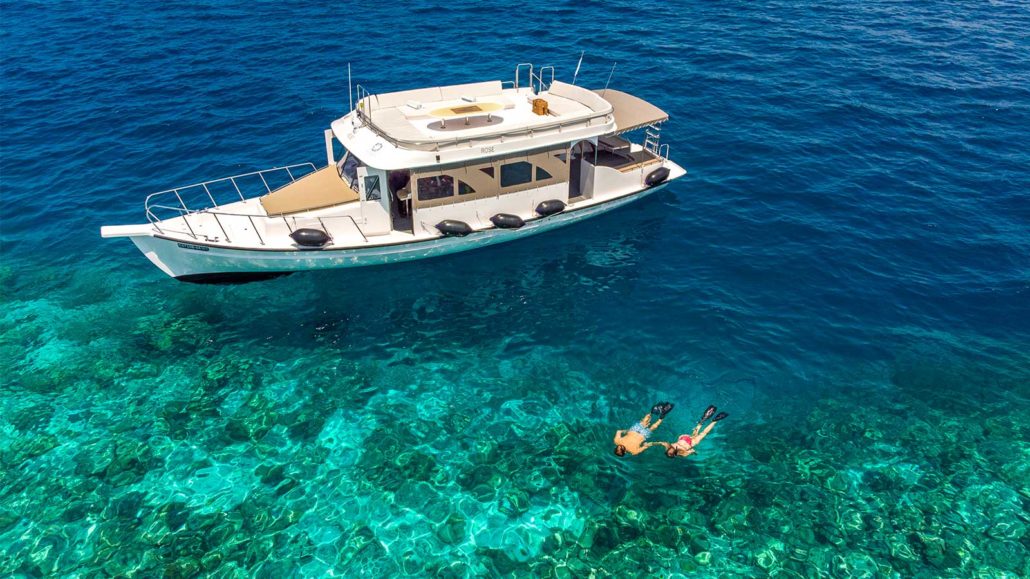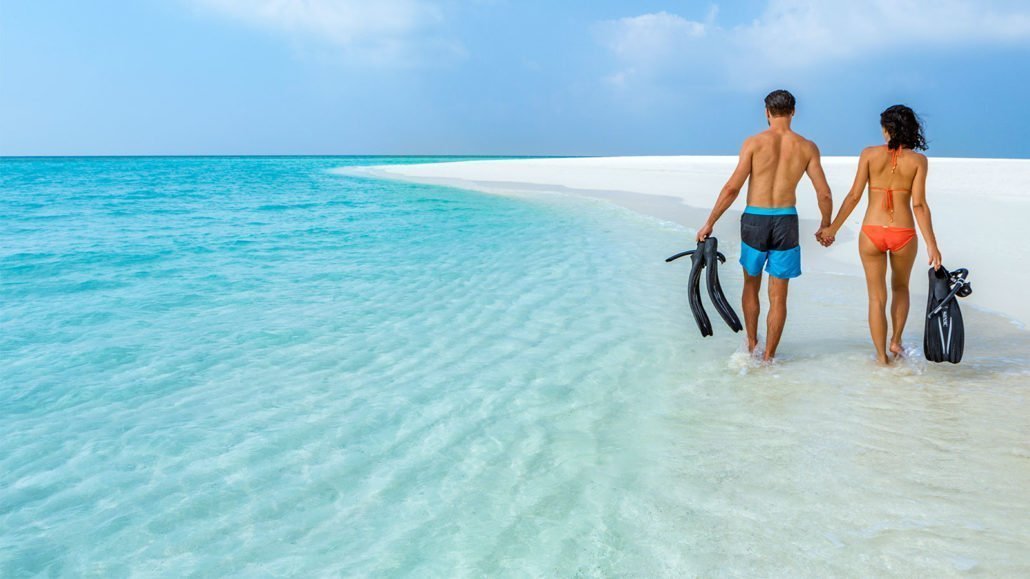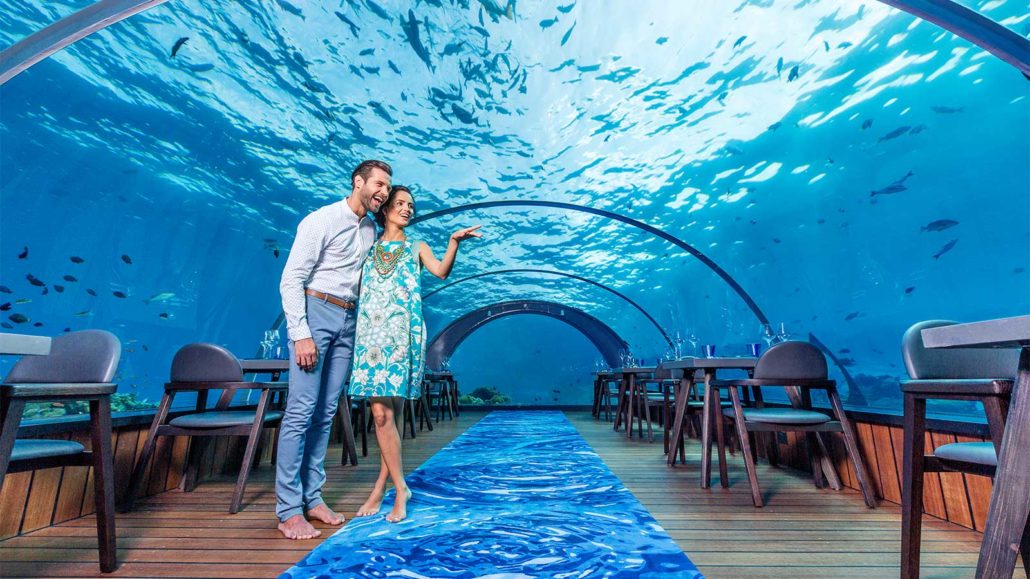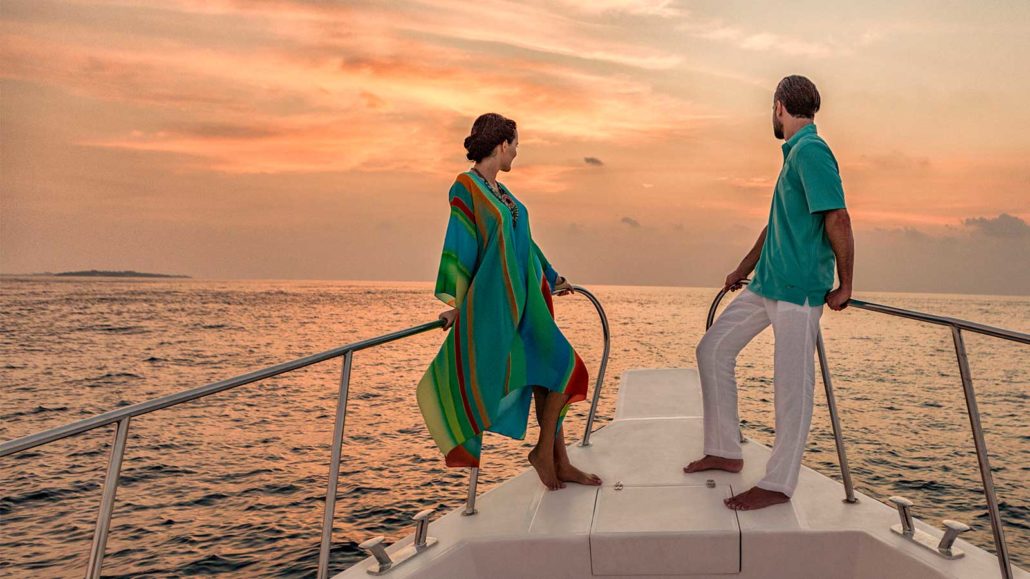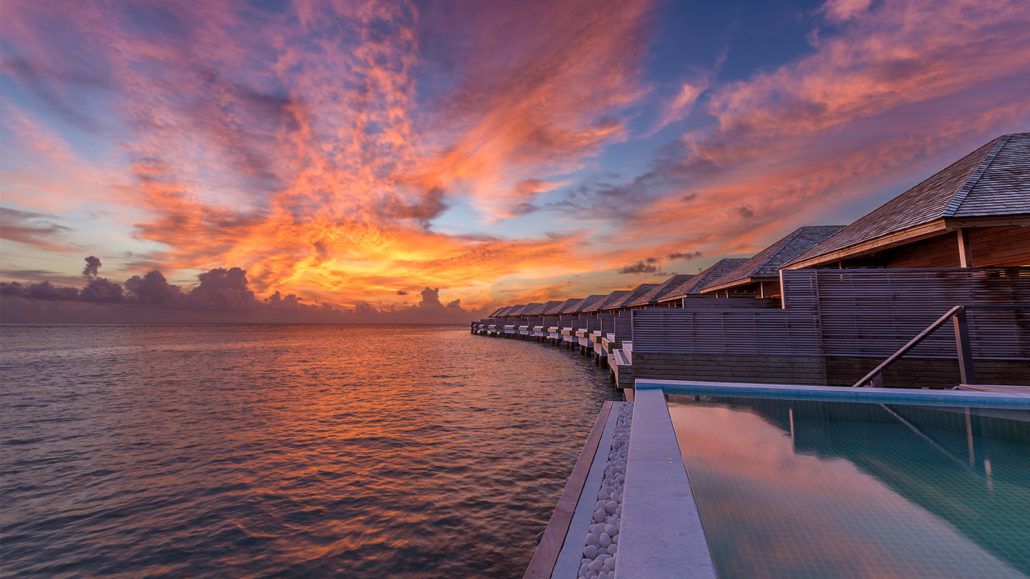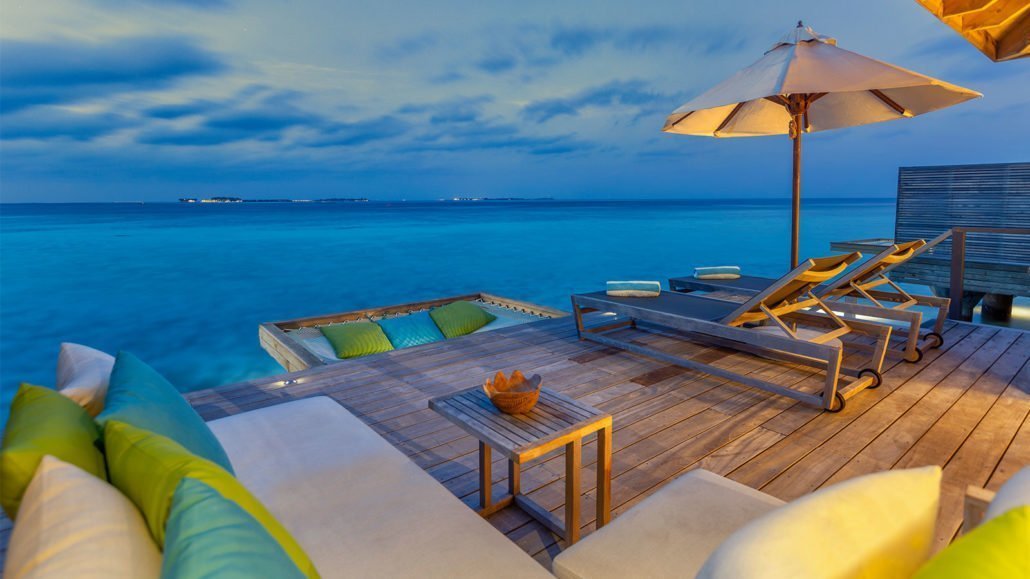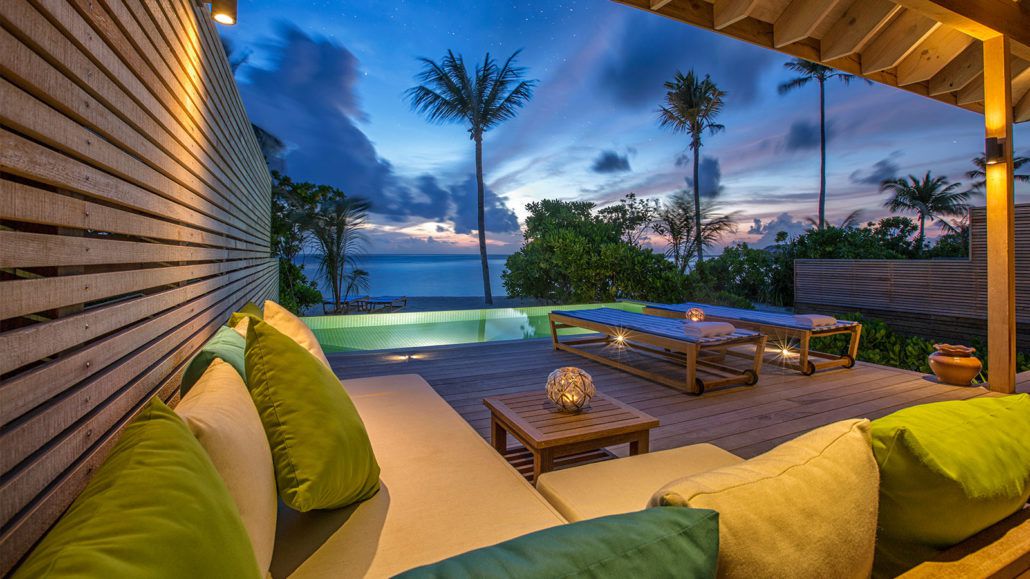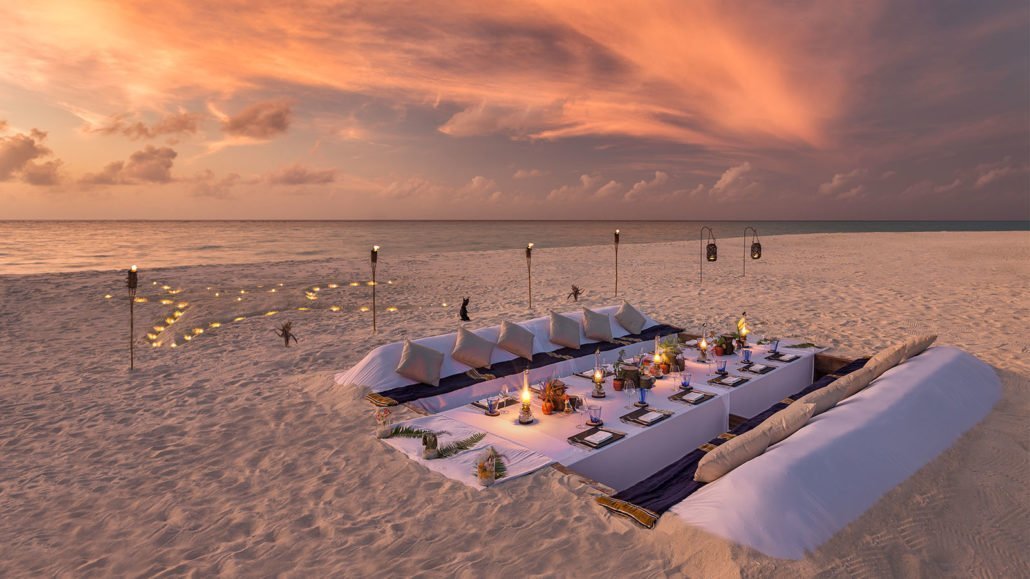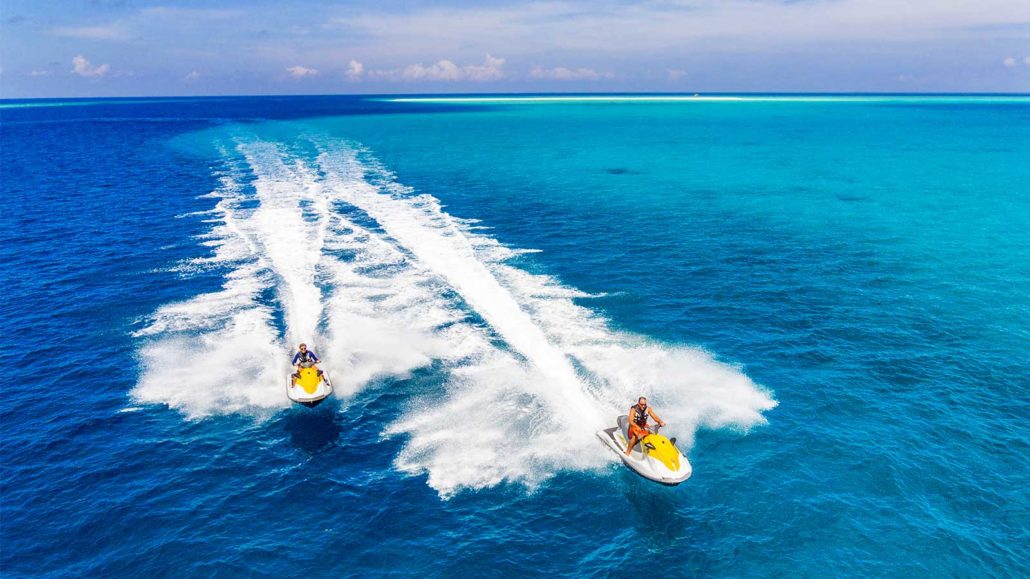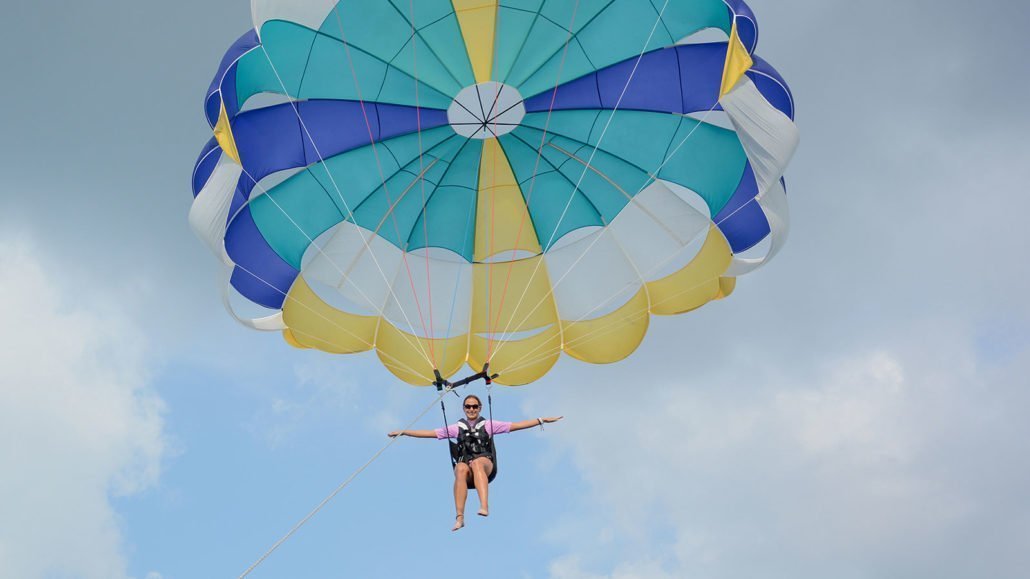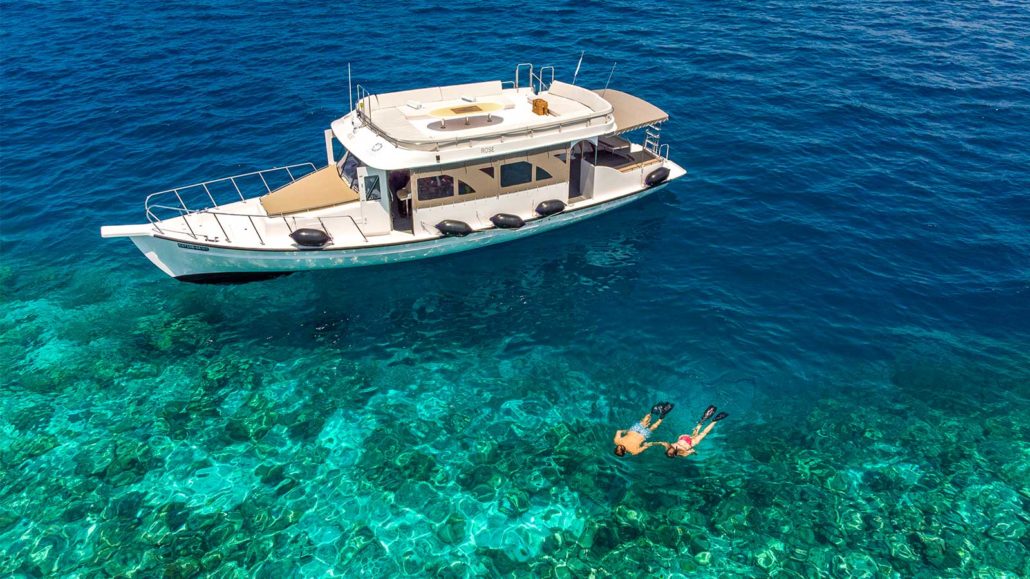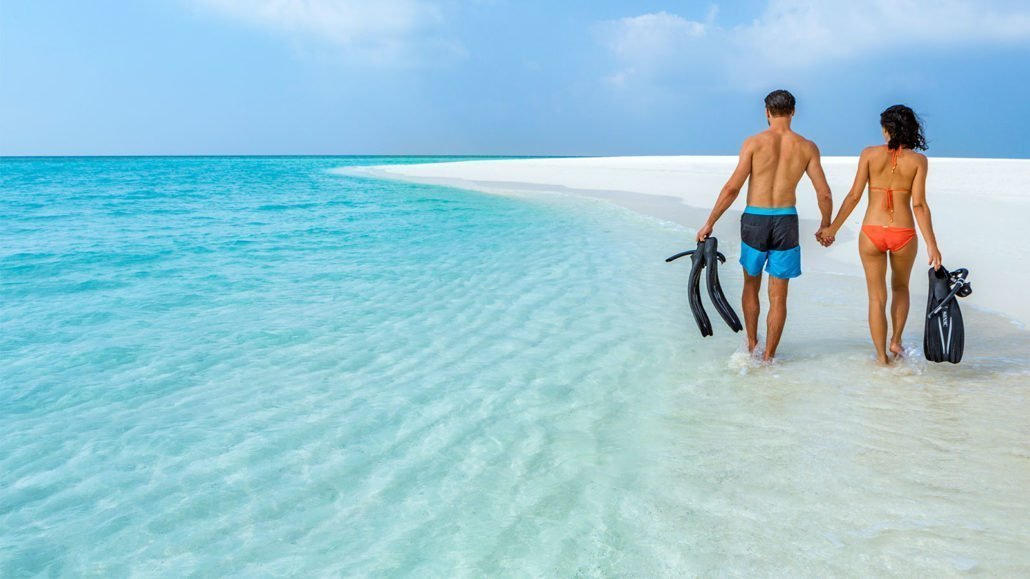 Resorts
Hurawalhi Maldives
Location:
Lhaviyani Atoll, Maldives
Spa
Diving Facilities
Excursions
Water Sports
Cafes & Restaurants
Pool Bar
Wedding
Facts
Distance from Airport:
38 Km
Resorts
Hurawalhi Maldives
Location:
Lhaviyani Atoll, Maldives
Spa
Diving Facilities
Excursions
Water Sports
Cafes & Restaurants
Pool Bar
Wedding
Facts
Distance from Airport:
38 Km
Property Details
This award-winning island stunned the world making headlines, not only having the largest undersea Restaurant of its kind in the world, but for its astounding villas, grand services, and incredible all-inclusive packages. The World most wish-listed island for adult-only escape, Wedding ceremonies and private dinning.
Room types
Ocean Pool Villas
132 Sqm
An awe-inspiring backdrop and contemporary design unite in the Ocean Pool Villa to make your long-lived fascination with over-water luxury a reality. Be swept away by your private retreat perched graciously above the shimmering Indian Ocean and feel the magic of the Maldives.
This emblematic villa conveys a picture-perfect scene: the spacious and sleek interior leads to a refined sundeck from which you can slip into the emerald lagoon, and let your mind wander during cherished moments spent in your very own infinity pool. Elegantly furnished bedroom with sitting area - Bathroom with rain shower - Sundeck with staircase to the lagoon - Exclusive bespoke collection of environmentally friendly Healing Ocean amenities by Healing Earth.
Private infinity pool (27 sq m / 285 sq ft)
Bath Amenities
Room Amenity
Minibar
Wifi
---
Romantic Ocean Villa
105 Sqm
These villas ensure a space filled with privacy and tranquility, where time slows down and couples truly connect.
The Romantic Ocean Villa boasts a soaking tub on the deck, offering the perfect end to the day against a symphony of color as the sunsets. Wonder at exquisite, undisturbed views of the Indian Ocean from the spacious sundeck and take delight in having the utmost luxury on stilts over the glittering ocean all to yourselves. A heavenly hideaway, ideal for honeymooners, couples and all others who wish to live like royalty during their dream holiday in the Maldives.
Elegantly furnished bedroom with sitting area - Bathroom with rain shower - Sundeck with staircase to the lagoon - Exclusive bespoke collection of environmentally friendly Healing Ocean amenities by Healing Earth.
Minibar
Room Amenity
Bath Amenities
Wifi
---
Ocean Villas
105 Sqm
Get a glimpse of living the high life by indulging and unwinding in an Ocean Villa. This over-water accommodation is bringing opulent design to the striking natural beauty that Hurawalhi is known for.
Celebrate luxury and embrace nature on your doorstep: take a dip in the ocean straight from your sundeck, and let the gentle lapping of the waves beneath your villa create a sense of serenity and tranquility in what is to be wrapped up as your most exquisite holiday.
Elegantly furnished bedroom with sitting area - Bathroom with rain shower - Sundeck with staircase to the lagoon - Exclusive bespoke collection of environmentally friendly Healing Ocean amenities by Healing Earth.
Bath Amenities
Room Amenity
Minibar
Wifi
---
Beach Sunset Pool Villas
132 Sqm
Find beachside bliss in Hurawalhi's Beach Sunset Pool Villa, which draws together all marvels of the Maldives that you desire: captivating views of the sunset, pure pleasures of having your private, ocean-facing infinity pool, and a beach leading to a translucent lagoon just steps away to round the perfection off. Your Beach Sunset Pool Villa will impress with its charm and the surreal setting; the joys of island life, which makes time seem to pass by more slowly, are yours to embrace – the sand, the sea and the sun come with compliments of Hurawalhi.
Elegantly furnished bedroom with sitting area - Bathroom with rain shower - Sundeck with staircase to the lagoon - Exclusive bespoke collection of environmentally friendly Healing Ocean amenities by Healing Earth.
Sunset location.
Room Amenity
Bath Amenities
Minibar
Wifi
---
Beach Pool Villas
105 Sqm
The lavishly appointed Beach Pool Villa is popular for the unbeatable lifestyle it offers – the island's sparkling-white beach and the lagoon to which it fades away are steps away from your refined villa.
Making your stay an incredible experience are the peacefulness only possible at a location like the Maldives, clear views of the mesmerizing blues of the Indian Ocean, and paradise pure and simple that your Beach Pool Villa surely defines.
Elegantly furnished bedroom with sitting area - Bathroom with rain shower - Sundeck with staircase to the lagoon - Exclusive bespoke collection of environmentally friendly Healing Ocean amenities by Healing Earth.
Sunset location - Total villa size: 105 sq m / 1,130 sq ft
Bath Amenities
Room Amenity
Minibar
Wifi
Activities
Well-Being
Dhuniye spa Are you longing for deep relaxation and peace? Awaken body and soul at Hurawalhi's oasis of relaxation, beauty and well-being. Therapeutic massages, antioxidant rich natural skin care and freshly prepared body exfoliation are just some of the restorative treatments available at Hurawalhi Maldives. - The ultimate romantic indulgence with your loved one; these enchanting rituals captivates all your senses and allow you time to relax and indulge together in a sensory haven. - Have a personalized program crafted to destress and embrace a healthy lifestyle through a holistic approach. The International award winner Spa offers 100% organic products with highly trained dedicated therapists. spa experience and retreat are a reflection of Duniye Spa's acclaimed service quality and competence.
Scuba Diving
An incredible underwater adventure awaits below the water surface around Hurawalhi and it would be a pity not to take a sneak peek of what's hiding on the reefs, the bustling metropolis of the Maldives. Divers get to experience vivid coral reefs with dazzling schools of fish on display, and have close personal encounters with sea turtles. Friendly reef sharks can be seen cruising the waters around Hurawalhi and, if lucky, the conditions can throw in a dozen or so manta rays. If you want to get a taste of the diving experience without full course you can join Scuba Diving programme. SCOOTER DIVING: Underwater scooters are available at Hurawalhi for you to be able to reach the places where the big fish action is without the hassle of swimming against the current. PADI OPEN WATER DIVER COURSE: Upon completing the PADI Open Water Diver course you will be certified to dive anywhere in the world; the shorter PADI Scuba Diver Course, which can be upgraded at a later time, is available as well. PADI ADVANCED OPEN WATER DIVER COURSE: expand your scuba skills through different specialties, such as deep diving, navigation, photography, scooter diving, wreck diving and many more. The PADI Advanced Course is all about exploration, excitement and new experiences! ENRICHED AIR (NITROX) COURSE: One of the most popular and useful courses at Hurawalhi qualifies you to stay down longer and allows you to get in the water sooner than when diving with normal air. Nitrox will help you maximize your diving time, so you can get to see as many of the underwater marvels as possible.
Snorkeling
To explore more during your stay at Hurawalhi, Venture out father from hurawalhi to see even more of the pristine landscape and seascape that make the area visit worthy, and take a look at what lies below the calm ocean. By dedicating a full day, you can visit snorkel sites around Lhaviyani atoll with Snorkeling specialists. Snorkel sites nearby the resort include sunken coral islands that are home to anemones with clown fish, hawksbill turtles, and to everything from small damsel fish on the reef to large tuna passing by in the blue water. Insider's tip: visit Kuredu Caves for unique encounters with sea turtles, napoleons and possible eagle rays gliding past. You will be wowed by all the marine life you come across; keep your fingers crossed for a rich plankton soup that manta rays might be drawn to!
Hurawalhi Marine Biology Centre
Beneath the soothing swaying of palm trees and steps away from some of the world's most biodiverse natural terrain, there could hardly be a better place to stimulate your curiosity and wonder of the ocean. Offering understanding of the Maldives' coral reefs, and insights into Hurawalhi's research and conservation efforts. Led by a resident marine biologist and run in close cooperation with Prodivers Maldives, Hurawalhi Marine Biology Center is there to share its passion for the ocean with you, and to further study the unique marine environment of which Hurawalhi is a part. Lhaviyani Atoll is made up of a number of narrow and shallow channels that funnel the nutrient-rich water directly into Hurawalhi's proximity, resulting in an incredible amount and variety of marine life. The island sits between two such channels and as a result is home to an abundance of sea life. Currents, abundant sun and clear water provide aquarium-like conditions for over 2,000 species of fish and more than 200 species of coral. Crustacea and invertebrates are aplenty in the Maldives too. It becomes apparent that magic lies in wait around every corner; Hurawalhi offers unforgettable experiences with the ocean's toughest survivors – sea turtles, dolphins are known to throw dazzling performances, and guests can come up close and personal with Hurawalhi's majestic manta rays and reef sharks.
Photography Services
Cherish your time at Hurawalhi and its dream-like landscape with a professional photo session. If you wish to cling to memories of your special moments for long after the tan has faded. The gorgeousness of Hurawalhi and the sparks in your eyes during your honeymoon, wedding or renewal of vows ceremony are meant to live on. That's why Pix Maldives is on site, ready to capture your precious, once-in-a-lifetime occasions. Keep your precious moments vivid and alive with stunning photographs offering various packages of Bronze, Sliver, Gold and Platinum.
Excursion
Explore beyond Hurawalhi Wanderlust pops in and you wish to venture out of the resort, the Maldives' discovery is at your fingertips. To escape with your loved one for a Romantic moment a private luxury yacht is at your service. Explore the atoll in search of a deserted island, enjoy a picnic in the utmost of privacy, sip champagne, admire the Maldivian sunsets in all their splendour and be mesmerised by the night sky as the stars twinkle overhead – you can even spend the entire night on Bella if you wish. Cruise the atolls for amazing adventures: Experience the very best of the Maldives and its underwater treasures while scuba diving at incredible sites in Noonu Atoll, searching for whale sharks – the biggest fish in the sea, or snorkelling at Hanifaru Bay Marine Reserve, one of the world's largest feeding grounds for manta rays and where over 50 of these majestic creates can be observed at once. To travel in style, Bella offers one of the country's most luxurious shuttle services between the islands. The journey can be every bit as special as the destination. ROMANTIC ESCAPES: Wish upon a star and make it happen. Lovebirds will find oodles of romantic excursions at Hurawalhi, each guaranteeing a memorable day with your significant other. LUXURY SAILING: Set sail and find the real-life definition of paradise. Sail across the Lhaviyani Atoll and enjoy the serenity, peacefulness and romance that draws lovebirds to this heavenly piece of paradise. FISHING TRIPS: Fishing excursions that will reel you in! Catch a sight of the atoll's picturesque landscape and try your luck at reeling in your triumphant fish too. Spice up your stay with a delicious self-caught dinner. TAILOR MAKE YOUR TRIP: You are unique and so should be your holiday at Hurawalhi. Enjoy the utmost flexibility to suit your interests and preferred timetable by having a one-of-a-kind, exquisitely yours experience designed.
Water Sports
The resort is ringed by boundless stretches of water that provide an excellent playground for guest looking to do more than sunbathe At Hurawalhi. You can paddle across the lagoon or get your adrenaline pumped during fun-tube, Jet ski, sofa rides, manta ray search, dolphin splashes and Parasailing. Have all the fun from the sea by joining Ocean Watersport for the most popular leisure-recreation thrills at Hurawalhi.
Fitness
You can visit the resort's state-of-the-art gym, which houses everything you need to get in shape and stay in shape in paradise. you can have yoga or Pilates routine. It features everything that the health-conscious guest needs: treadmills, cardio machines, exercise balls, weightlifting equipment and more.
Coco Bar
From live entertainment to an extensive menu of wines, cocktails, shishas and snacks, this is the realization of perfection. Add to the mix an infinity pool, and beach just steps away, and it becomes clear why you are bound to return to Coco every day. As night approaches, the sunken bar and lounge take on another dimension under the soaring timber ceiling. Coco Bar becomes even more joyous and zesty with seductive lighting and the DJ's artistic acoustics.
Champagne Pavilion
This romantic, ocean-side hideaway is perfect for intimate pre-dinner rendezvous, made complete by sipping on a glass of champagne and savouring the luscious canapés and petit fours. Adding allure are captivating views of Dream Island – Hurawalhi's private sandbank that pierces the ocean's blue and creates a beautiful, if not a surreal sight.
Wedding
Wedding: However you may envision your dream wedding or renewal of vows, Hurawalhi has an experience to match. Choose to have your heart stolen again at one of Hurawalhi's amorous venues and allow us to help you organise everything down to the finest detail to make your special day as personalised and memorable as possible.
Honeymoon
Give yourself the gift of romance and guilty pleasures by spending an adults-only escape at the world's most wished-for honeymoon destination. And how appealing it is! Honeymooners can splurge on unique gourmet journeys, mingle chillaxing and underwater exploration with spa indulgences, and feel the heartbeat of the Maldives by snuggling up by the private pool with crimson sunsets, which come complimentary from Hurawalhi.
Private Dining
Woo your loved one and indulge in quintessential gourmet experiences.Hurawalhi's refined charm and romantic character will make you want to have it all to yourselves. The amorous ambience that is vying for your attention is as appealing as the private dining delights that you can spoil your special someone with. Scrunch your toes in the powdery white sand under a blanket of sparking stars or dine in the privacy of your villa.
Meet the Hurawalhi Manta Rays.
300+ identified manta rays are expecting you If you like the ocean, you will love the manta rays that frequent the waters around Hurawalhi! The Maldives is home to the world's largest and the most studied population of reef manta rays (Manta alfredi), so by staying at Hurawalhi you have an unmatched opportunity to see these magnificent giants up close and personal.
5.8 Undersea Restaurant
Send your senses soaring 5.8 meters below Hurawalhi Maldives, at the world's largest all-glass undersea Restaurant. The search for the elusive gastronomical heaven appears to be over: the spectacular 5.8 dazzles and delights diners with a multi-course tasting extravaganza, garnished with a state-of-the-art location. 5.8 is as much a fine dining culinary delight as it is an extraordinary design masterpiece – paired, you can sate your appetite and dive into the pleasure of having a view that but a few restaurants in the world afford.
Kashiboa Restaurant & Bar
The contemporary Kashibo Restaurant (kashibo is Dhivehi for sea urchin) hits the spot with a picture-perfect setting and a divine dining menu in equal measure. Indulge in highlights of Asian street food and pamper your palate with everything you love about Chinese, Thai, Indonesian and Vietnamese cuisine, among other, and enjoy a range of seafood staples and vegetarian dishes.
Canneli Restaurant
Canneli, which stands for 'yellowfin tuna' in Dhivehi, has both indoor and outdoor seating options, the latter being especially charming at breakfast when occasional dolphins may pass by in the distance.The tantalising aromas. The sizzling of the food. The atmosphere. Canneli will impress you with all of these, and spice things up with themed evening, allowing you to sample various international cuisine during your stay. The restaurant is a melting pot of flavours and people, creating a contemporary and relaxed dining experience. Breakfast, lunch and dinner are all culinary occasions where one can take delight in mouth-watering creations prepared with only the finest of ingredients.