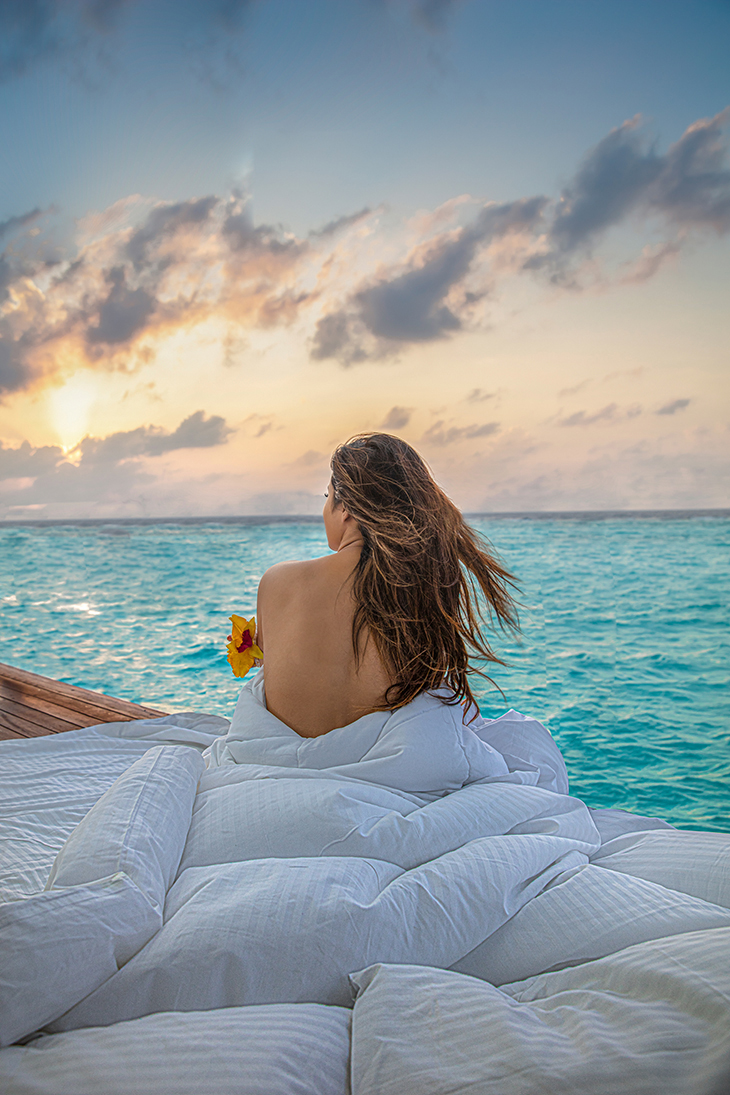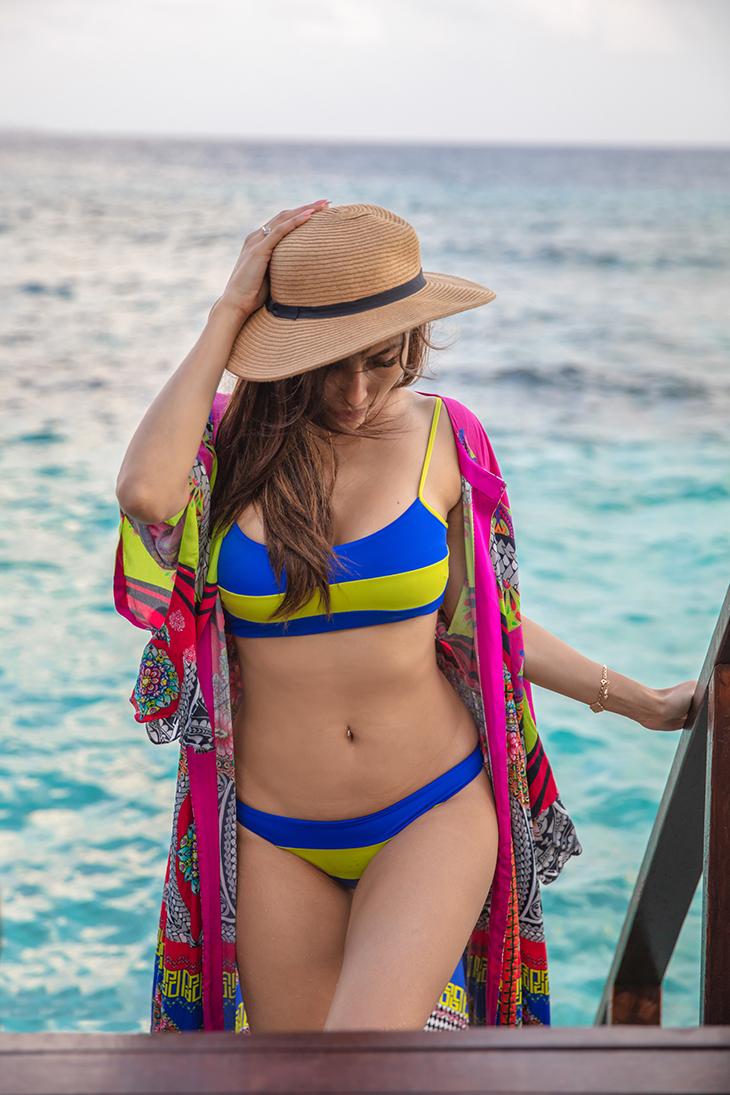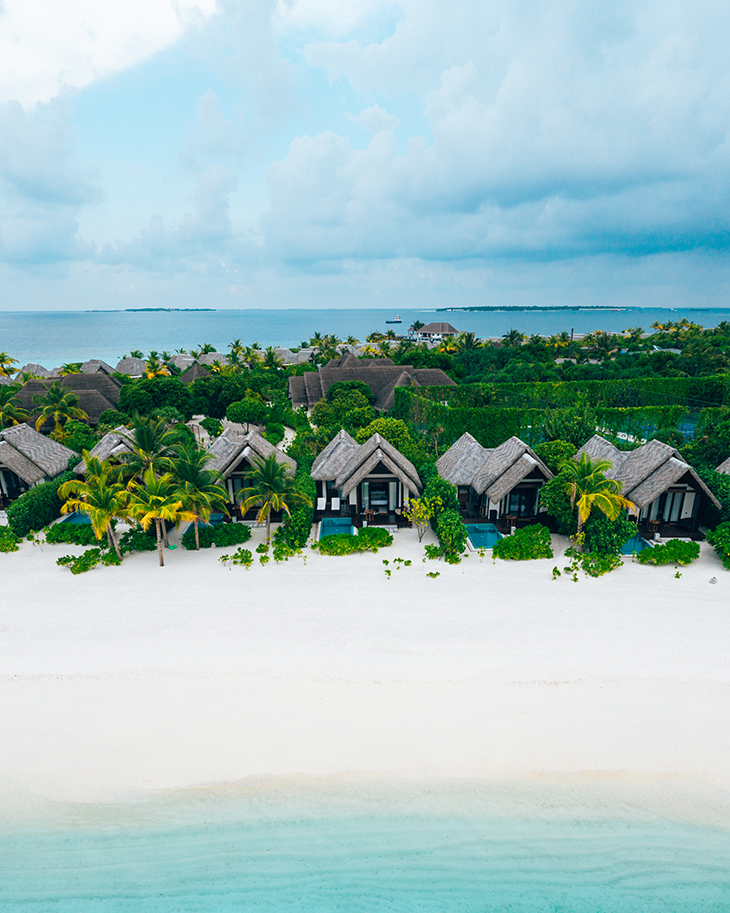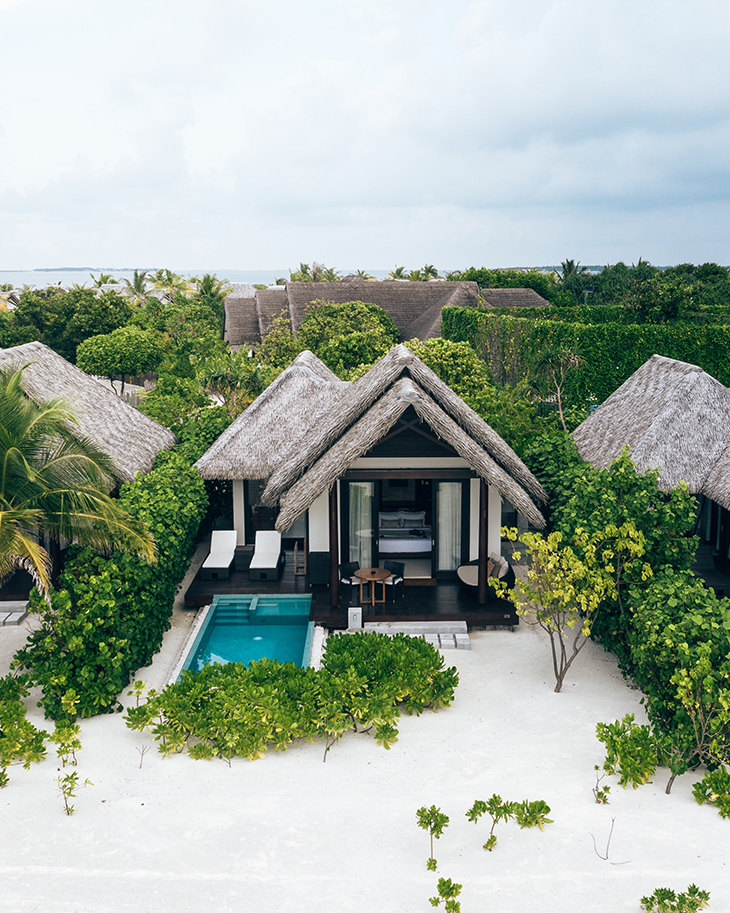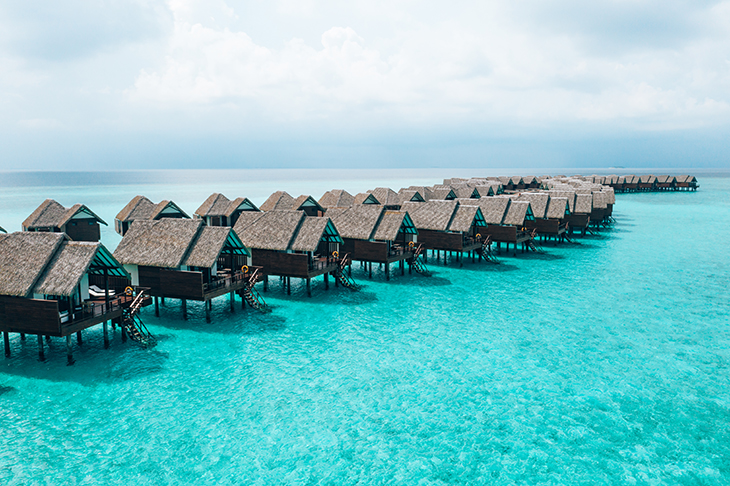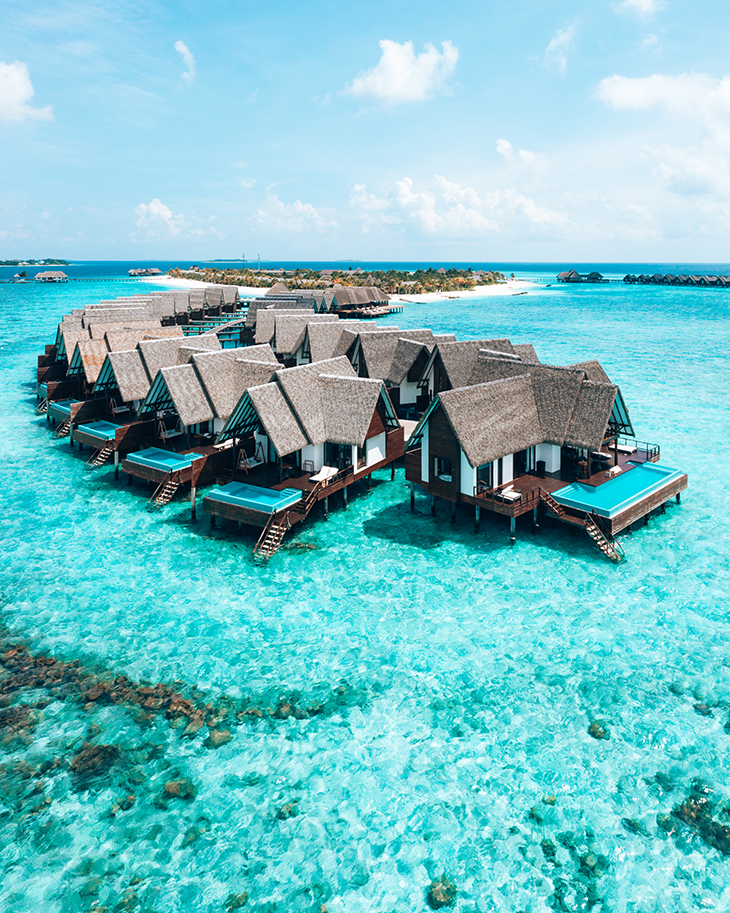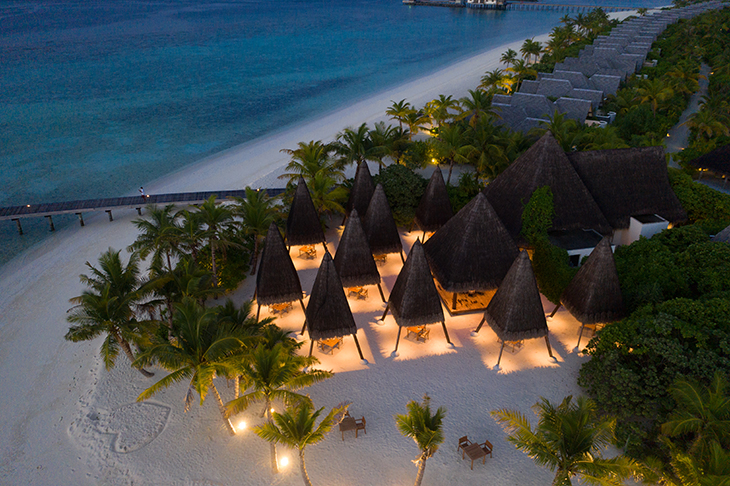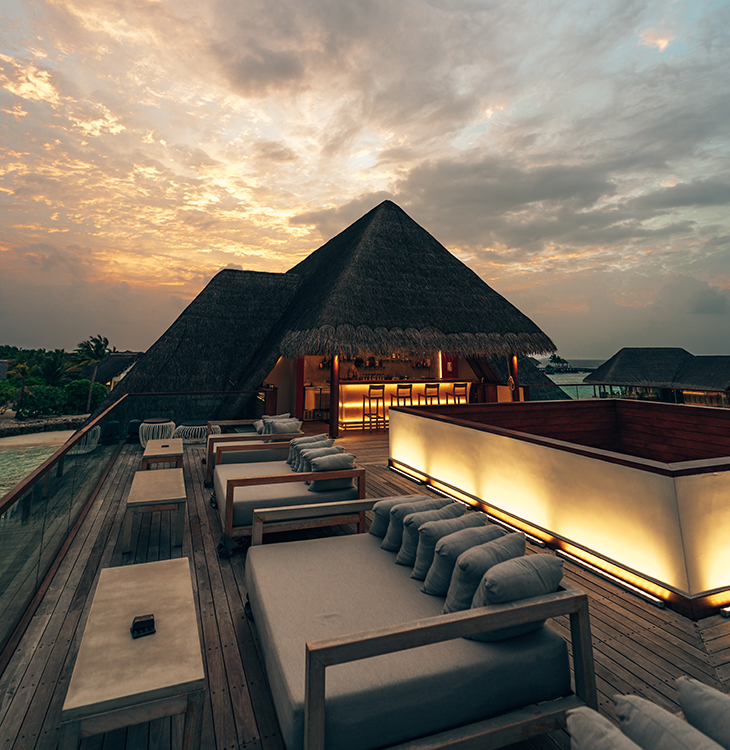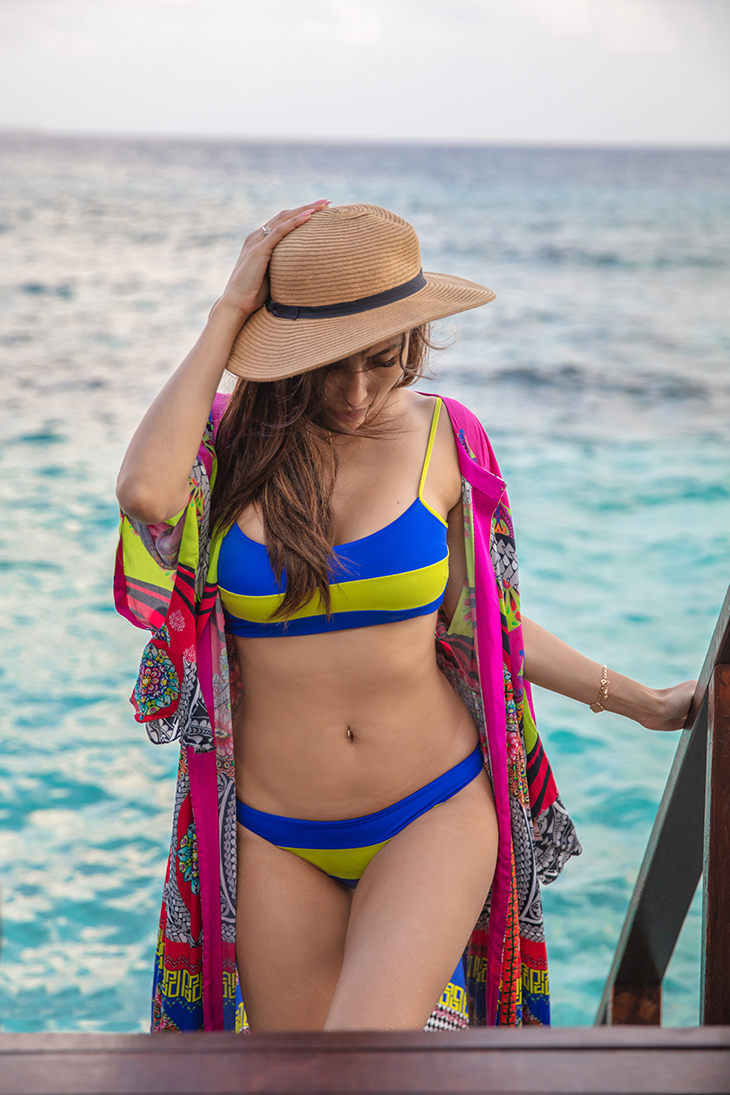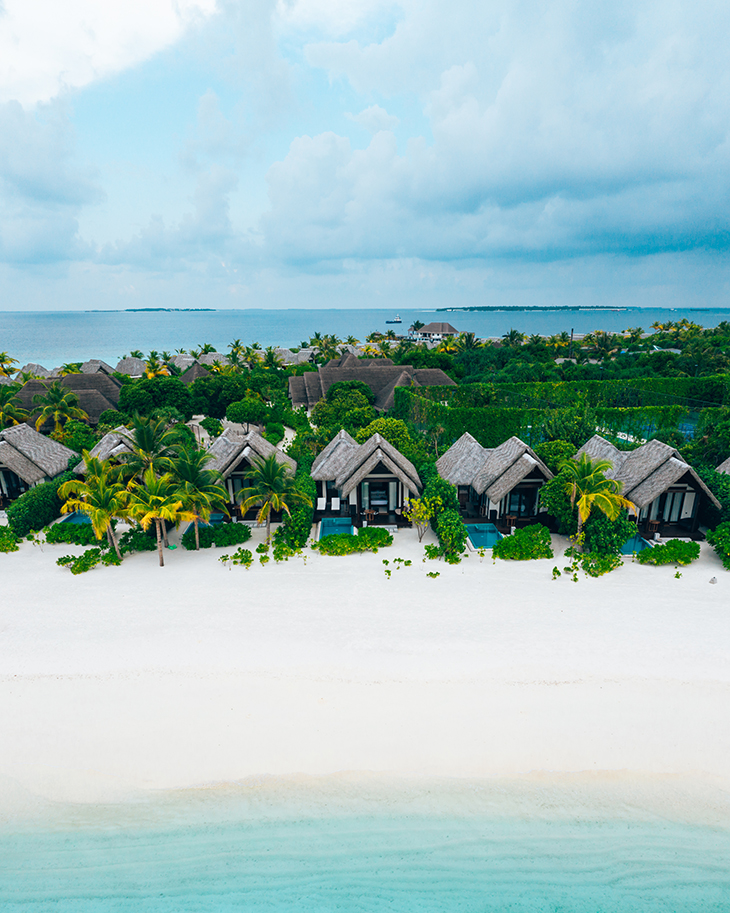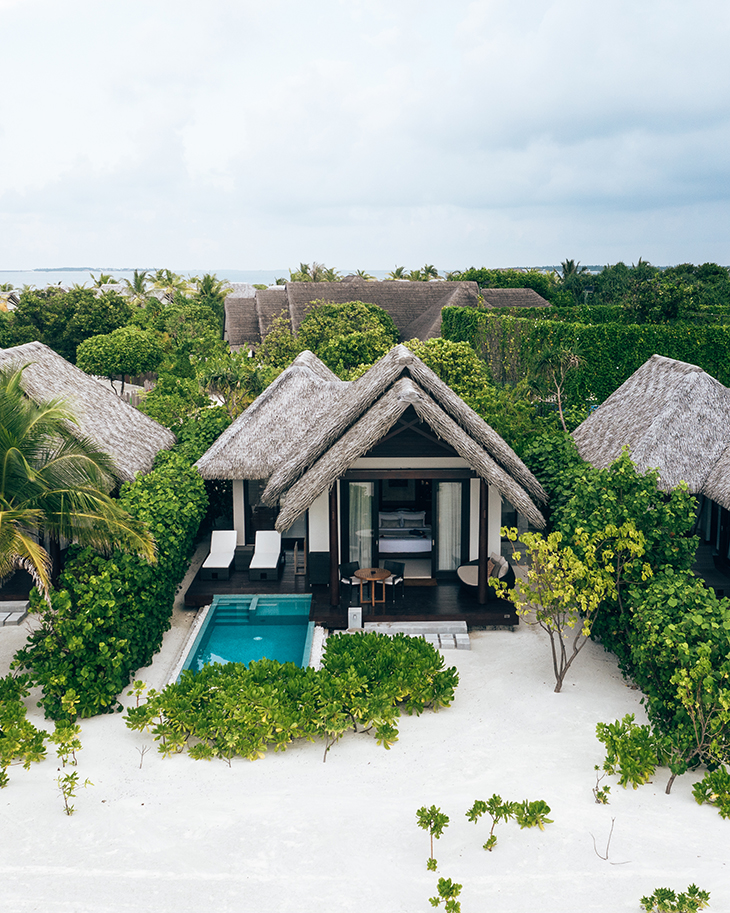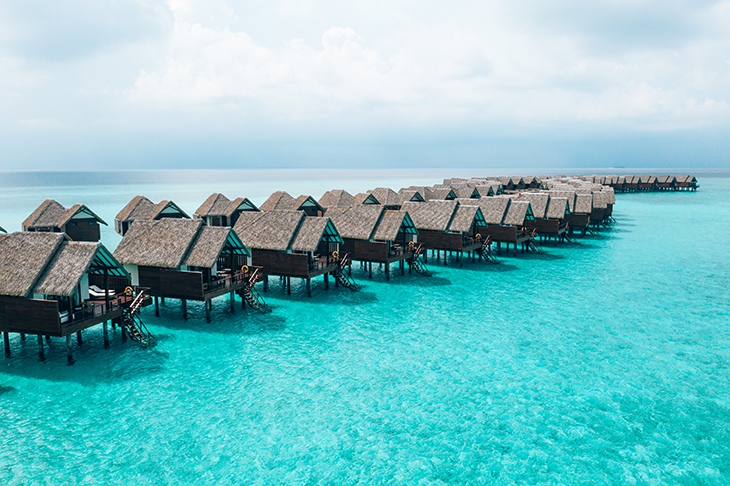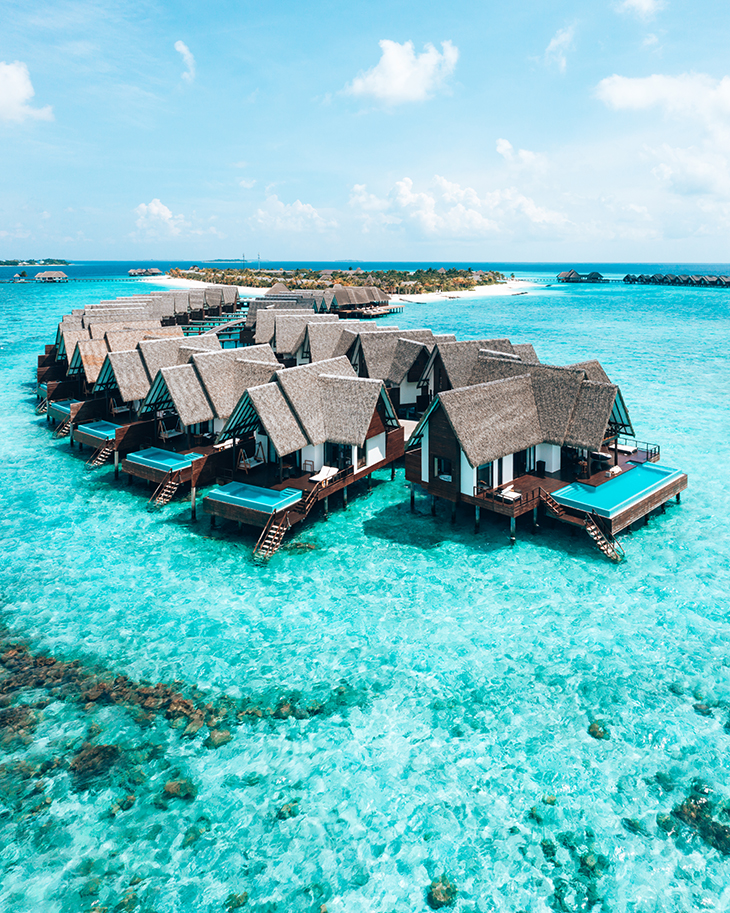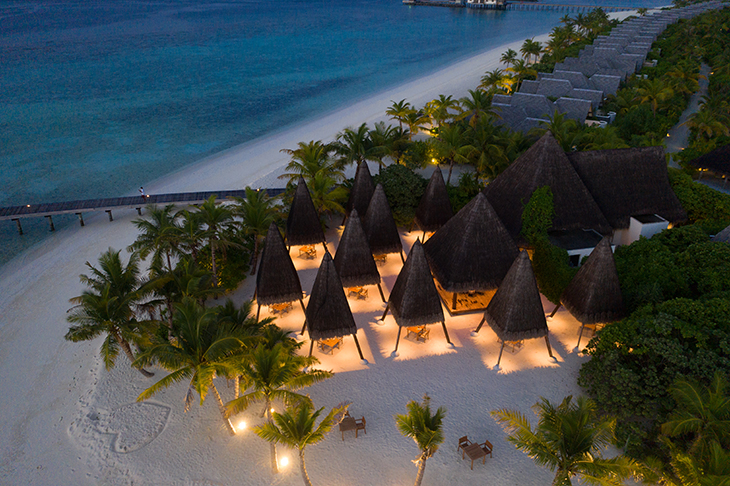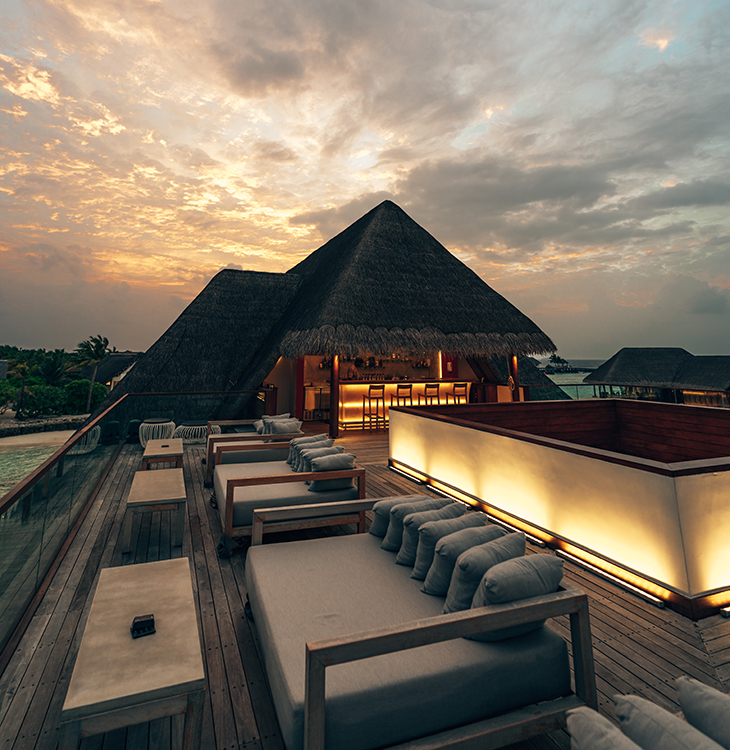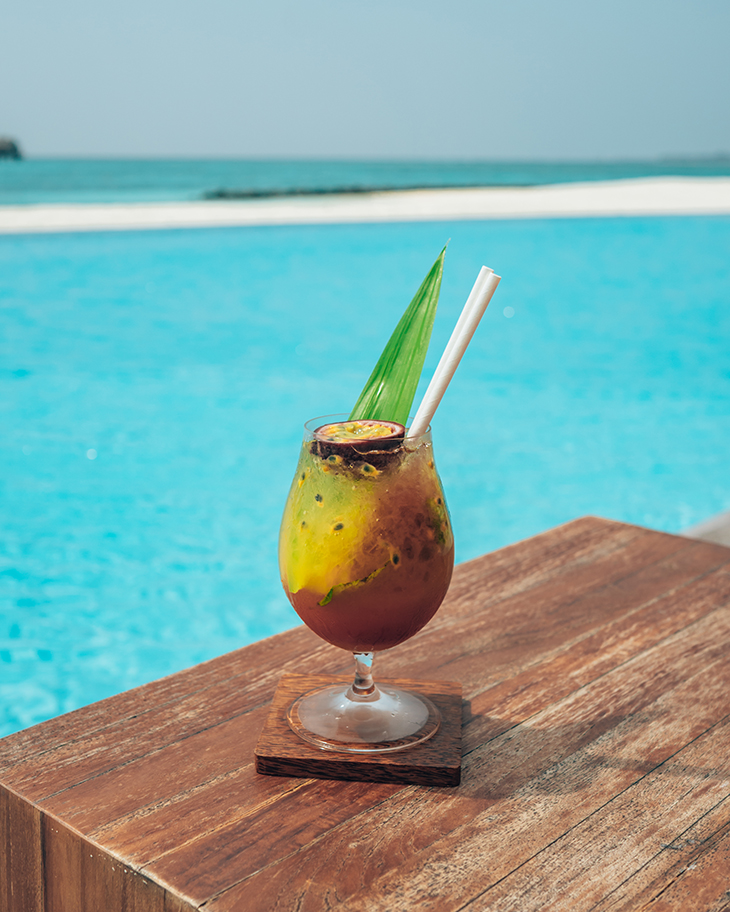 Location:
Raa Atoll, Maldives
Spa
Excursions
Water Sports
Swimming Pools
Cafes & Restaurants
Pool Bar
Wedding
Location:
Raa Atoll, Maldives
Spa
Excursions
Water Sports
Swimming Pools
Cafes & Restaurants
Pool Bar
Wedding
Property Details
The island resort of Heritance Aarah is perfectly suited for couples, families or groups of friends looking for a relaxing island hideaway. An opportunity of ultimate relaxation on a pristine Maldivian island while exploring one of the greatest diving destinations. Whether on honeymoon or celebrating a special occasion, Heritance Aarah is the ideal place to unwind.
Heritance Aarah is woven into the tropical tapestry of the Maldives' perpetual paradise, drawing inspiration from the heritage and essence of its culture. Every experience at the resort is curated to captivate and reflect the serene uniqueness of the Maldives; it's immersive indulgence personified.
Nestled on an island in the Raa Atoll, just a 153 km seaplane ride from the Male International Airport, the resort houses 26 Intimate Luxury Duplex Ocean Suites, 56 Ocean Villas and 68 Land Villas, ranging from Beach Villas to Pool Beach Villas to Family Beach Villas and Family Pool Beach Villas; and a host of dining and excursion experience.
Room types
Beach Villa
88 Sqm
Max 3 Adults
With golden sands at your doorstep and the call of the ocean all around, the choices for rest and recreation are seemingly endless at our Beach Villa in Maldives. Elegantly designed, each villa offers direct beach access and a large open-air veranda where you can soak up the magical coastal ambiance.
---
Pool Beach Villa
139 Sqm
Max 3 Adults
The enchanting Pool Beach Villa is our signature accommodation and comes with a private pool complete with sun loungers. This Maldives pool villa features direct beach access perfect for a refreshing dip in the dazzling waters of the Indian Ocean.
---
Family Beach Villa
186 Sqm
Max 6 Adults
A spacious getaway with direct beach access, our Family Beach Villa is the ideal home away from home where you can enjoy quality time with the kids and fun-filled frolic by the shore; come see why these interconnecting beach villas are such a popular choice amongst Maldives family resorts.
---
Family Pool Beach Villa
186 Sqm
Max 6 Adults
Experience laid-back island living at the Family Pool Beach Villa be it relaxing in your private plunge pool or spending fun time with your nearest and dearest. These spacious villas at our family resort in Maldives also offer direct beach access and private spaces when you need some "me time".
---
Ocean Villa
93 Sqm
Max 2 Adults
The perfect hideaway to share romantic moments, our Ocean Villas stand above a shimmering lagoon and overlook an infinite horizon. These luxurious Maldives over water villas come complete with private outdoor space where you can curl up together on a daybed or step down to the waters below.
---
Ocean Suite
158 Sqm
Max 2 Adults
Set amidst the hypnotic sights and sounds of the sea, the magnificent Ocean Suite is a true standout amongst Maldives hotels water villas and offers true island bliss; stargaze in your own plunge pool, unwind in the cosy living room or head upstairs and doze off to the rhythmic sounds of waves.
---
Ocean Residences
316 Sqm
Max 6 Adults
A secluded sanctuary that epitomizes refined luxury, the Ocean Residence is a premier accommodation option amongst Maldives water bungalow resorts. Let our butler service take care of your every need, take a dip in the private plunge pool or head to the terrace that overlooks inspiring ocean vistas.
Activities
Diving
Maldives diving resorts, especially Heritance Aarah, lets you explore a magical underwater world; gear up, go down under and see for yourself, the vibrant seascape beneath the churning waves and sea. Scuba diving at sites close to our resort opens up a whole new world for you to be lost in, with everything from surreal views of the coral reef to exotic marine life that can be spotted during a dive. Take a break from the world and dive down below, be mesmerised with the marine life as they pass by and be awed by the vivid and colourful coral reef systems underwater. Complete with gear and safety measures, scuba diving is made easier and an overall enjoyable experience for all.
Water Skiing
The salty yet refreshing wind flowing freely, the adrenaline rushing through your body as you water ski behind a fast boat; this is what living the ultimate vacation is all about! Once lazing about on the golden sands get monotonous, it is high time to head out into the waters. Water sports in Maldives, especially water skiing at Heritance Aarah, is everything you ever dreamed of. Whether you are an amateur or a pro, this activity is something you can enjoy every time you take part in it. Professional trainers are ever ready to guide you on this thrilling activity that will offer memories for a lifetime.
Catamaran Sailing
Faster than a sailboat, riding the waters on a catamaran is an experience that is parallel to creating art, with the refreshing and free-flowing wind, and sails instead of brushes. Give your holiday a unique add-on by taking some time away from the beaches and golden sands. Catamaran sailing in Maldives will set your soul free on the seas. With the guidance of an experienced crew on board, you will be able to enjoy a hassle-free sailing experience, perfect for discovering some of the country's stunning atolls. Spend time with your loved ones amidst nature and the most amazing views the Maldives has to offer.
Fly Boarding
Fly boarding is one of the newest action water sports in the industry. The output which would usually propel the watercraft is redirected to two jets on the bottom of the fly-board, creating lift. Our trained, professional fly-board operator will be controlling the throttle of the wave runner, so all you have to do is fly!
Kite Surfing
Kite Surfng is one of the fastest growing water sports in the world. It combines power kite flying with wake-boarding to create a spectacularly unique sport. Our professional Kite Surfing instructors are ready to teach everyone what Kite Surfing is all about. The pristine lagoons of Maldives with its flat water offer the best conditions for beginners and professionals alike to sail across the water on a kite-board similar to a wake-board or a small surfboard, with or without foot-straps or bindings. If you think you can handle it. Come and join us. If not, don't worry we have the best professionals in the industry that are here to help you fly.
Wind Surfing
Whether you're just a beginner or an expert, you'll find the conditions that make it perfect for you. There are two seasons in the Maldives West monsoon and North east monsoon. The water is warm all year round averaging about 28 degrees Celsius, eliminating the need for a wetsuit. With lazily scattered coral reefs housing the most beautiful marine life, our wide Lagoons have a sandy bottom, with depth varying between 1m to 10m. Wind Surfing conditions are perfect for beginners or children, as the water tends to be flat and the winds light. Between the Monsoons there is always a change over period that brings unsettled winds. There may be no wind days, strong wind days or a bit of everything all in one day. There's something for everyone.
Snorkeling
Whether you plan on exploring Hammerhead Point or participate in a turtle quest, Maldives is without a doubt a haven for snorkellers and divers alike. Flaunting an underwater setting that is among the best in the world, the country offers many amazing marine creatures for you to observe. Surrounded by seemingly endless azure ocean waters, the Maldives provides the perfect playground in which to take part in a myriad of water sports. Start your day with a dose of vitamin SEA when you stay at Heritance Aarah, Maldives. Snorkelling resorts such as ours are sure to fill your life with adventures, below and above the sea.
Dining
Food with heart, cuisine with flavor and a culinary journey of epic proportions – our innovative offerings, embracing all senses, are for the connoisseurs who appreciate the finer things in life. From nouveau interpretations to the aromas of reginal fare; from complex layers of the exotic to the simple and uncomplicated; we play with the best produce and spices to unfold before you, a choice catering to every palate.
KOKA Kid's Club
We at Heritance Aarah understand that children see the world in a different way. That's why we offer exciting experiences to young guests through our kids club in Maldives to expand their horizons, revealing unseen wonders at every turn. Have a glimpse of fun activities for our junior guests on each day in the week.