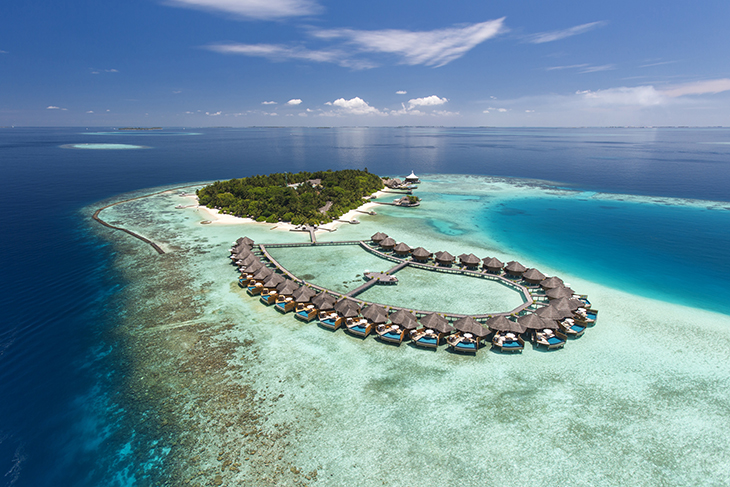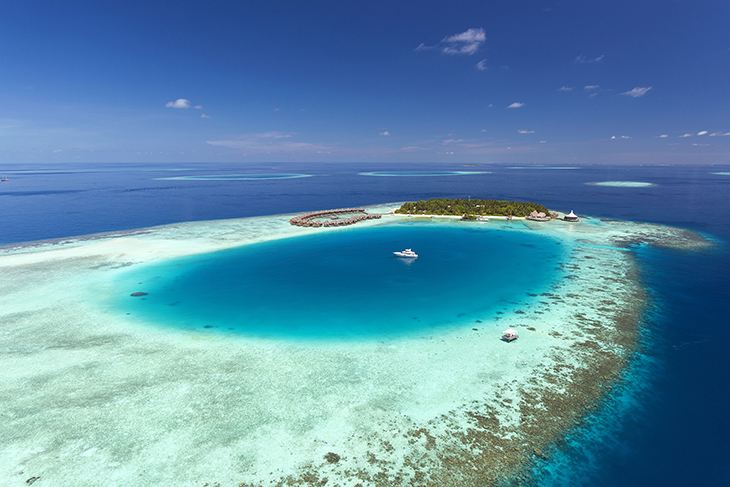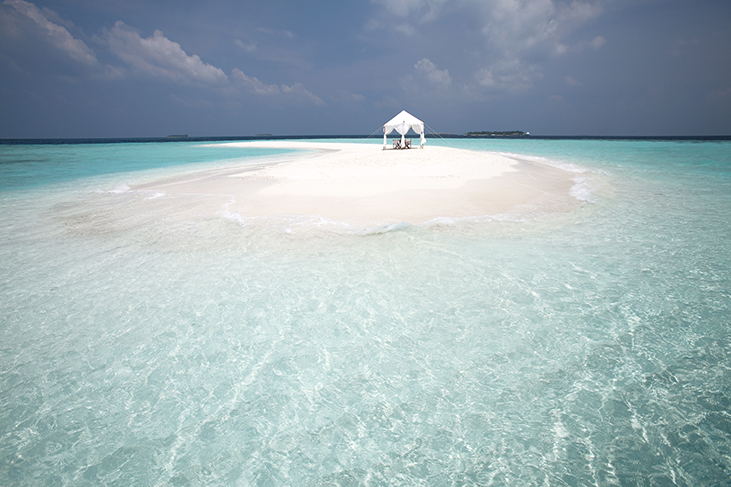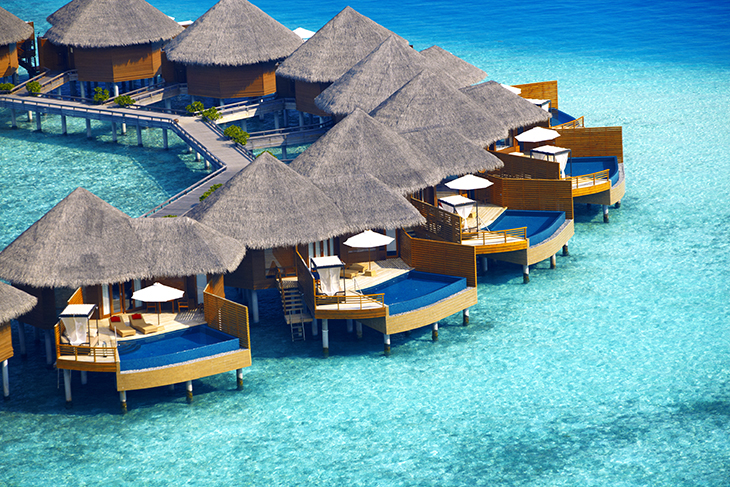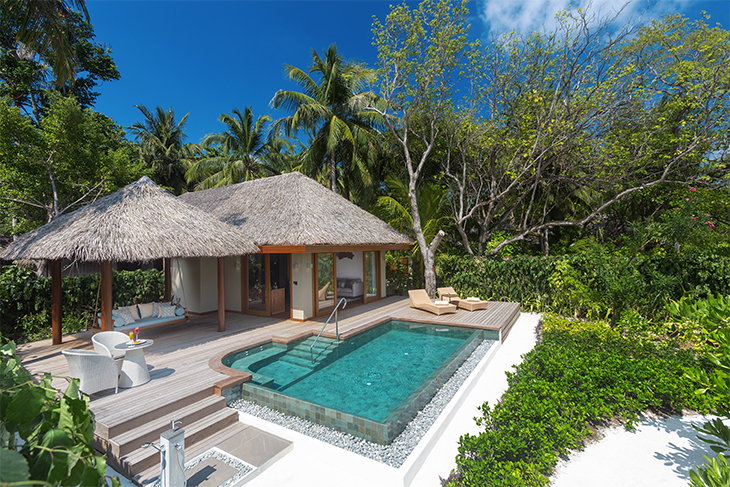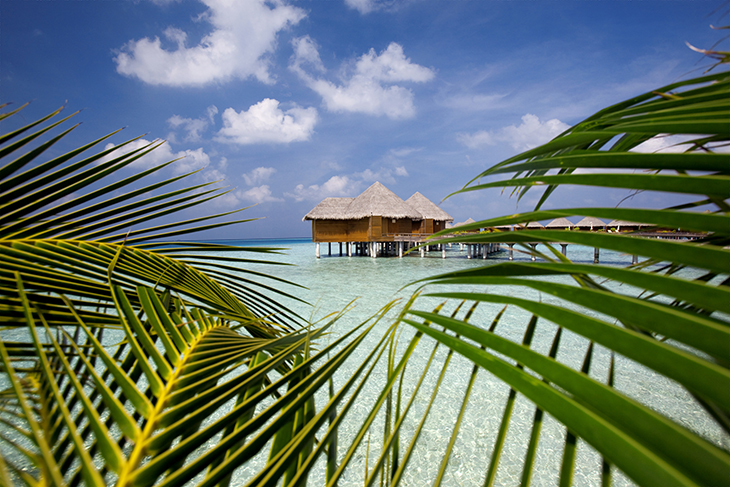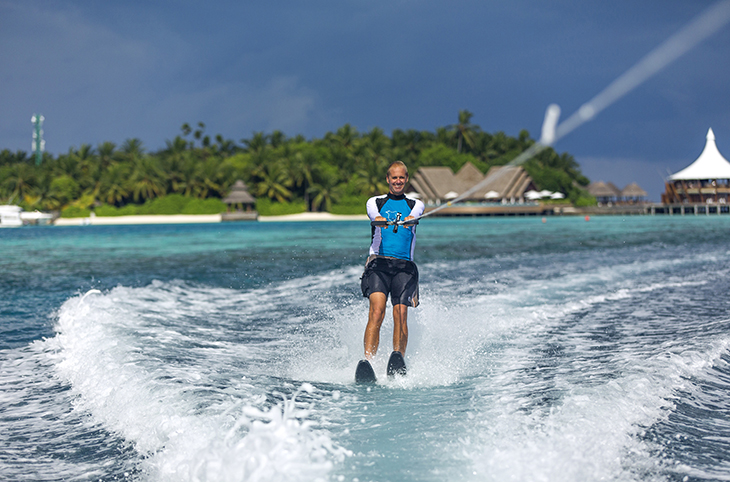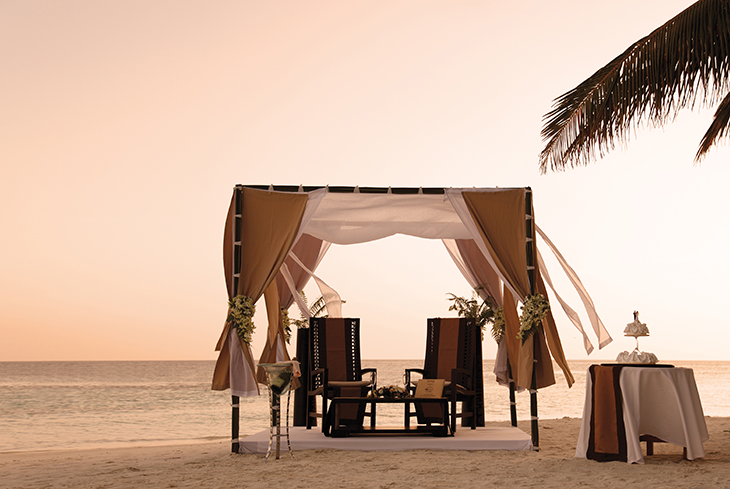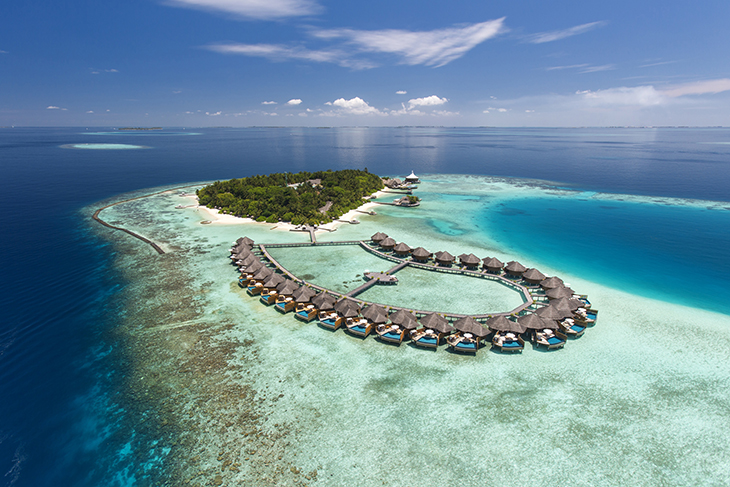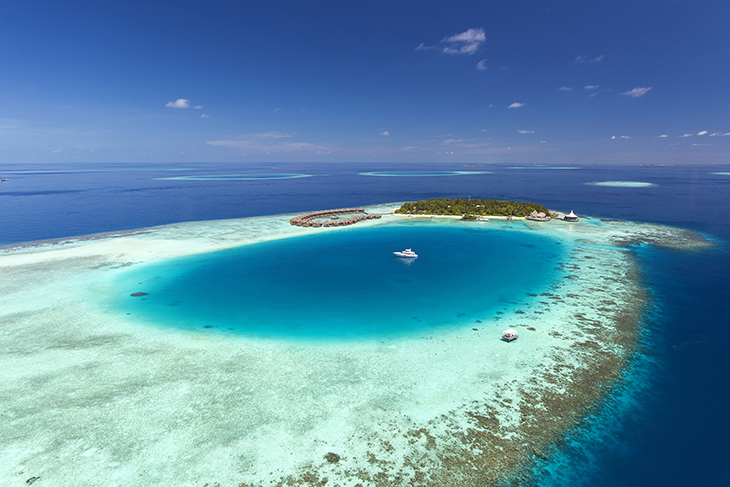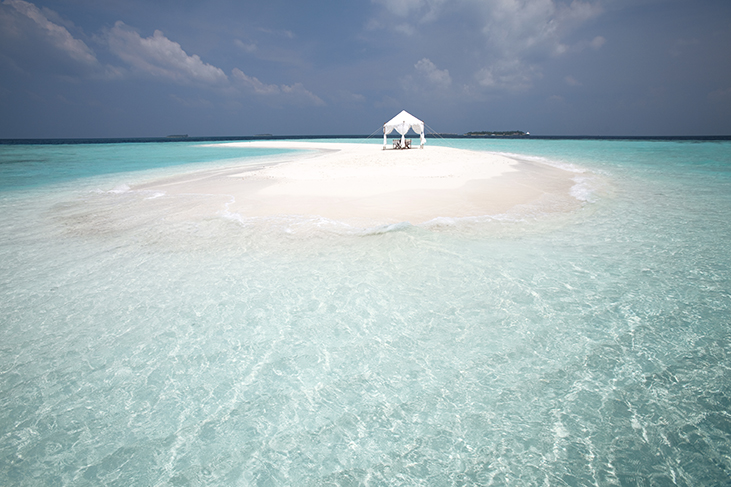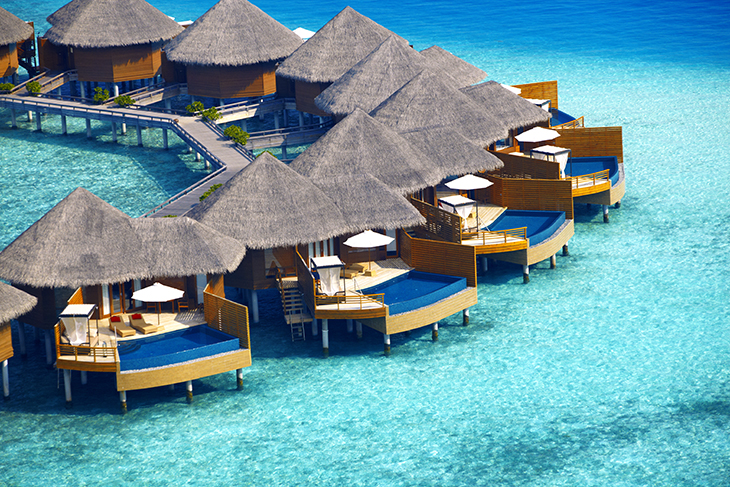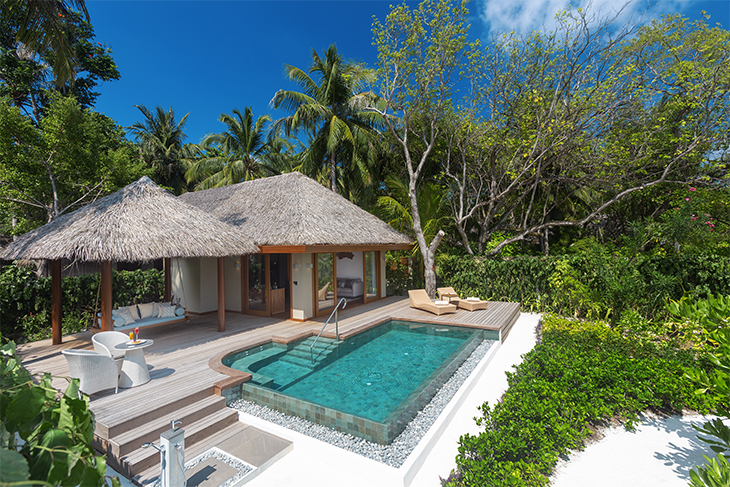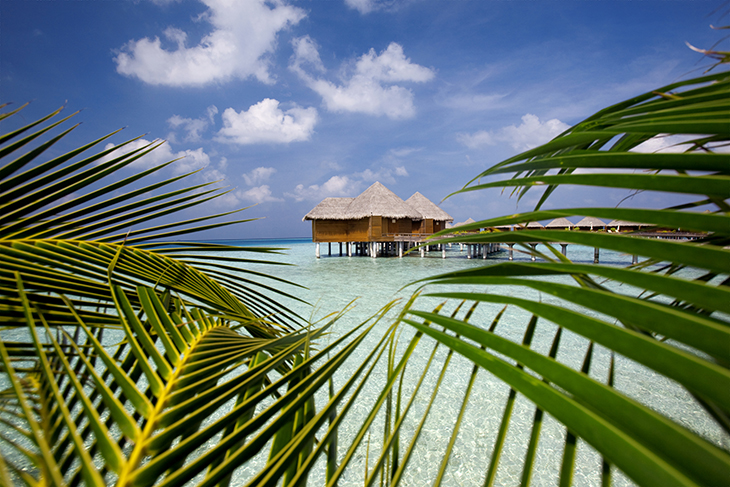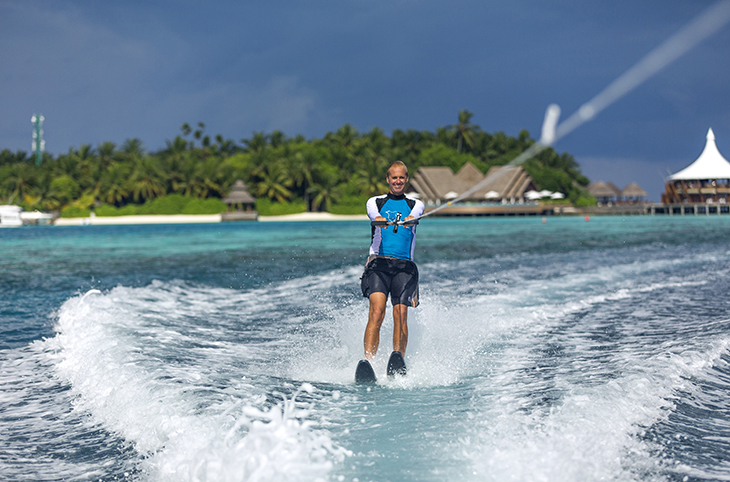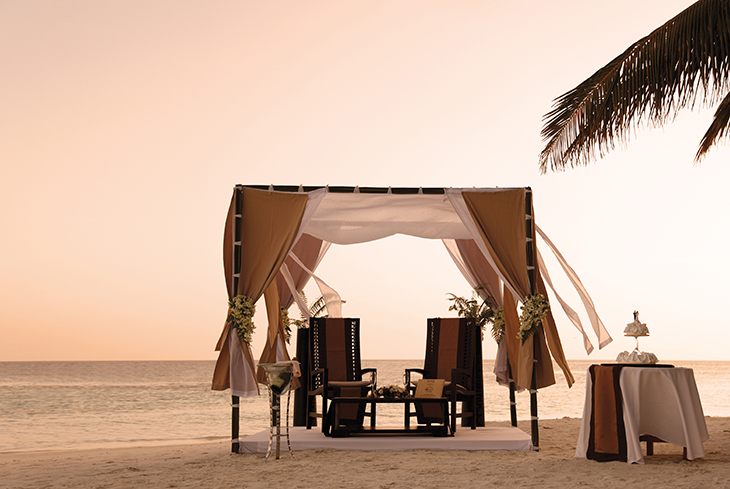 Location:
North Male' Atoll, Maldives
Spa
Excursions
Water Sports
Swimming Pools
Cafes & Restaurants
Pool Bar
Wedding
Location:
North Male' Atoll, Maldives
Spa
Excursions
Water Sports
Swimming Pools
Cafes & Restaurants
Pool Bar
Wedding
Property Details
One of the first resorts to open in Maldives, Baros sets the standard to which other Maldives Luxury Resorts aspire. Over the decades, we've learned that authentic luxury isn't a gimmick, it's the sum of many different, carefully chosen parts. The services we offer here are honed by years of experience and by seeing what works – what people love and come back for time and again.
Life at Baros has always been a fulfilment of harmony. Our collection of handcrafted beachfront and overwater villas are built from timber and sandstone, a perfect match for our naturally beautiful surrounds. To help preserve our island, we've worked to protect the natural environment, from the house reef fringing the island to its natural jungle heart. In order to ensure the privacy of our guests we have prohibited the use of Drones on the island.
Room types
Deluxe Villas
89 Sqm
Nestled under the cooling canopy of Baros' lush foliage, Deluxe Villas feature outdoor decks only metres from the beach. Behind the Villa is your private garden, complete with daybeds and an outdoor shower framed by tropical fronds.
---
Baros Villas
103 Sqm
The scent of mirihi blossoms wafts across the timber decks of these secluded Villas. King-size four-poster beds provide a perfect night's sleep, while on the beach, your own thatched parasol awaits, a few short steps from the pristine waters of the Indian Ocean.
---
Water Villas
92 Sqm
These wood-and-thatch Villas appear to float on Baros' magical waters. Relax on a spacious outdoor deck, or descend from the private stairs directly into the crystal-clear water of the lagoon
---
Baros Pool Villas
134 Sqm
A path through tropicl foliage leads from each Baros Pool Villa to pristine sands and a crystal-clear lagoon. All come with canopied daybeds and infinity-edged private plunge pools offering breathtaking ocean views. White sands, azure waters and the colourful wonders of the house reef are just metres away.
---
Water Pool Villas
126 Sqm
Fanning out over the lagoon, these overwater retreats offer the perfect balance of privacy and access. Each Villa has a private pool and a daybed on a sun-soaked veranda, with a stairway descending to pristine waters below.
---
Baros Suites
200 Sqm
These Suites are designed to provide a haven of seclusion, specially created to maintain the utmost privacy and calm with classic design, for guests to enjoy the freedom of space as well as the inspiration of tropical tranquillity and a chance to relax in solitude.
---
Baros Residence
270 Sqm
This palatial residence comes with luxurious furnishings and bespoke artworks that create a warm and welcoming ambience. A private pool in the garden courtyard is framed by tropical flowers, while a front deck leads to your own stretch of Baros beach. Butler service 24 hours a day ensures you have everything you need, when you need it.
Activities
Diving
The sun glints off the surface above as you dive into a realm of blues. Fish dart and flit through the depths, each more colourful than the last. At Baros, you will swim with harmless reef sharks and turtles, see moray eels and mantas and encounter protected marine life like you've never seen before. Diving around our reef and beyond, you'll find one of the most unspoilt underwater habitats in the world.
Marine Centre
Our kaleidoscopic coral reef shimmers just off Baros' beaches. Decades of research and care have gone into ensuring the safety of this precious habitat, an exotic world we cherish and encourage you to explore. We invite you to join us on tours around the reef, led by experts in marine biology who are more than happy to share their expertise and unlock the secrets around our shores.
Water Sports
Float over fish and black-tip sharks in your clear-bottom kayak. Hear the wind whistling past as you slice up the waters on a wakeboard. There are so many ways to experience Baros' waters – from serene adventures on the sea to exciting offshore escapades. Just let us know your tastes and your skill levels and we will find the perfect offshore adventure for you
Snokeling
Float above a world of vivid colours, just metres from your villa. See corals, turtles and sharks in their natural habitat as you explore one of the most spectacular house reefs in the Maldives. In a destination famous for its snorkelling, nowhere in the Maldives matches the convenience and beauty of the Baros house reef – located so close to shore that it can easily be explored by beginners.
Destination Dining
Waves lap against the hull of your private dhoni, a gentle evening breeze carrying the scent of fresh seafood cooked just for you. Or ensconce yourself in your own private cocoon of comfort with our most delicious dishes served in your villa. Indulge in the finest among Maldives romantic resorts. Our purpose-built Piano Deck is our most exclusive spot among honeymoon couples. Perched over the lagoon, with a private chef and waiter, it's a once-in-a-lifetime setting for romance. Or, if you'd rather, set up a gourmet picnic on our sandbank, surrounded by turquoise waters. Or ask us for a barbecue on the beach outside your villa. Or wine and cheese tasting on your deck. Treat yourself at the finest of Maldives romantic resorts – dining experiences are an essential part of the Baros legend.
Renewal of Vows
The natural beauty of a ceremony by the sea, the pure romance of a wedding in the Maldives. We'll craft a perfectly tailored event for your renewal of vows, designed just for you and your beloved. You can renew your vows on a private sandbank or on the jungle-fringed beaches of our tropical island – a photographer in tow to catch every moment. After a day of celebration, share a candle-lit dinner for two on your own private terrace, nothing but the stars overhead and romance in the air.
Dining
Step aboard a dhoni for a dinner cruise for two. Or head to the Piano Deck with your own private chef, for an exclusive gourmet meal. Or settle in at The Lighthouse to watch the sunset with cocktails and canapés. At these gourmet Restaurants in Baros, every meal is yours to savour, every bite designed to inspire. We've been creating culinary magic here for more than 40 years, taking the time to perfect classic dishes, while innovating with new techniques and ingredients from around the world. From lavish buffet breakfasts by the pool to fine dining at the legendary Lighthouse, every meal is another opportunity for you to relish a favourite or try something more daring.