Resorts
Atmosphere Kanifushi Maldives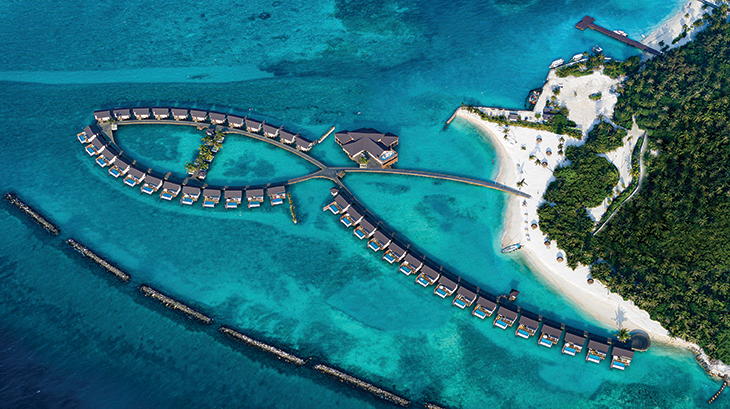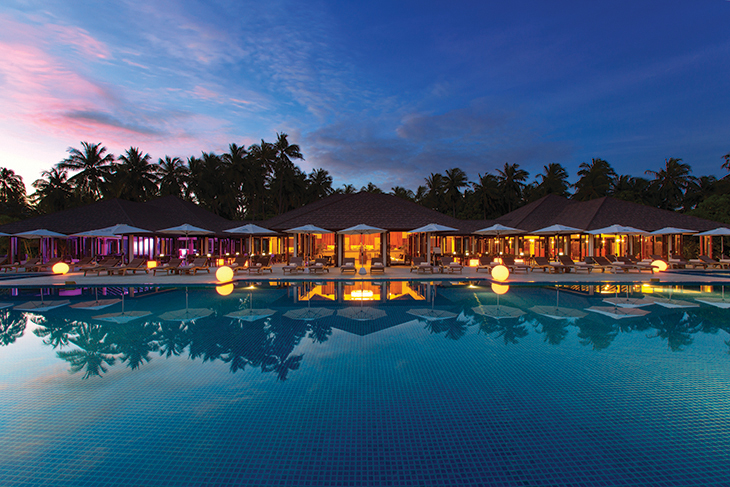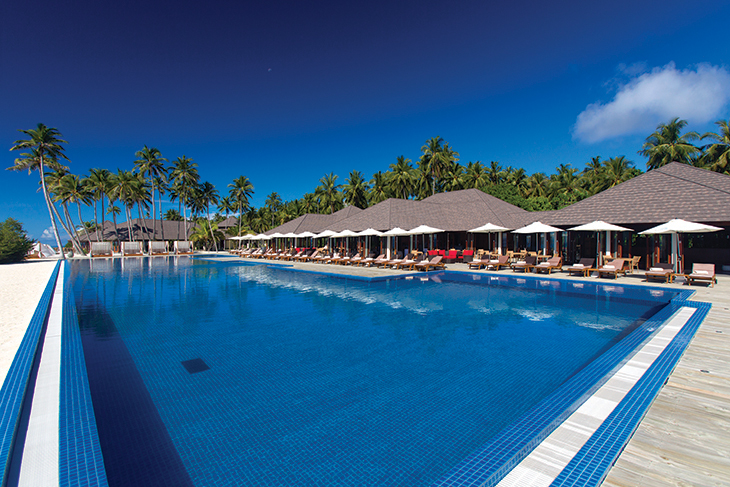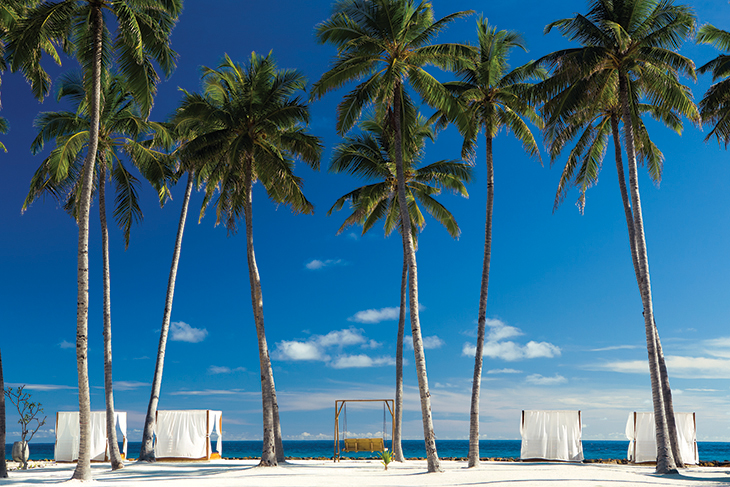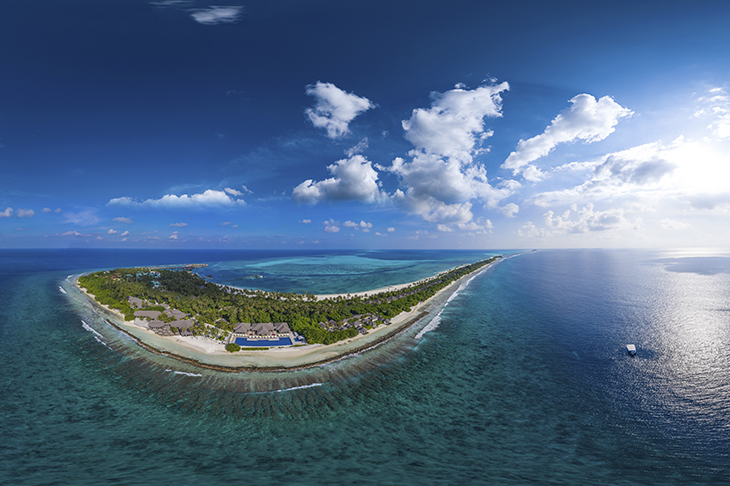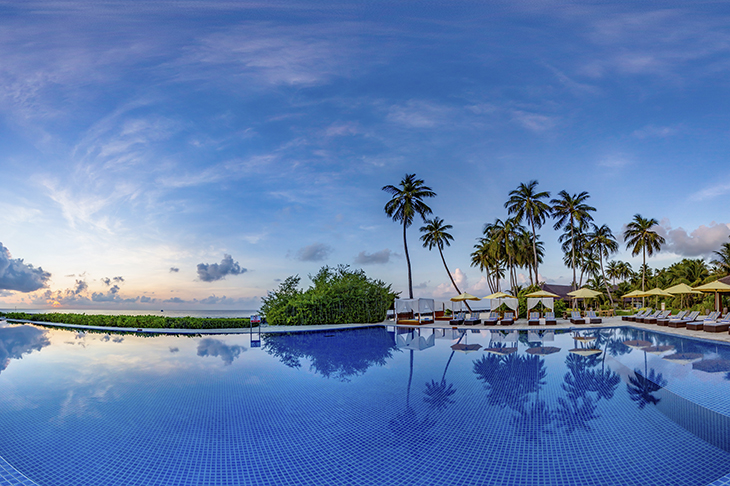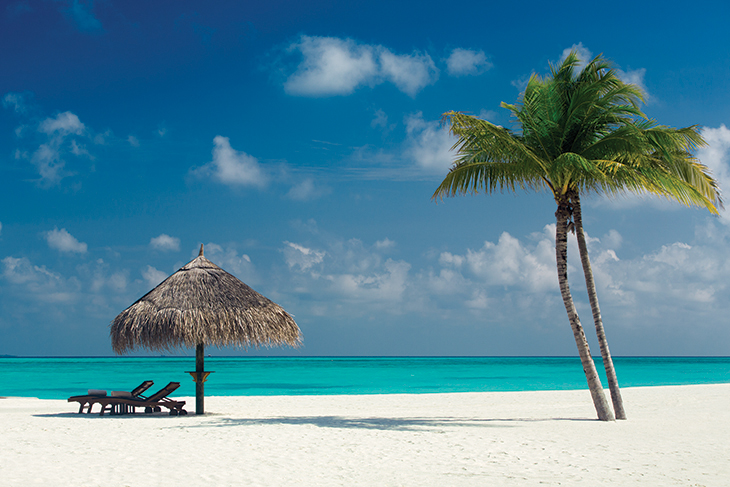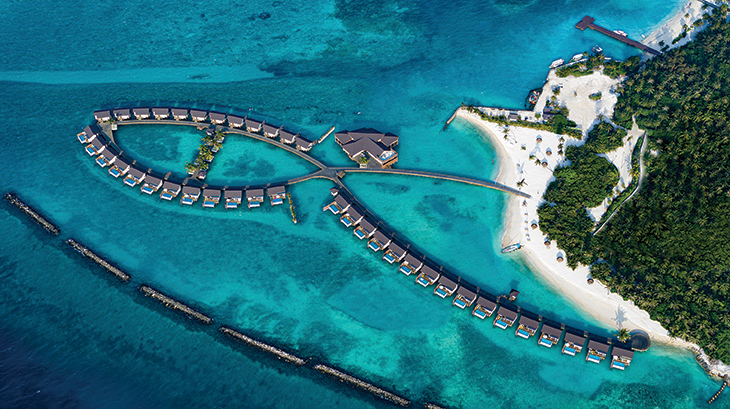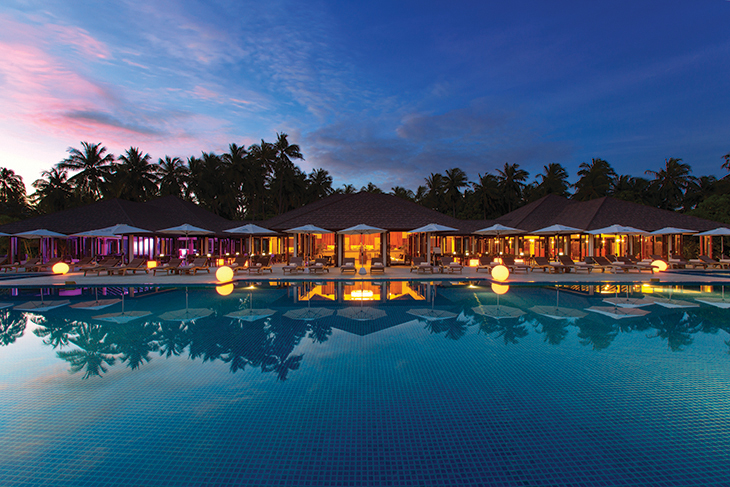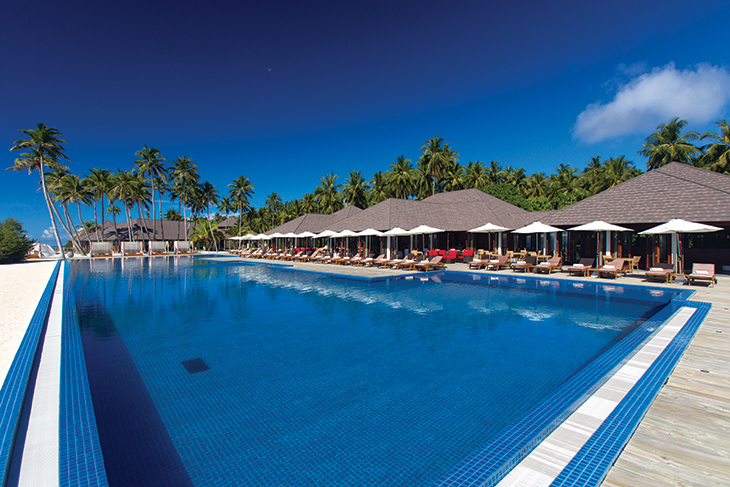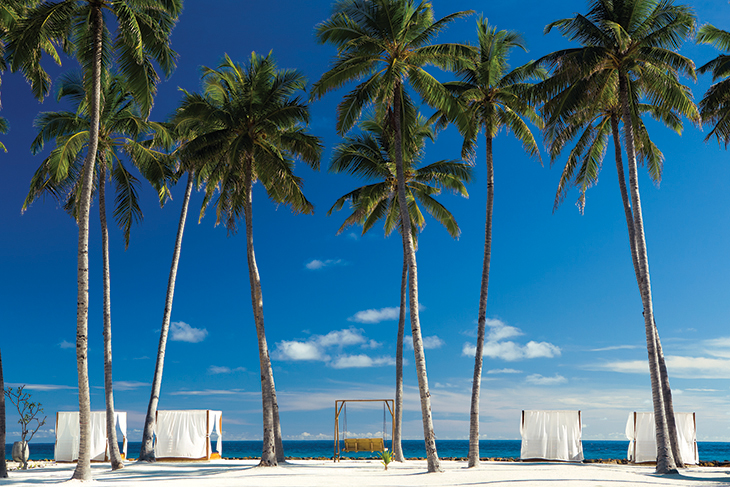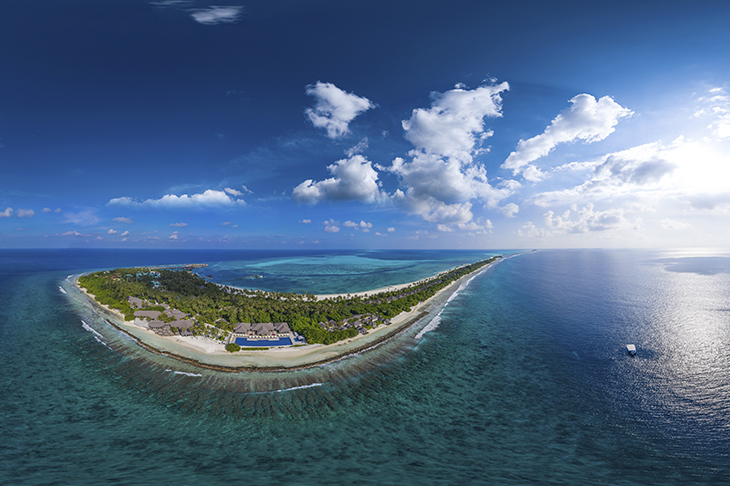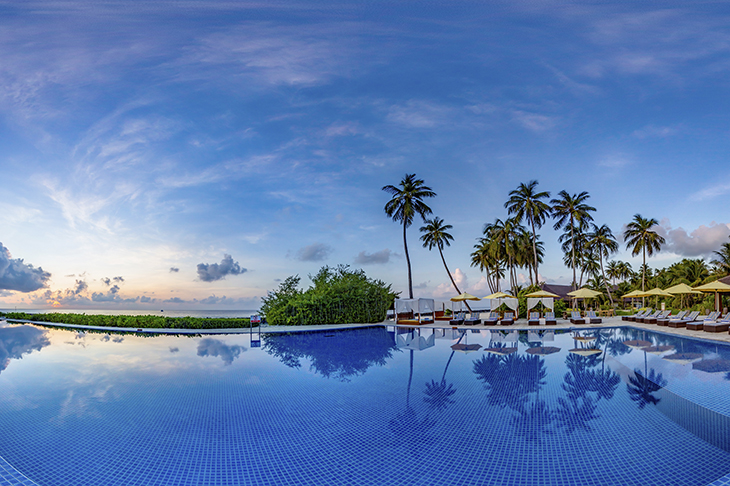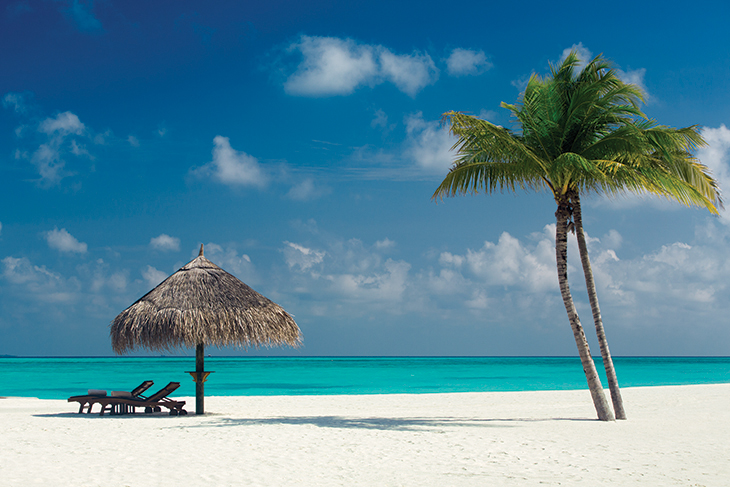 Resorts
Atmosphere Kanifushi Maldives
Location:
Lhaviyani Atoll, Maldives
Spa
Diving Facilities
Excursions
Water Sports
Swimming Pools
Cafes & Restaurants
Pool Bar
Resorts
Atmosphere Kanifushi Maldives
Location:
Lhaviyani Atoll, Maldives
Spa
Diving Facilities
Excursions
Water Sports
Swimming Pools
Cafes & Restaurants
Pool Bar
Property Details
Escape to a secluded island hideaway surrounded by azure Indian Ocean waters. Atmosphere Kanifushi graces the verdant Lhaviyani Atoll with a stretch of stand-alone beach villas framing a lagoon. At this opulent beachfront spa. Atmosphere Kanifushi - Luxury All Inclusive, situated in the beautiful and sparsely inhabited Lhaviyani Atoll, provides world-class service. This all-inclusive five-star resort features luxury villas set along sandy white beaches and a turquoise lagoon. Male International Airport is just a 35-minute scenic seaplane flight away.
Stand-alone beach and water villas are scattered throughout the 2-kilometer-long island, displaying expansive living spaces with luxurious interiors and outdoor garden areas with sun loungers. Each one of the 172 soundproofed rooms has free WiFi and Tempur-Pedic beds with Egyptian cotton sheets and premium bedding. Jetted bathtubs and other regular facilities such as sofa beds, separate seating rooms, and LED TVs are open to visitors. Bathrooms have a separate bath and shower, as well as a jetted pool and a rainfall showerhead. Bathrobes, slippers, and bidets are also available in bathrooms. Desks and telephones are examples of business-friendly facilities. A nightly turndown service is provided, and regular housekeeping is available. Every spacious villa has direct beach access and is tastefully furnished and adorned with Maldivian interiors.
Award-winning culinary experiences paired with impeccable service are sure to impress even the most discerning tourist, rendering it a standout of Maldives luxury resorts. Dine at one of the resort's five restaurants. There are 5 dining options and 2 pool bars on the house. The Spice serves authentic buffet-style foreign cuisine and has live cooking stations, while Only Veg is the Maldives' first pure vegetarian restaurant. The Sunset offers a la carte dining as well as a Teppanyaki grill. Platinum Plus owners have access to a fine range of quality wines and spirits. Platinum PlusTM is an all-inclusive premium meal plan offered by Atmosphere Kanifushi. Going the extra mile to build on the traditional 5-star Maldivian resort experience!
Spend the day relaxing at the full-service spa at Atmosphere Kanifushi Maldives or soaking up any sun on the sand. Akira Spa has a total of six recovery facilities. Facials, body scrubs, body wraps, manicures and pedicures are among the services offered. Aromatherapy, Ayurvedic, and hydrotherapy are among the treatment modalities available. The spa has a sauna, a spa pool, and a steam room. The spa is open every day.
There are two outdoor swimming pools on the property, as well as a children's pool. An outdoor tennis court and a wellness center are both available as leisure facilities. The following leisure activities are available on-site or nearby; fees can apply. Guests at Atmosphere Kanifushi Maldives – A Luxury All-Inclusive Resort will engage in a range of free events such as excursions, sunset fishing, snorkeling, and non-motorized water sports. There is also a professionally fitted gym and a flood-lit tennis court.
Honeymoon Family All Inclusive Luxury
Room types
Sunset Beach Villa
100 Sqm
Max 3 Adults + 1 Child
2 Adult +2 Child
End your sun-soaked days with a breathtaking lagoon view in the morning and the famous, sparkling Maldivian sunsets in the evening – all from the luxury of your own villa, making us one of the best all-inclusive resorts in the Maldives. The lovely rooms, with their high ceilings, crème walls, and wooden flooring, softly weave their charm. These villas have stunning uninterrupted views of the horizon from your own deck. Imagine having this luxury for the entirety of your holiday. Sunset Villas, with easy beach access and comfortable verandas, are ideal for unwinding with a glass of wine and watching the magical Maldivian sunsets transform into starry night skies. Sunset Beach Villas have easy access to the white powder soft sands and are canopied, containing queen-sized bed, seating area with over-sized day bed, sofa, and centre table, and a work desk. They are an exclusive accommodation located at the beach, providing the impression of a hideaway.
Bath Amenities
Minibar
Wifi
Room Amenity
---
Grand Pool Villa
132 Sqm
Max 3 Adults + 1 Child
2 Adult +2 Child
Camp in some of the finest beachfront areas on the island. Sunset Deluxe Beach Villa Maldives has 132 m2 of elegant living space. Wood and stone flooring, open-air toilets, and exclusive outdoor spaces are among the amenities. Swim or snorkel in the warm lagoon right in front of your island home on sunny days. You'll even have the finest sunset views here at dusk. Atmosphere Kanifushi loves pampering you with thoughtful luxuries such as stylish chairs, personalized luxuries, cozy bathrobes and slippers, and a well-stocked mini fridge. Prepare to be spoiled for an exciting tropical vacation! Sunset Beach Villas have easy access to the white powder soft sands and contains queen sized bed and bed sofa, cosy seating area with an oversized day bed, sofa, and center table, and an ergonomic workspace. They are an exclusive accommodation located at the beach, providing the impression of a hideaway.
Room Amenity
Bath Amenities
Wifi
Minibar
---
Sunset Beach Villa With Pool
192 Sqm
Max 3 Adults + 1 Child
2 Adult +2 Child
These villas are spacious in size, with a wide-open plan bedroom and a separate living area. The Sunset Beach Villa with Pools are suitable for couples and families alike, with the beach right outside your door and the ocean in sight. A secluded paradise at the island's northernmost tip; these iconic villas are the pride of Atmosphere Kanifushi! In your private backyard, you will enjoy the pleasures of island living with lush tropical shrubs, warm sand under your feet, and an enticing 30m2 private pool. From the warmth of your bed or the intimate seating area, gaze out at Kanifushi Island's expansive azure lagoon. The villa's sophisticated elegance allows for space and exclusivity when fitting in with the breathtaking tropical scenery. The Sunset Pool Villas truly stand out from the crowd, providing the perfect luxury island vacation!
Minibar
Wifi
Room Amenity
Bath Amenities
Private Pool
---
Water Villa
105 Sqm
Max 3 Adults + 1 Child
2 Adult +2 Child
The absolutely romantic and individual twelve overwater villas curving along the expansive mesmeric lagoon are perfect for sunbathing and stargazing. Resting on the clear turquoise lagoon, these villas are infused with fresh & vibrant color tones, cozy & warm interiors, walk-in wardrobe and a seductive bathroom with a lagoon facing bathtub with an uninterrupted view of the horizon! Enjoy the mesmerizing ocean looks from these very private and romantically designed Water Villas. Natural sunlight is abundant in the interiors, and therapeutic ocean views are galore for seamless and breezy sunbathing. Feel comfy in a king-sized bed with bed topper and a seating corner with a large sofa and lazy chairs. Let yourself lose at night gazing at the bright and infinite stars from the deck. Further, enjoy direct views of the ocean from a comfy bed. The options are endless. The ULTIMATE Over-water Living experience!
Bath Amenities
Minibar
Room Amenity
Wifi
---
Sunset Water Villa With Pool
125 Sqm
Max 3 Adults + 1 Child
2 Adult +2 Child
These unique Maldives water villas with pool, which run along the northern end of the island, have utmost overwater comfort. Contemporary interiors, large picture windows with breathtaking ocean views, a spacious bathroom, and world-class facilities – all designed to pamper the senses. These suites are spacious and welcoming, with views of the sunrise or sunset and plenty of space to assemble. If you are traveling as a family, this is the perfect choice for you – the ultimate family getaway! An outdoor timber deck with a generous 20m2 private pool, comfortable loungers, and a crystal-clear lagoon are open for swimming at any time! A romantic atmosphere for sundowners too, while sipping your favorite wine. Sunset Water Villas with Pool are perfect for a romantic honeymoon or a quiet family getaway. So why not grab your other half and give the holiday of a lifetime?
Wifi
Private Pool
Room Amenity
Bath Amenities
Minibar
---
Two Bedroom Sunset Family Beach Villa
200 Sqm
Max 3 Adults + 3 Children
4 Adult +2 Child
If you are traveling as a family, this is the perfect choice for you – the ultimate family getaway! Parents enjoy privacy in a separated bedroom with a queen-size bed, while kids have their own bedrooms with queen-size bed. A two-bedroom beach bungalow with spacious living areas that allow for pleasant family time while also offering a peaceful corner for some solitude. The two interconnected rooms have a blend of indoor and outdoor areas, making it the finest private villa in the Maldives. Stroll down to your backyard's gorgeous beach or relax on the cozy patio veranda with your favorite cocktail in hand. These villas are ideal for enjoying all of the things that the resort has to offer, as they are close to the kid's club, sports center, and main restaurant. This could be your very own vacation home enticing stylish and elegant bathrooms, and a living room. Ideal for the entire family or group travelers, these two-bedroom villas each come with separate entrances with standalone open-air bathrooms.
Minibar
Bath Amenities
Room Amenity
Wifi
Activities
Water Sports
Your experience at water sports is not taken into account at Atmosphere Kanifushi. The Maldives is ideal for water sports, with turquoise seas all around us and lots of sunlight all year. Water sports facility has everything for everybody, whether you want an adrenaline-fueled experience of a lifetime or just a few hours of relaxation in one of the beautiful lagoons. A variety of motorized and non-motorized water sports for every age can be experienced by the expert guests and beginners. All you need is the thrill to taste the greatness of the Indian Ocean. Relish in an impressive array of activities that will be sure to give you a well-defined excitement. If you desire a calming water experience like a canoe trip around the island, enjoying the island's spectacular views from afar, it definitely can come true. On the other hand, push yourself to new limits trying your hand at windsurfing. Blessed with several kilometers of beaches, the lagoon is ready to accommodate all sorts of exotic activities and memorable experiences! And you do deserve it!
Sports & Recreation
Atmosphere Kanifushi has put together an activity schedule to fill your days with fun stuff to do on your vacation. This regular and weekly schedule involves events targeted to adults and young adults. Investigate athletics, exercise courses, lively entertainment, and networking gatherings where you can meet new people. Sunrise yoga by the lagoon is a perfect way to start the day. Participate in exercise courses such as aqua aerobics, body sculpting, and cardio strength. Prepare for aquatic journeys with Fit for Diving sessions. Such enjoyable events include golf, basketball, rugby, and chess tournaments. Evenings are brought to life by guitar and musical shows, karaoke evenings, and sunset DJ sessions. Movie nights by the sea under the stars have an unforgettable cinematic experience. As part of the Platinum PlusTM holiday package, you'll have access to all of these unforgettable experiences and more!
Dive & Sail
A multilingual team of experts runs the resort's PADI-certified dive center, which provides a range of dive classes, dive certifications, and specialized diver instruction. Kanifushi's complete allure resides both underneath and above its oceans – the sea and air are alive with adventure, and the secret to appreciating these aspects of nature lies in the vast Diving and Water Sports Centre by Dive & Sail. Dive & Sail has a welcoming reception area with lots of information about the local marine life to scour. An spacious terrace with lounge chairs overlooks the lagoon, where you can chill after a dive and share your wonderful experiences with your dive mates! Lhaviyani Atoll has some of the Maldives' most stunning dive spots. Many famous dive sites, such as The Shipyard, Anemone Thila, Fushivaru Thila, and Alihaa Giri, are nearby. The dive team is always on the lookout for rare, uncharted diving spots that will thrill both inexperienced and seasoned divers.
Spa & Wellness
The tranquil Akiri Spa by Mandara is surrounded by tall palm trees and a green garden with views of the Indian Ocean. The holistic spa menu contains a selection of therapies that blend spa practices from India, Bali, Hawaii, and Thailand. Ayurvedic remedies, signature Mandara body and face treatments, and body scrubs are among the many nourishing spa treatments available. Every day, special scrubs are made with natural ingredients from the island. Multi-national, highly-skilled therapists deliver bespoke services with care and customized support for a truly luxurious experience. Some of the signature services include Ultimate Indulgence (a holistic wellness package with aromatherapy floral footbath), Perfect Harmony (an elemis performance-driven facial and a massage to renew energy flow), Elemis Frangipani Body Glow (an enticing exfoliation treatment with a difference) and Shiro Dhara (an oil flow treatment that aims to clear the mind and encourage deep relaxation).
The Kids Club
If you are to have a wonderful time at Atmosphere Kanifushi, your children will have a great time as well. At the Kids Club, your children will be able to participate in a variety of exciting events and learning opportunities! The engaging and welcoming team also organizes organized art and craft activities, birthday parties, and other activities to keep the children entertained. Worried about not having the best fun because you might have to look after your kids during your most luxurious holiday trip? Kanifushi offers a world-class kids' club with luxurious indoor spaces and supervised play fields, as well as a sandy outdoor playground shaded by towering palm and banyan trees. Children aged 4 and up are welcome to join the Kids Club. Babysitting programs are available for children under the age of four. The Kids Club's professional team means that your children are well-cared for and have a nice time even if you have some well-deserved company just by yourself.
Renewal Of Vows
An eternal adventure that we call marriage, a bond to be treasured for the rest of one's life. Marriage is formed in heaven and celebrated on earth. What better place to share your wedding vows than on the exotic shores of Kanifushi island? With the Maldives Wedding Package, you can make memories that will last a lifetime. Renew your vows on the beach at dusk, with blessings from the island head. The atmosphere is set ideally with a beach-side, natural wedding pavilion elegantly decorated with fresh flowers. A joyous tone is set by a barefoot ritual followed by the pounding of traditional drums. Champagne, local sweets, and a beautiful two-tier wedding cake contribute to the enchantment. Cease this special moment with a 'Everlasting Memories' certificate, a gift hamper, a champagne cork, and celebration photos. The celebration proceeds into the night with an intimate candle-light dinner and an indulgent turn-down service complete with a flowery hot bubble bath.
Dining
Buffet spreads with a mix of Asian, European, and Maldivian favorites. Live cooking stations, grills, fresh seafood, and delectable desserts are available. With light all-day meals and specialty restaurants, you are sure to satisfy your palate. The Spice - provides a wide range of high-quality food, both buffet-style and on the grill. In addition to the cuisine, the Platinum Plus package contains both wines, spirits, and breweries. The Sunset - a fine dining experience available in the evenings. It specializes in fusion dining, highlighting Asian and Mediterranean cuisine with a twist of tropical grilled meats. Just VEG! - a 100% vegetarian restaurant offering delectable food from the Mediterranean, Arabic, and Indian areas. Teppanyaki Grill - sit around a massive hot plate as a dramatic chef whirls, waggles, spins, turns, and flames fresh produce into such a delightful supper. Pier Six - serves enhanced seafood dishes such as Chilled Oyster with Rice Wine Vinegar, Crab and Chives Dumplings, and local specialties. Ceylon Bliss - serves Sri Lankan street food cooked using family recipes handed down through generations. Liquid - serves a variety of classic and signature drinks, luxury beers, and a diverse range of wines from around the world.