Resorts
Anantara Veli Maldives Resort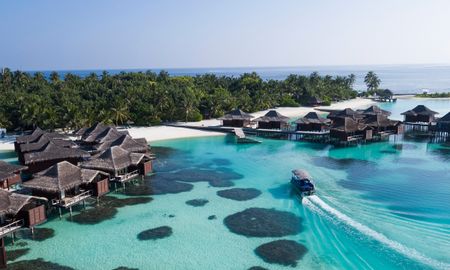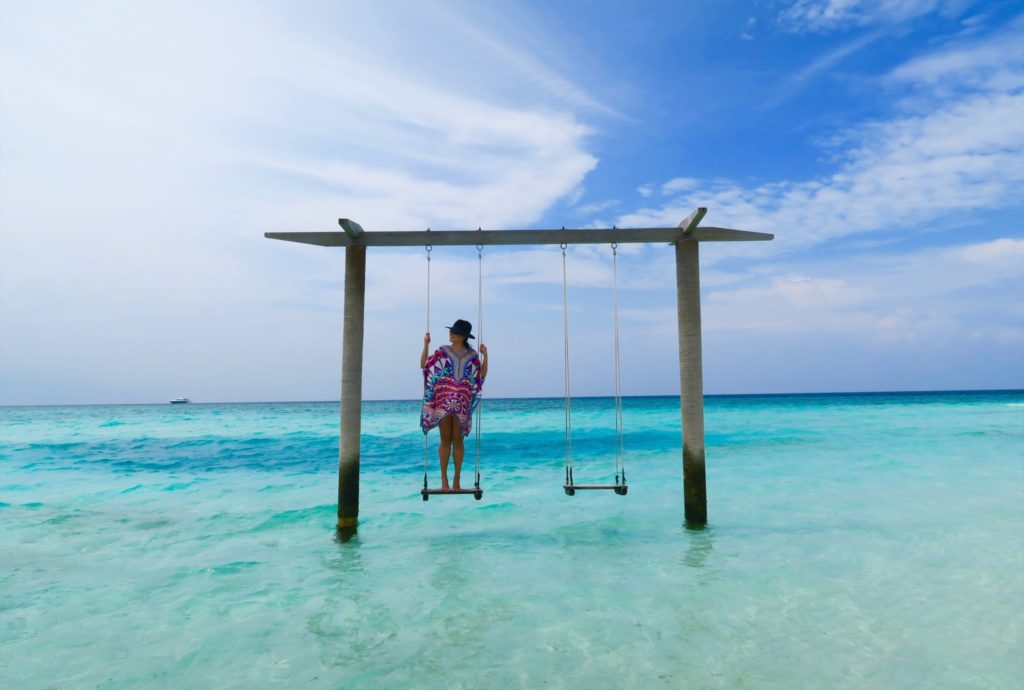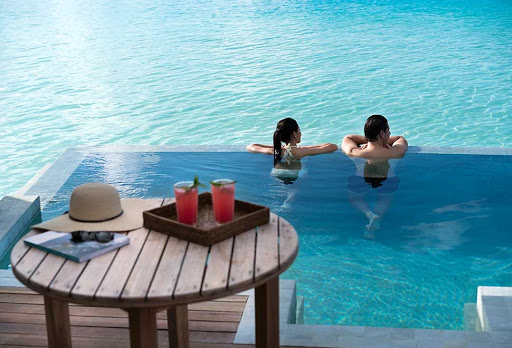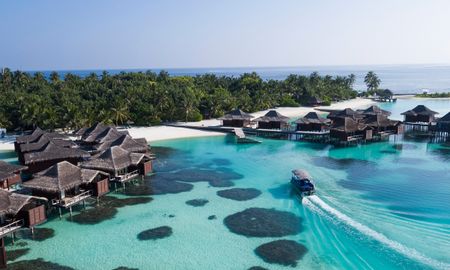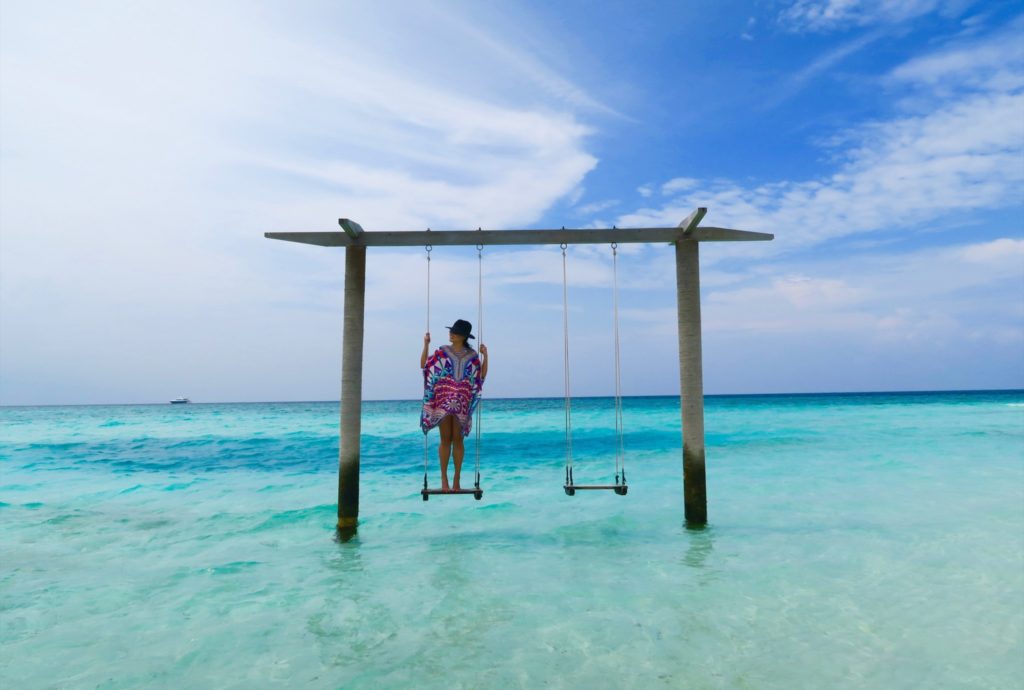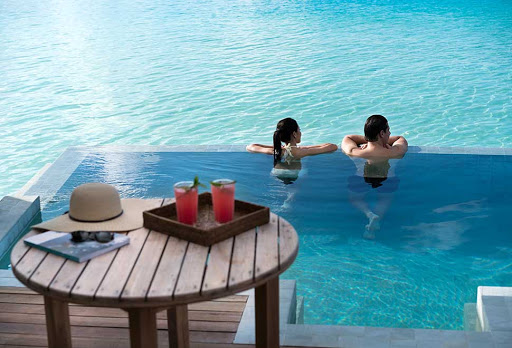 Resorts
Anantara Veli Maldives Resort
Location:
South Male' Atoll, Maldives
Spa
Diving Facilities
Excursions
Water Sports
Swimming Pools
Cafes & Restaurants
Pool Bar
Wedding
Resorts
Anantara Veli Maldives Resort
Location:
South Male' Atoll, Maldives
Spa
Diving Facilities
Excursions
Water Sports
Swimming Pools
Cafes & Restaurants
Pool Bar
Wedding
Property Details
Escape to a hideaway island fringed by turquoise lagoon. Laze in your over water villa or bungalow, puffer fish swimming in crystal-clear waters below. At Anantara Veli Maldives Resort, write your own chapter of romance.
Salute the sun in an ocean-facing pavilion. Discover blissful Ayurvedic treatments at Balance Wellness by Anantara. Cruise into the sunset on a luxury yacht or dine under the stars.
To maintain the serenity of this island, Anantara Veli caters exclusively to adults, one of the Maldives' few adults-only Maldives resorts.
Room types
Over Water Bungalow
62 Sqm
Max 2 Adults
Over Water Bungalows features Maldives design, with cool hardwood floors, colourful indigenous fabrics and a traditional thatched roof. Wake up to views of the sparkling lagoon from your over water bungalow in the Maldives. Spend blissful days lazing on your outdoor daybed, or dive into the waters directly below, a natural coral bed home to brilliant schools of fish. Experience the Maldives with couples' romance at our adults-only resort in the Maldives.
---
Superior Over Water Bungalow
62 Sqm
Max 2 Adults
Hide away in the Maldives in your Superior Over Water Bungalow perched on the outer edge of the lagoon. Watch the sun rise from the comfort of your plush bed, and slide open the glass doors to take in the ocean breeze. Descend the steps of this Maldives over water bungalow directly into the lagoon to explore the warm, teeming waters, then enjoy a private dinner under the stars.
---
Deluxe Over Water Bungalow
92 Sqm
Max 2 Adults
Deluxe Over Water Bungalows in Maldives hues offer expansive living space, with a split-level sundeck out over the lagoon and a dressing area adjacent to the bathroom.
Lounge indoors or out on comfortable daybeds. Soak in an oversized terrazzo tub for two whilst admiring ocean views. Swim in the warm waters below, spotting the occasional sea turtle.
---
Ocean Pool Bungalow
125 Sqm
Max 2 Adults
Set above the tranquil lagoon, our honeymoon villas in the Maldives enjoy added privacy, a panorama of ocean blue, and glimpses of the occasional dhoni sailing into the horizon.
Spend sunny days swimming in your private pool overlooking the Indian Ocean. Enjoy long soaks in a standalone tub or a blissful outdoor rain shower at a romantic destination. Access the ocean from any of the pristine beaches around the island, an adults-only resort haven in the Maldives.
---
Deluxe Ocean Water Pool Bungalow
125 Sqm
Max 2 Adults
Dive from your plush bed to your deliciously cool pool to the sparkling lagoon below. Enjoy over water living at its finest among over water bungalows in the Maldives.
Deluxe Over Water Pool Bungalows offer panoramic Maldives views from indoors to out. Spend sunny days on your split-level deck. Enjoy creature comforts and the added luxury of Villa Host service during your overwater villa stay.
Activities
Water Sports
Walk down the jetty and paddle out to sea, where the left-hander Jack's swells right in front of the resort. Ideal for advanced surfers, and complimentary when you bring your own equipment, enjoy the ride of your life time after time. And when the day is over, head on over to Dhoni Bar for sunset drinks to unwind.
Diving
Stripping away the restraints attached with traditional scuba diving, the less-explored activity of freediving lets you pioneer a new aquatic experience at our dive resort in Maldives. A truly liberating activity that leaves you free to move unhindered through the translucent Maldivian waters. With no oxygen tank bubbles to distort vision, the vivid colourisation of coral life glows brighter than ever. Move at will alongside inquisitive fish, developing a sense of belonging. With every dive, guests acquire the ability to stay below a little longer, discovering more on each descent
Snorkeling
Swim, snorkel or kayak above reefs that shelter large-mouthed groupers, brightly coloured parrotfish and the occasional moray eel. Watch closely for the unmistakable shape of the spotted eagle ray or try to spot a giant clam, the world's largest bivalve. Count the anemones, starfish and sea urchins. Look for butterflyfish nibbling on coral. Follow a school of damselfish across the reef.
Yoga & Meditation
Salute the sun. Meditate before the ocean. Indulge in soothing Ayurvedic therapies and holistic treatments tailored to your needs. At Anantara Veli, a Maldives wellness hotel resort, we invite you to be as relaxed or revved up as you please. Join in the occasional yoga class or embark on a multi-day programme of health and wellbeing. With resident fitness gurus and chefs specialised in healthy cuisine on hand, let us guide you on your journey of renewal
Spa
At the heart of the island lies tranquil Balance Wellness by Anantara, a luxury spa in the Maldives. Thatched treatment suites with intricate paintwork dot an expanse of tropical green. Soothe body and mind with spa treatments that beautify and revitalise - blissful warm oil massages, invigorating scrubs, enriching body envelopments
Dining by Design
Anantara brings panache to Maldives romantic dining. Stroll barefoot across sink-in sand to a white faree tent on the beach. Dine on fresh lobster paired with a crisp white wine selected by your private sommelier. An afternoon of wine tasting by the lagoon is followed by a short pontoon ride to a deserted island. Savour a long, leisurely dinner under the stars with the only noise the soft breaking of waves.