Resorts
Anantara Kihavah Maldives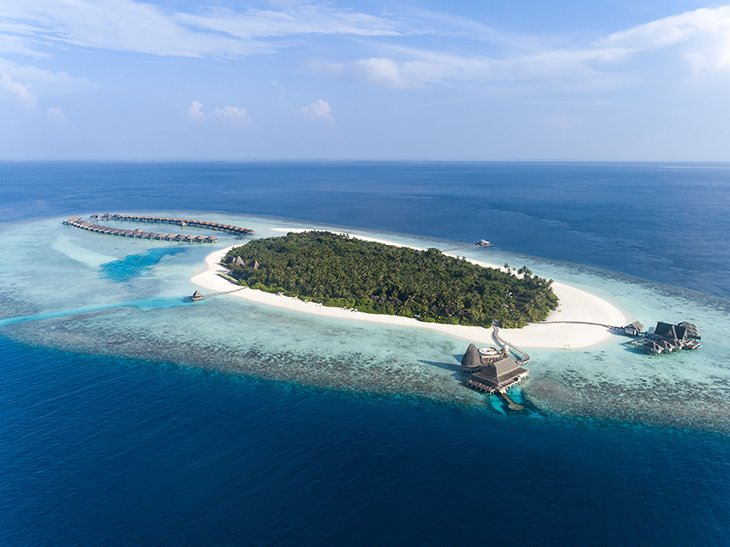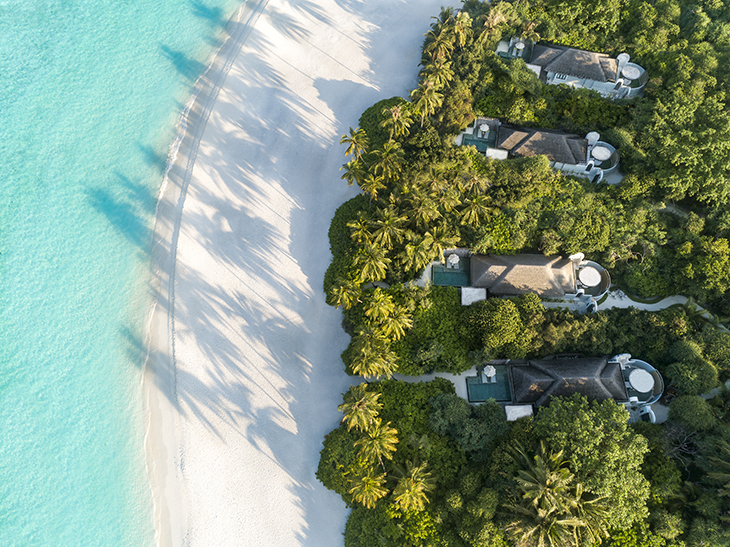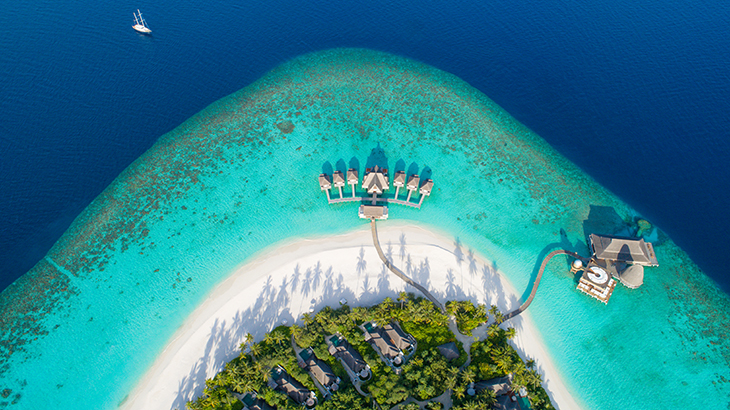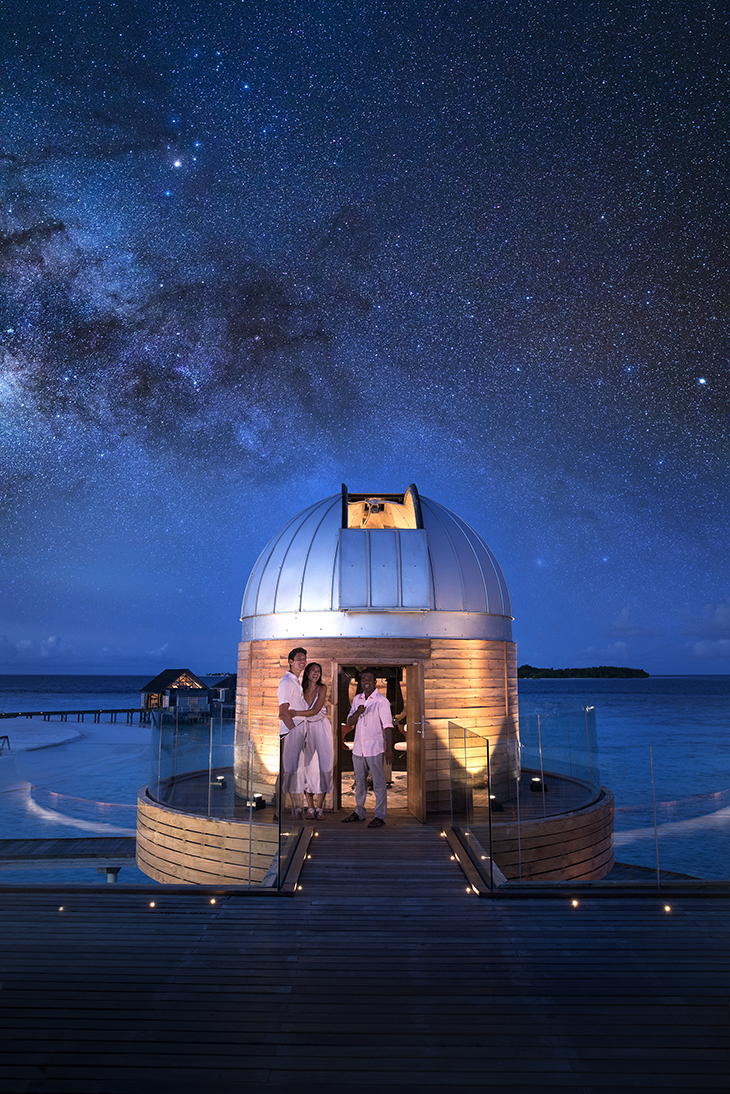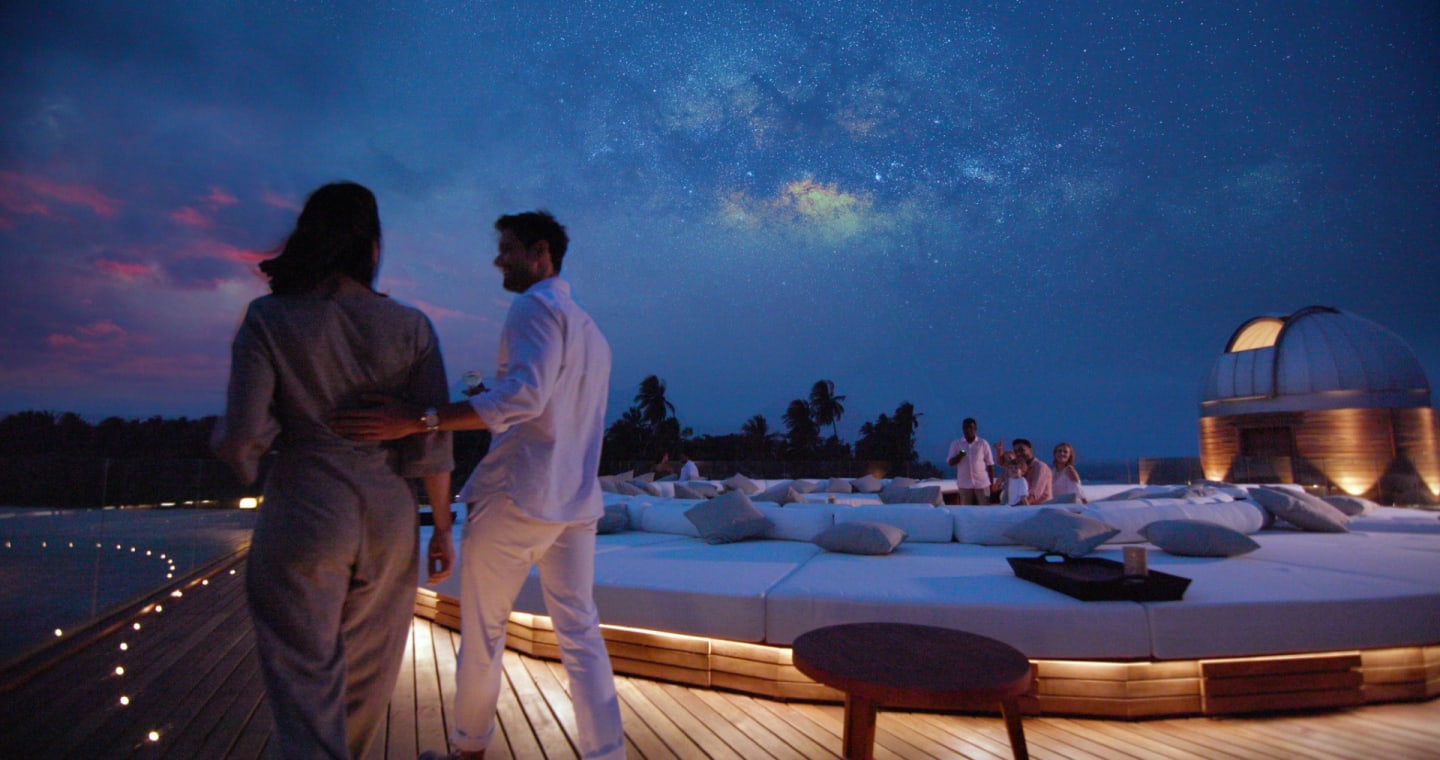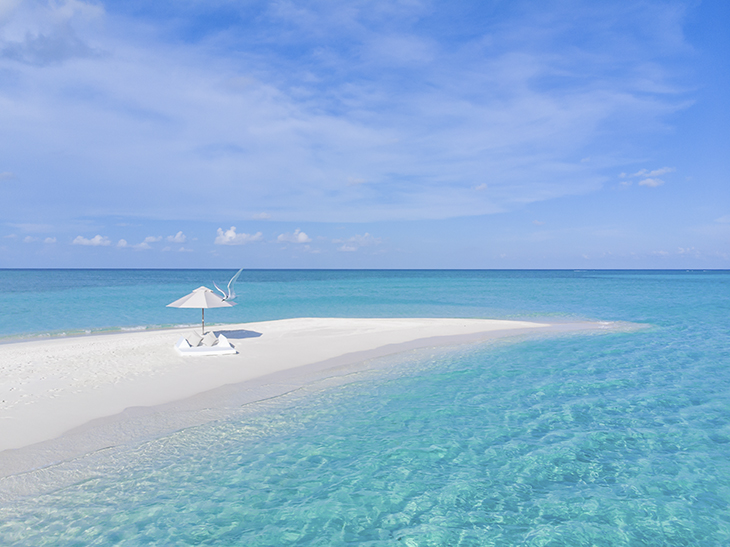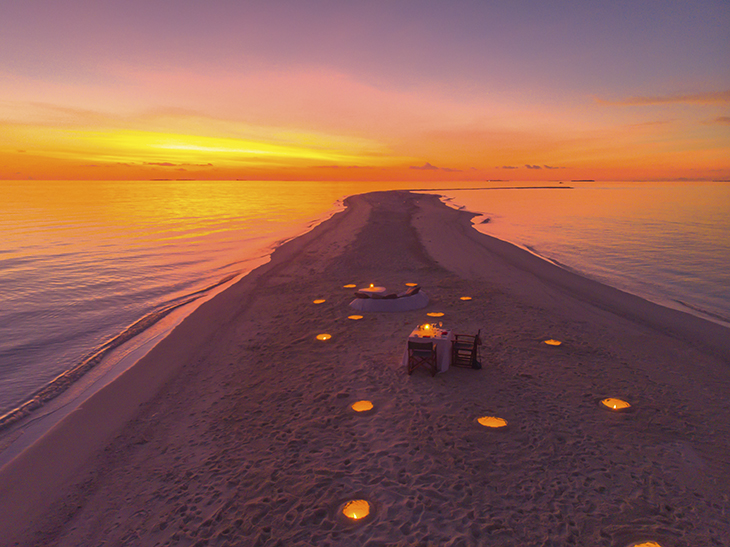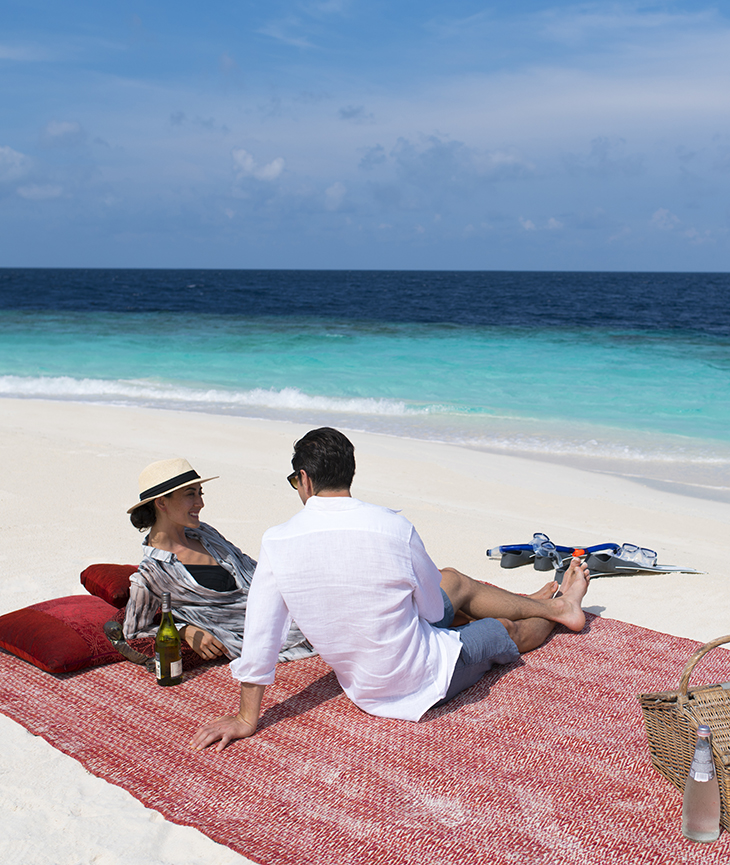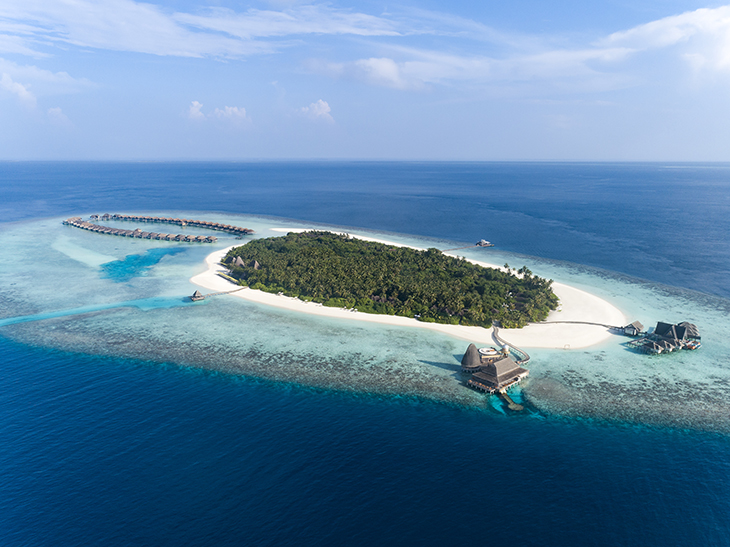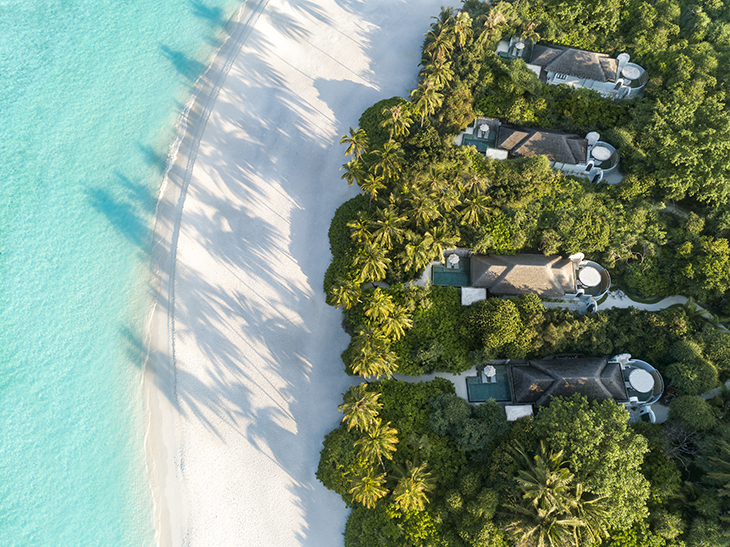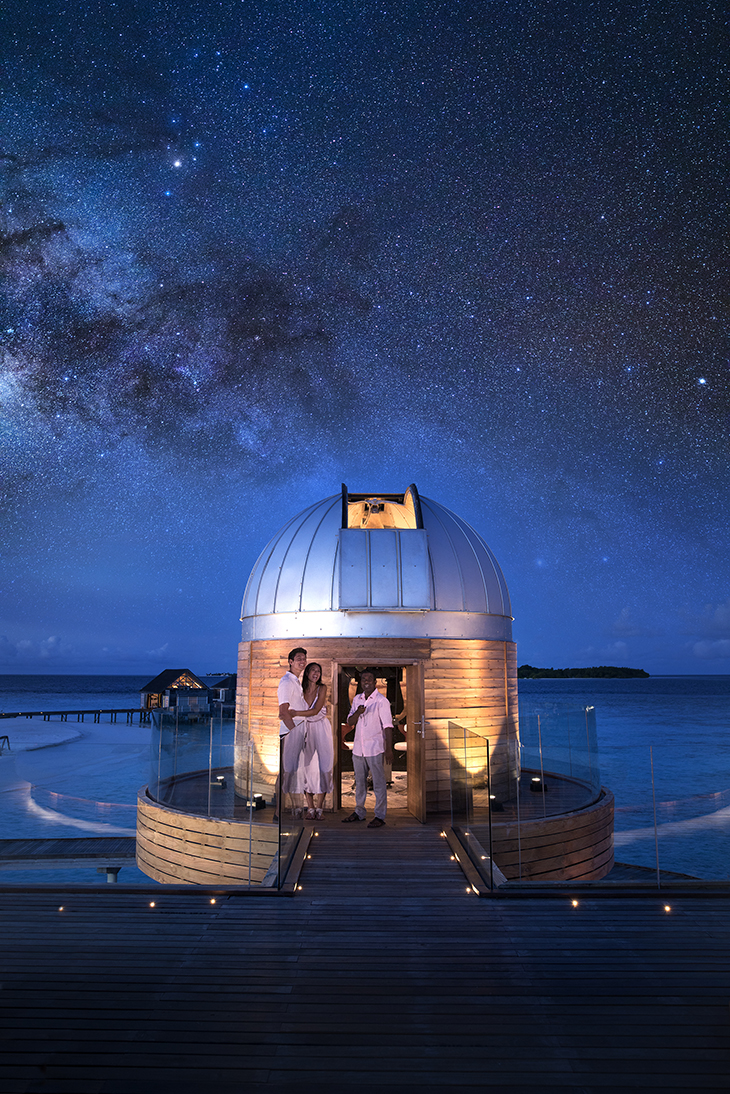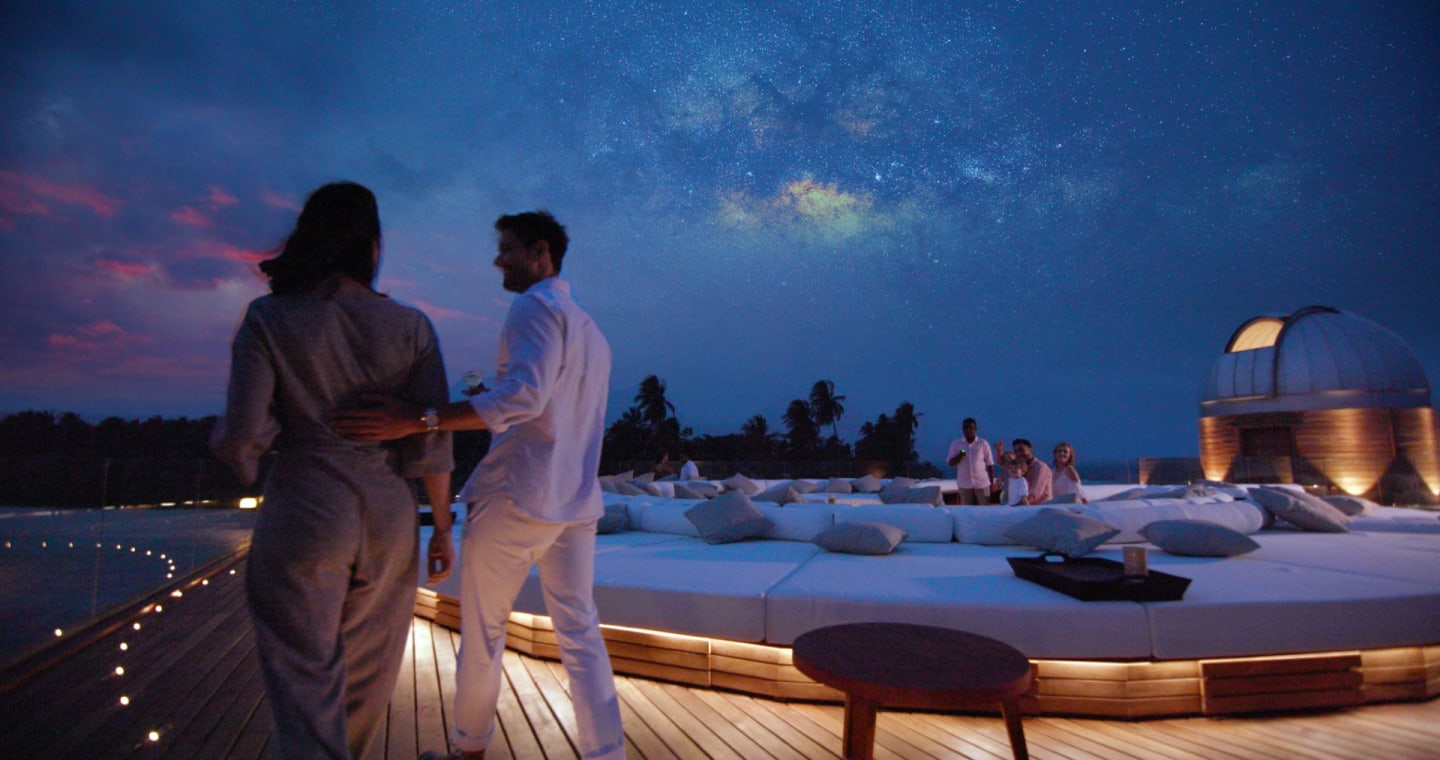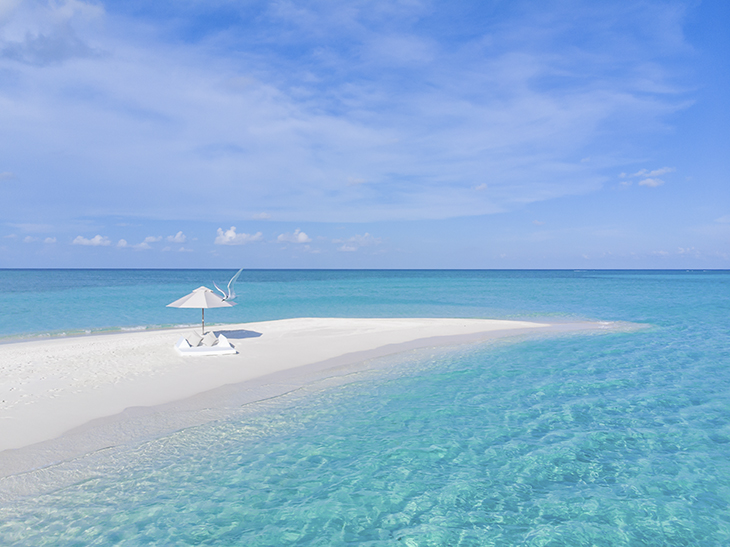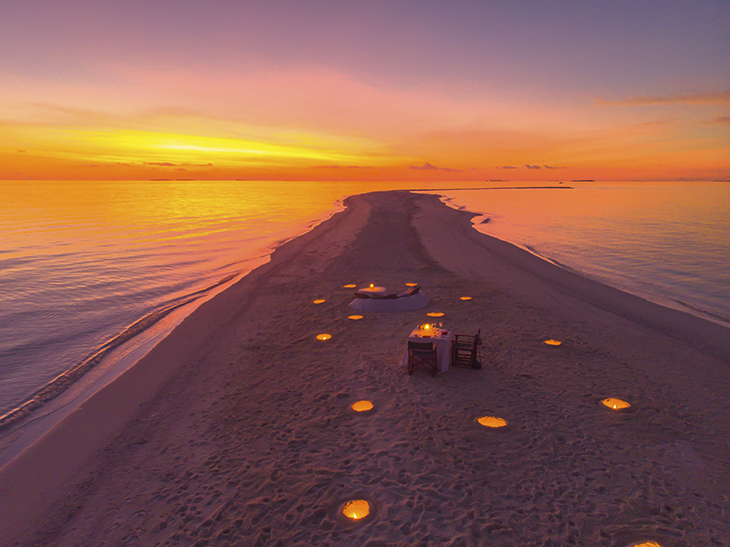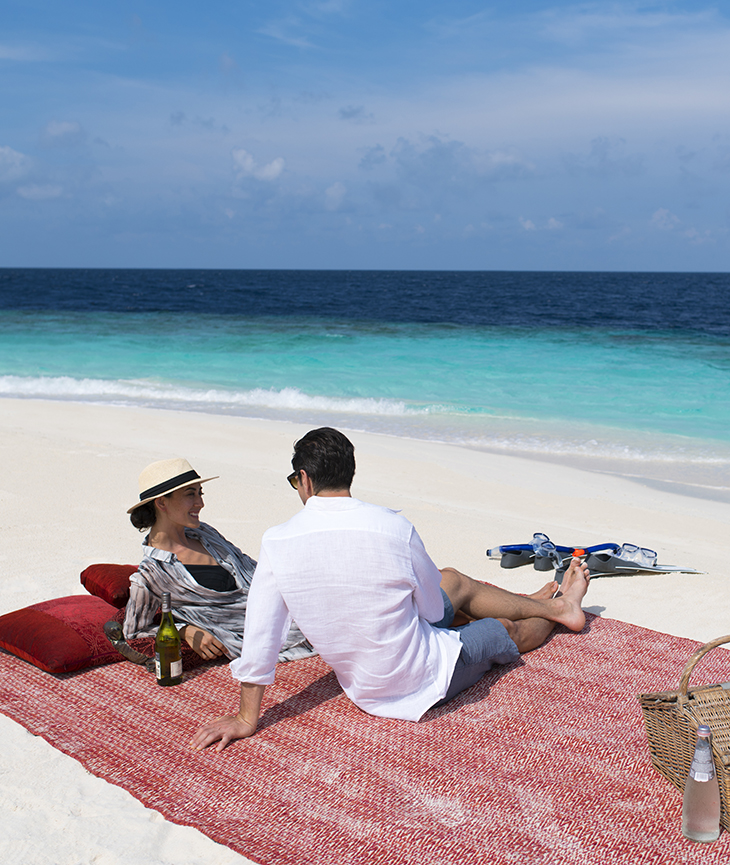 Resorts
Anantara Kihavah Maldives
Location:
Baa Atoll, Maldives
Spa
Diving Facilities
Water Sports
Kids Club
Swimming Pools
Cafes & Restaurants
Pool Bar
Wedding
Resorts
Anantara Kihavah Maldives
Location:
Baa Atoll, Maldives
Spa
Diving Facilities
Water Sports
Kids Club
Swimming Pools
Cafes & Restaurants
Pool Bar
Wedding
Property Details
Surrounded by nothing but turquoise lagoon which melts into sapphire blue, the island of Kihavah and its pure white sands rise up out of the ocean like a mirage. For centuries, Arab traders en route to the Far East took shelter on the island, a lush paradise blessed by coconut trees. Navigating archipelago to archipelago by the stars, the seafarers were also drawn by the riches of the ocean surrounding the island – where a prehistoric volcano sank back into the depths, leaving blooming corals and a wealth of lagoon fish.
Wishing to keep the pristine nature of the island intact, not one tree has been moved – as evidenced by the villas growing up around them. The design pays homage to the seafarers of old, fusing Indian Ocean, Arab and Portuguese motifs with indigenous materials.
Located on the Baa Atoll in a UNESCO Biosphere Reserve, Anantara Kihavah Maldives Villas invites you to imagine your own paradise. Snorkel with mantas and Hawksbill sea turtles. Stargaze into the night. Dine on a deserted sandbank or beneath the ocean's surface at this luxury resort in the Maldives.
Room types
Beach Pool Villa
258 Sqm
Max 3 Adults
2 Adult +2 Child
Set on the edge of the palm-fringed island, each spacious beach villa offers 258 square metres of space to enjoy. Spend the day basking in the sun on your private deck with your own pool. Savour the privacy of the surrounding lush gardens. Dark and light colour schemes in the bedroom create a contemporary island feeling. The bathroom offers indoor and outdoor showers as well as a bathtub made for two.
---
Sunset Beach Pool Villa
258 Sqm
Max 3 Adults
2 Adult +2 Child
Tucked away within lush tropical surroundings yet with direct access to the white sand beach and the most spectacular Maldivian sunset views. Bask in absolute privacy in the sunset villas which offer all the luxuries of a Beach Pool Villa.
---
Over Water Pool Villa
267 Sqm
Max 3 Adults
2 Adult +2 Child
Experience over water living with an endless horizon of iconic blue ocean in this 267 square metre haven poised over the sea. Enter your private pool from the bedroom, bathroom or outdoor deck, and look out to the tranquil waters. Sink into the hammock from your deck and observe below as marine life swims in crystalline waters.
---
Sunset Over Water Pool Villa
267 Sqm
Max 3 Adults
2 Adult +2 Child
Enjoy all the luxuries of the Over Water Pool Villa yet with panoramic views of the most spectacular Maldivian sunsets setting over the Indian Ocean. King size beds, a private pool and glass bottomed bathtub are just some of the additional pleasures to enjoy whilst calling this luxury villa your home away from home.
---
Family Beach Pool Villa
412 Sqm
Max 6 Adults + 2 Children
4 Adult + 4 Child
This 412 square metre space allows ample room for a family of two adults and up to three children. A master bedroom joins a wardrobe corridor leading to a second, twin bedroom. Both rooms enjoy their own en-suite bathroom. Step directly from both bedrooms onto a generous sundeck to relax by the pool and share meal in your villa's open sided dining pavilion.
---
Two Bedroom Beach Pool Residence
1330 Sqm
Max 6 Adults + 4 Children
8 Adult +2 Child
At 1,330 sqm, these residences offer the luxury of space, with shared indoor and outdoor areas and private bedroom sanctuaries to retire to. High vaulted ceilings and hardwood floors at this Maldives beach resort ensure cool lounging in throughout the day. Savour exciting gastronomy on your spacious deck under the stars. Enjoy a late night soak in the sunken bathtub with fragrant Elemis products
---
Two Bedroom Over Water Pool Residence
1500 Sqm
Max 6 Adults + 4 Children
8 Adult +2 Child
Set at the very end of the boardwalk, the Two Bedroom Over Water Pool Residence offers commanding views of the open ocean. And with each ensuite bedroom at either end featuring its own outdoor living area, private or shared moments can be savoured.
Come together for meals served indoors or out under the stars. Bask in ocean breezes in the infinity pool perched over water or in the shade of the daybed sala. Delight in glimpses of sea turtles swimming below through glass-viewing panels from your luxurious residence in the Maldives. A private butler is available 24-hours a day.
---
Three Bedroom Beach Pool Residence
1770 Sqm
Max 9 Adults + 4 Children
An ultimate private haven for families and small groups, this spacious residence comfortably accommodates up to six adults and six children or nine adults. Three bedrooms, each with en-suite outdoor bathrooms, are complemented by a central villa with lounge and dining and butler kitchen areas. Covered verandas and expansive gardens lead directly to the beach and lagoon. A shaded sala, a large pool and Jacuzzi, as well as al-fresco dining pavilion offer spectacular vantage points from which to enjoy quality time together.
---
Four Bedroom Beach Pool Residence
Max 12 Adults + 4 Children
Four bedrooms unfold across a landscaped garden and feature inviting outdoor and indoor living spaces. The largest residence on the island combines the Three Bedroom Residence and an extra Beach Pool Villa, interconnected and complete with its own expansive pool and sundeck. Perfect for extended families or groups of friends of up to 12, revel in lush, cool spaces, high-tech comforts, and a Villa Host at your beck and call. Guests can relax with two infinity pools and a choice of dining areas.
Activities
Snorkeling
Get up-close to stunning manta rays in the protected environment of Hanifaru Bay. With a wingspan of several metres, these fascinating creatures can number over 100 at the time of the full moon. They enter the world's largest manta feeding destination to feed on small fish, plankton and crustaceans. Plan in advance for the optimum time to witness these magnificent creatures in all their glory. This offers a tremendous opportunity to swim alongside manta rays and imitate their graceful course through the ocean.
Underwater Dining At Sea
Descend into the ocean's depths and discover the world's first underwater wine cellar and multi award-winning restaurant, SEA. Discover flawless degustation menus for lunch and dinner. Relish chef's connoisseur creations paired with a wine range spanning nine decades, orchestrated by our Wine Guru.
Exploring The House-Reef
Just steps away from the island's pristine white sand beach is the house-reef, affectionately known by the local islanders as 'The Golden Wall' due to its swaying colourful soft corals. Boasting some of the best diving and snorkelling in the region, here turtles, moray eels and parrotfish can be seen thriving in their natural habitat.
Spa
Escape to pure tranquility across the jetty to Anantara Spa. With six over water treatment rooms and a menu of exotic treatments to soothe and heal your body, find your zen in our paradise. The spa uses indigenous and ancient treatments and utilises the healing properties of natural ingredients to enrich, detoxify, polish and restore. Expert hands will massage you to restorative transformation. Before and after your treatment, a relaxation area is available with light refreshments. This area is complimentary with every spa treatment.
Stargazing
Expand your view of the galaxy at SKY, the Maldives' only over water observatory and luxury cocktail bar. Lay back on a circular daybed to gaze at the stars that glitter overhead, regaled by our SKY Guru's fascinating insights. Spot the pale-yellow rings of Saturn or the counter-rotating zones and belts of Jupiter. Take a peek through the telescope at the Milky Way's shining Omega Centauri.