What do I pack for my Maldives vacation?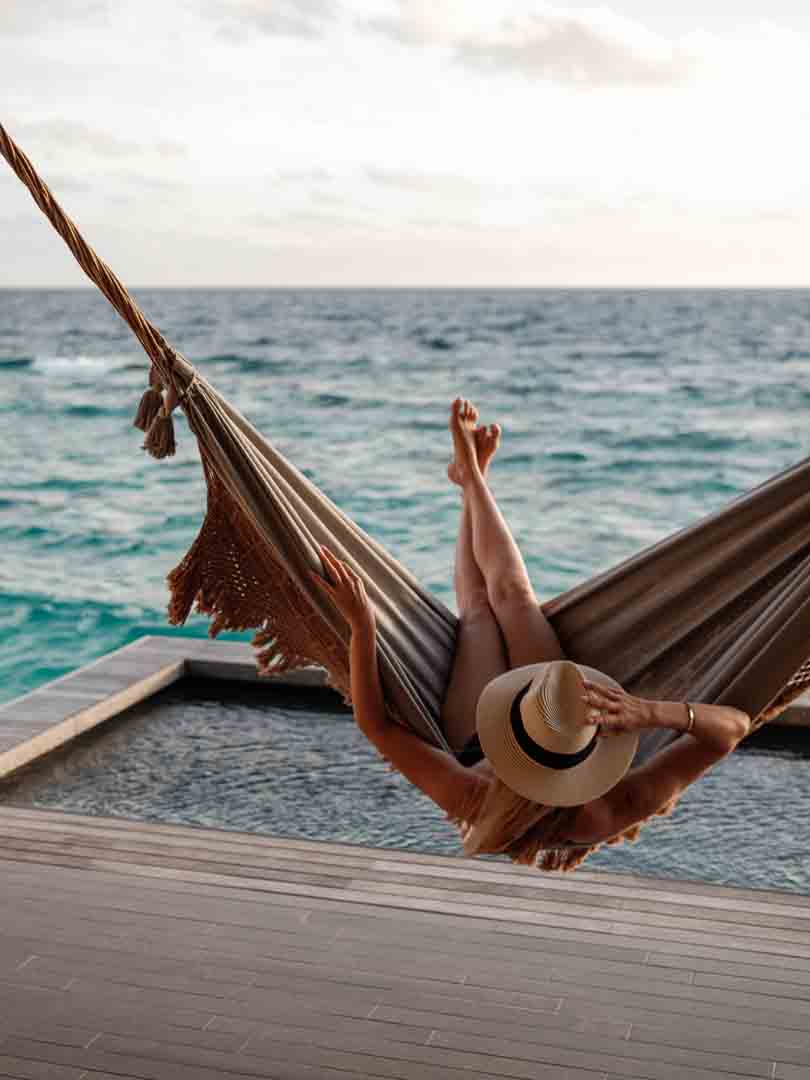 The Maldives is a dream destination for many travellers. With its turquoise waters, pristine beaches, and luxury resorts, it's no wonder that so many people choose to spend their holidays in this tropical paradise. But with so much to see and do, it can be hard to know what to pack for your Maldives vacation. In this blog post, we'll provide some tips on what to bring with you to make the most of your trip.
1. Swimwear and Beachwear
With its warm climate and endless beaches, the Maldives is the perfect place to spend your days lounging in the sun or exploring the underwater world. Make sure to pack plenty of swimwear and beachwear, including swimsuits, board shorts, cover-ups, and flip-flops. You'll also want to bring a beach bag to carry your sunscreen, towel, and other essentials.
2. Sunscreen and Sun Protection
The Maldives is located close to the equator, which means that the sun can be strong and intense. It's important to pack sunscreen with a high SPF and to apply it regularly throughout the day. You may also want to bring a hat, sunglasses, and a lightweight, long-sleeved shirt to provide additional protection from the sun.
3. Lightweight Clothing
The Maldives is a warm and humid destination, so it's best to pack lightweight, breathable clothing that will keep you cool and comfortable. Cotton and linen fabrics are ideal, and you'll want to include items such as shorts, t-shirts, sundresses, and sandals. Don't forget to bring a light sweater or jacket for the evenings, as temperatures can drop slightly.
4. Insect Repellent
Like many tropical destinations, the Maldives is home to mosquitoes and other insects. To avoid bites and discomfort, be sure to pack insect repellent and apply it regularly. You may also want to bring mosquito coils or a mosquito net for your room, especially if you're staying in a more rustic accommodation.
5. First Aid Kit
While the Maldives is a safe destination, accidents and illnesses can happen anywhere. It's a good idea to pack a basic first aid kit with items such as bandages, antiseptic cream, pain relief medication, and any prescription medications you require. If you have any specific medical needs, be sure to bring enough supplies to last your entire trip.
6. Electronics and Accessories
If you plan to capture your Maldives vacation memories with photos and videos, be sure to pack a camera or smartphone with a good camera. You may also want to bring a waterproof case or bag to protect your electronics while you're at the beach or in the water. Other useful accessories include a power bank, an international adapter, and headphones.
7. Maldives Resorts and Travel Tips
When packing for your Maldives vacation, it's important to consider the type of resort you'll be staying at and the activities you plan to do. Luxury resorts may have dress codes for their restaurants and bars, so you may need to pack some dressier clothing. If you plan to visit local islands or do some sightseeing, consider packing comfortable walking shoes and modest clothing that covers your shoulders and knees.
It's also a good idea to research the weather and seasonal events before you go, so you can pack accordingly